Research Staff (EEC)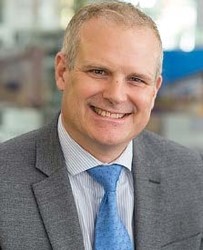 Professor Richard Dashwood
Deputy vice-chancellor (Research)
Coventry University
Richard joined Coventry University early in 2016, continuing his research as a professor of engineering materials. His career started at Imperial College London where he spent 19 years as a researcher and academic in the Department of Materials, before joining the University of Warwick as the professor of engineering materials in the Warwick Manufacturing Group (WMG). His leadership roles at Warwick included becoming academic director of WMG and the chief technology officer for the WMG High-Value Manufacturing Catapult centre; established research relationships several major companies, including Jaguar Land Rover, Tata Steel, Cummins and Tata Motors. He has been involved in the UK Automotive Council for five years, first as a member of the Lightweight Structures Working Group and more recently as a member of the Manufacturing Technology Working Group. He is a member of the Advisory Board for the Knowledge Intensive Product Realisation (KIPR) project at Jönköping University, Sweden, and chairs the Strategic Advisory Board for the Designing Alloys for Resource Efficiency (DARE) EPSRC project based at Sheffield University. Currently, Richard's main research focus centres on the application of mechanics, microstructure and electrochemistry of materials required to solve the advanced manufacturing challenges involved in realising low-carbon mobility.
Pro vice-chancellor
Executive Dean of Faculty
Michael holds the Lloyd's Register Foundation chair of structural integrity and systems performance and is a partner in the International Joint Research Centre on Nuclear Safety. His research centres on the application of advanced experimental methods to materials engineering applications, particularly in the nuclear power and aerospace industries. He has published over 200 research papers, collaborating with partners in industry and government around the world, including Airbus, Alcoa, and the US Air Force Research Laboratories. Michael has been a user of the international neutron and synchrotron X-ray facilities for over 20 years, for the study of internal stress and damage development in metallic materials and components. He is a partner in the International Joint Research Centre on Nuclear Safety funded by the Lloyd's Register Foundation and led by Lancaster University. A chartered engineer and chartered scientist, Michael is a fellow of the Institute of Materials, Minerals and Mining, and a Member of the Institute of Directors. He received The Lidstone Medal from The Welding Institute in 2009 for his contribution to the advancement of welding technology. His active research includes laser shock peening for life enhancement of aerospace and marine structures. Michael is a non-executive director of Diamond Light Source Ltd, the UK's synchrotron X-ray facility.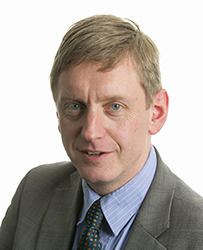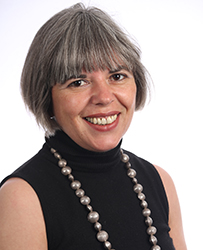 Professor Elena Gaura
Associate Dean (Research)
With a research career spanning over 20 years, Elena established and led research into the Internet of Things (IoT) at Coventry, prior to taking on the role of overseeing the Faculty's research as an associate dean. She holds a Ph.D. in Intelligent Sensor Systems from Coventry University in 2000 and became a professor of pervasive computing in 2009. Over the course of her career, Elena has accrued a sturdy academic reputation in smart sensing systems. She is an active disseminator of research both to the academic community and industry and is actively involved with government organisations to promote the knowledge transfer from academia to industry and society at large. Her work draws sponsorship from the RCUK, the British Council, and industry, supporting several research staff and graduate students. She is a member of the EPSRC College of Peers, and expert advisor for the European Commission on wireless sensing and IoT. Her current research centres on the development of deployable Wireless Sensor Networks (WSNs), focusing on the use of sensing technologies to improve people's lives and towards the adoption of wireless technologies for fulfilling UK's carbon reduction targets in transport and the built environment. This includes: human safety enhancement through physiological sensing and risk prediction; buildings monitoring and occupant empowerment; and energy efficient air and road transportation.
Professor Andrew Hunt
Executive Director
Centre for Flow Measurement and Fluid Mechanics
Andy has a wide range of management, technical, academic and commercial experience. He has spent more than two decades in multiphase flow measurement in many industries, including oil, power generation, and food production. Rising to the role of Director of Engineering and Scientific Advisor, he spent 15 years with Schlumberger, one of the world's 'big three' oilfield service companies, where he developed multiple patents through his work on multiphase flowmeter systems. A Chartered Engineer, Andy holds a Ph.D. in Aerodynamics from Cranfield University. He was previously visiting the professor at the University of Manchester (1996-2002) and vice-president of the Institute of Measurement and Control (2002-2007). He has been a guest speaker at the international Offshore Technology Conference and published in several respected academic journals, including The Chemical Engineer, International Journal of Multiphase Flow and for the Institute of Measurement and Control.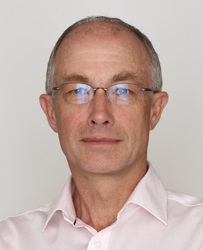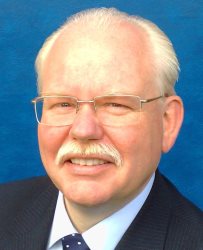 Professor Mark Tyrer
Executive Director
Centre for the Built and Natural Environment
Mark has worked as an independent geochemist, as well as guiding research in a range of professional bodies and several UK universities. He spent 10 years working for the Mineral Industry Research Organisation (MIRO), latterly as Research Manager. Since 2012, he has chaired the Cementitious Materials Group for the Institute of Materials, Minerals, and Mining (IOM3). He also previously chaired the Construction Materials Group for the Society of Chemical Industry. A Chartered Scientist, Mark holds a Ph.D. in Cement Chemistry from Aston University. He maintains strong links with University College, London, the National Physical Laboratory and Imperial College, London, where he is currently an Honorary Senior Research Fellow. His research focuses on the efficient use of materials in civil engineering and in environmental protection. Widely published, he received the IOM3 Pfeil Award in 2011 for published work of merit in the field of ceramics.
Professor Andrew Parkes
Executive Director
Centre for Mobility and Transport
Andrew moved to Coventry University in September 2015 to lead the new Centre in Mobility and Transport. As well as research appointments at Birmingham, Loughborough and Leeds Universities, his academic career includes previous positions as Vice President of the Forum of European Road Safety Research Institutes (FERSI) and Chief Scientist (life sciences) at the UK Transport Research Laboratory. With a background in psychology and human factors, his research focuses on virtual and augmented reality, autonomous and connected mobility, transport design and safety. An invited speaker and technical organiser at many international conferences, he has published over 200 journal articles, book contributions and sponsored reports on driver behaviour and performance. He is a frequent evaluator of research for RCUK and the EU Framework programme. He is Honorary Professor of life sciences at Heriot-Watt University and Visiting Professor at Monash University School of Art, Design and Architecture, Australia.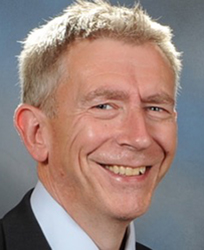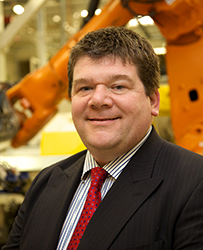 Professor Carl Perrin
Executive Director
Centre for Manufacturing and Materials Engineering
Carl joined Coventry in 2014 to lead the Centre for Manufacturing and Materials Engineering and as Director of the Institute of Advanced Manufacturing and Engineering (AME). A 20+ year industry veteran, he was previously Head of Technology for Rolls-Royce, responsible for surface engineering and coatings, and prior to that, he spent eight years as R&D director for Dana Glacier Vandervell. Carl holds a PhD in Wear of Metal Matrix Composites from Sheffield University. In 2016, the success of AME led to him being named as an 'Exemplar' and one of the 'Top 20' manufacturing professionals in the country by The Manufacturer magazine. A Chartered Engineer and Fellow of the Institute of Materials, Minerals and Mining, Carl has helped establish AME as one of the most trusted R&D centres in the UK, winning a growing portfolio of externally funded projects from a global client base, securing Unipart a new fuel rail contract for the Ford Fox engine and successful delivery of a lightweight exhaust system for Aston Martin.
Lorna Everall
Operations Manager
Centre for Flow Measurement and Fluid Mechanics
Prior to joining Coventry University in 2004 as a business development manager, Lorna spent 11 years working within the photonics industry, specialising in technology transfer to high-tech spin-outs and SMEs. As an applications engineer, she managed the multidisciplinary development of a novel fibre strain sensing interrogation system, including electronics, optics and mechanical engineering. She has since gained over 10 years corporate and research management experience within the higher education sector. In 2014, Lorna managed Coventry University's REF2014 submission, producing and implementing detailed delivery plans for the University's 560-page timely submission. She provided advice, review, data checking and an extensive drafting and editorial support service to 170 senior academics and a £34 million research portfolio. She holds a PhD in Photonics from Aston, specialising in 'Advanced In-Fibre Bragg Grating Fabrication' for telecommunication and sensing systems.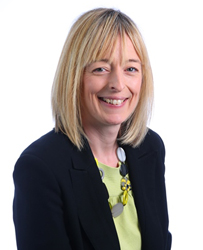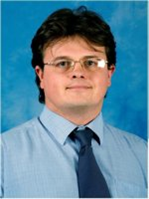 Steve Austin
Head of School
School of Energy, Construction and Environment
Steve's research interests focus on teaching pedagogy in built environment disciplines, particularly group work and virtual processes. He is currently leading a pan-European project to develop a series of innovative online training tools to build and enhance managerial skills across the construction industry – Soft Skills for Hard Hats. Steve is also involved in several projects that look at the effective use of peer and self-assessment in teamwork, virtual teams for group projects and virtual reality construction simulation training. Steve has presented at numerous international conferences and his work was published as part of the Royal Institution of Chartered Surveyors (RICS) COBRA 2016 conference, the world's leading annual construction, building, and real estate research conference. In 2017, the Journal of Information Technology in Construction featured his collaborate research to raise awareness of Building Information Modelling (BIM) and increase training opportunities in the Middle East.
Professor Don Harris
Professor of Human Factors
Don has spent three decades providing expert guidance on human factors in the aerospace, automotive and defence industries. He has developed new certification rules for civil aircraft flight decks and been an accident investigator for the Division of Army Aviation. A chartered member and fellow of the Institute for Human Factors and Ergonomics and chartered psychologist, he is a member of the Aircraft of the Future Specialist Advisory Group at the Aerospace Technology Institute; human factors special adviser on the National Air Traffic Services Safety Review Committee; and a visiting professor at Shanghai Jiao Tong University. In 2006, Don received the Royal Aeronautical Society Bronze Award and Hodgson Prize for advances in aerospace and on the team to receive the 2008 Ergonomics Society President's Medal. He chairs the Engineering Psychology and Cognitive Ergonomics conference series (since 1996), has published almost 300 book chapters, journal and conference papers and edited or written 27 books,