Current EEC PhD Students
We very much look forward to accompanying you on your journey as you transition from being an early researcher of today to an experienced researcher of tomorrow. For inspiration, you can read some of the stories of our current students below or a selection of staff profiles.
When asked what are the best things about studying for a PhD within the Faculty of Engineering, Environment and Computing (EEC) at Coventry University, our students tell us they value the great campus atmosphere and facilities, knowledge learned and opportunities given. They highlight the benefits of working with experienced staff, having an excellent supervisory team and amazing support.
"I want to use my PhD as the foundation for a fruitful research career. Working with others will also make me much more self-disciplined. Coventry University is working hard to develop an excellent research environment and provide students with brilliant supervision and amazing facilities. The research environment here is relaxing and tutors are responsible and enthusiastic; they always respond to students as soon as possible. Here, I can also communicate with many students from different countries, and learn various cultures and custom. That's amazing."
Ming Zhang (27),Wuxi, China
PhD topic: Feature Representation and Sentiment Analysis based on Deep Learning Techniques. Funded by a State Scholarship Fund organised by Chinese Council Scholarship.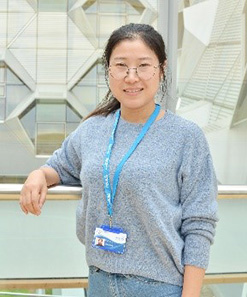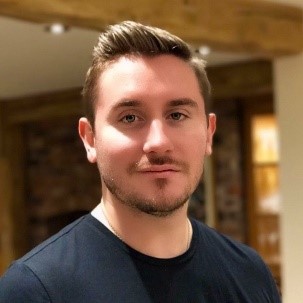 "Computer Science always fascinated me. The crave to learn more led me to enrol at Coventry for my first degree. I developed a strong relationship with academics within the discipline and faculty, important for me in considering postgraduate research. Information around requirements of PhD research were clearly explained, and I felt confident in being able to create a solid supervisory team, as well as to define a strong research question and direction."
Luke Hicks(29), Stratford-upon-Avon, UK
PhD topic: Deep Self-Organising Maps with Reinforcement Learning for Human Activity Classification in Smart Environments. Part of the university's Data-Driven Research and Innovation (DDRI) Initiative.
"A leading modern university, Coventry provides an environment that makes research adventurous and welcoming. I was attracted because of its landmark achievements in engineering, especially soil mechanics, the well-equipped engineering laboratory equipped with automatic data collection facilities and experienced supervisory team. It gave me confidence that my ground-breaking ideas and innovation will be potentially enhanced and channeled to right use for the achievement of my research goals well within the period of my study."
Eyo Umo Eyo (31),Calabar, Nigeria
PhD topic: A Novel Study to Develop a solution to Predict the Stability of Poor Quality Engineering Soils Using Soil Mixing Technology.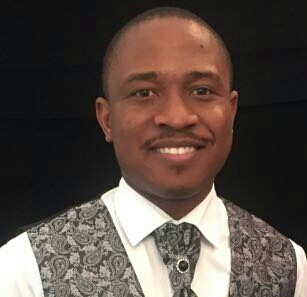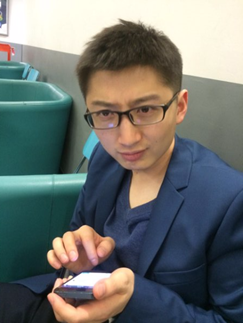 "I chose to continue my study to further develop the knowledge involved in my previous job. I always wanted to be an engineer, an expert in brazing sounded good to me. I enjoyed gaining a deeper understanding of this specific joining method. Coventry has an excellent supervision team and decent research facilities in engineering, especially applied science. A huge number of PhD students study in different areas, so we can always seek support from others."
Yao Li (27), Yangzhou, China
PhD topic: Critical processing factors that affect the strength of joints when joining similar and dissimilar substrate materials used for pressure vessels and piping systems operating in excess of 500 bar.
"The University is developing a research culture for students providing maximum exposure to the industrial environment and cutting-edge technology. Students can carry out research work outside the campus full-time, which is an added advantage. The faculty is excellent for experience, technical knowledge and work contribution to the specific field. This definitely helps to create a constructive research environment and can provide suitable guidance to the student working in particular area"
Karan Satish Derekar (29), Ahmednagar, India
PhD topic: Minimisation and quantification of Wire Arc Additive Manufacturing imperfections in Aluminium alloy. In partnership with TWI Cambridge.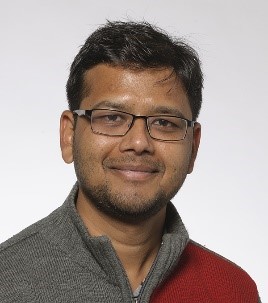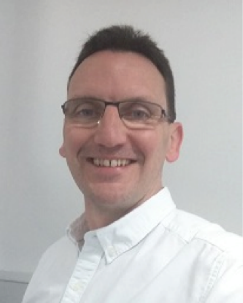 "I finished my first degree at Coventry in 1986 and took a Master's in Forensic Computing. After a successful career as a software engineer, I was looking to make a larger contribution to society. Coventry appears to be more committed to make relevant research that makes a difference. It engages locally, nationally and internationally. Everyone is friendly and helpful. My field of study is new with plenty of scope to make a useful contribution. The collaboration with a commercial company shows how important the topic is to industry."
Daniel Fowler (52), Solihull, UK
PhD topic: Automotive Cyber Security Testing Methodologies for Improved Future Vehicles Resilience (in collaboration with Horiba MIRA).
"I did my MSc here in Mechanical Engineering, had some experience in a specific field and wanted to pursue that. I was satisfied with the MSc course, the environment, support and facilities Coventry provide here. Also, I think the chance of getting scholarships here are greater compared to other universities. The University spends good money on research, more than other universities do. I like the support from staff and other students around. The pressure builds, then you start getting serious into some serious work."
Adil Idrees Khan (26), Peshawar, Pakistan
PhD topic: Non-Invasive Damage Detection and Classification of the Bond Beneath Thin Overlays in Pavements. A Pilot Study.