Engineering, Environment and Computing PhD Opportunities
Studying for a PhD will likely be one of the most rewarding activities of your career. You have an opportunity to uncover new knowledge in a subject that interests you, tackling global problems. You will become part of an active, motivated and forward-looking faculty of varying levels of experience – from early career researchers to established professors with a reputation for world-leading research.
EEC has the largest cohort of PhD studentships within Coventry University – over 200 in 2016/17. During your studies, you will receive specialist supervision from a team of experienced academic supervisors in your field of interest. You'll also be given detailed Faculty and University inductions with access to in-depth free training and guidance. Find out more about our Faculty research support.
Throughout each academic year, we offer a wide range of fully funded, part-funded or self-funded PhD opportunities. From 2018/19, the UK Government is introducing new doctoral loans of up to £25,000 for PhDs and equivalent postgraduate research (PGR) programmes to help cover the cost of tuition fees. These will be eligible (without means-testing) to English-resident UK nationals aged 59 or under without Research Council studentships. Find out more about funding support.
Our research is grouped around key clusters and themes. Often projects are run in partnership with business and industry; some supported by national research institutes, government agencies or thinktanks. To browse current PhD studentship opportunities, simply follow the links to our Faculty Research Centres (FRCs) or head to the University's Doctoral College and Centre for Research Capability and Development, where you can scroll down the page to filter PhD opportunities by the relevant FRC.
If you wish to pursue PhD research, but cannot find a topic to match your interests, we would still like to hear from you. Please fill out your details using the contact form below and we will get in touch to discuss options.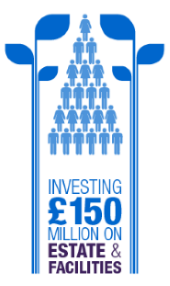 ---