Accreditation of Prior Learning
Already have a previous qualification that you want to count towards your degree? No problem!
By completing the below application form for Accreditation of Prior Learning, you could be able to bring forward credits from a previous qualification to count towards your course at Coventry University. Once we have received your form we will then decide if you are able to be exempt from certain modules of your course. The more recent and relevant the prior qualification is, the more likely you will be credited.
On the other hand, we also take into consideration significant experience you may have undertaken outside of a formal education setting. We will need you to provide substantial evidence for this when deciding on how you will be credited.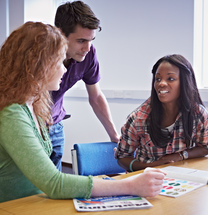 Please be aware that prior learning shall only be accredited at the point of admission
You will need to submit your form to the Admissions team