Coventry University Awarded Grant from Arcadia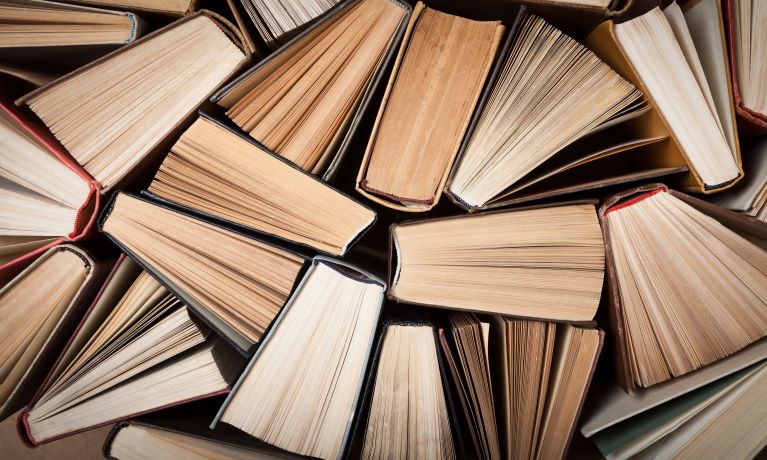 ---
Wednesday 23 October 2019
Press contact
---
Coventry University Awarded Grant from Arcadia to support OA Monograph Infrastructures
Coventry University has been awarded £800,000 from Arcadia, a charitable fund of Lisbet Rausing and Peter Baldwin, to support The Community-led Open Publication Infrastructures for Monographs (COPIM) project.
COPIM addresses the key hurdles that are standing in the way of the wider adoption and impact of Open Access (OA) books. It does so by developing a significantly enriched not-for-profit and open source ecosystem for OA book publishing that will support and sustain a diversity of publishing initiatives and models. In line with Arcadia's mission to challenge barriers to open access and to widen access to books and monographs, COPIM will put in place the currently missing infrastructures, business models, governance procedures, re-use strategies, preservation structures, and outreach programmes that are needed to support the sustainable publication of OA books.
COPIM is a strategic international partnership led by Coventry University. It is made up of world-class universities (Birkbeck, University of London, Lancaster University, and Trinity College, Cambridge), established scholar-led open access presses (represented through the ScholarLed consortium, which consists of Mattering Press, meson press, Open Book Publishers, Open Humanities Press, and punctum books), libraries (UCSB Library, Loughborough University Library), infrastructure providers (DOAB, Jisc) and international membership organisations (The Digital Preservation Coalition). COPIM will demonstrate the richly productive synergies of non-competitive collaboration that scholar-led, open book publishing can facilitate.
The project is designed to transform open access book publishing by moving away from a model of competing commercial service operations toward a more horizontal and cooperative, knowledge-sharing approach. COPIM's key objectives are to:
Remove those hurdles that are preventing new open access book initiatives from emerging and existing publishers from adopting open access workflows
Develop consortial, institutional, and other funding systems
Showcase alternative business models for open access books
Support the creation and reuse of open access books in all their variation and complexity
Conduct knowledge transfer to stakeholders through various pilots
Arcadia is a charitable fund of Lisbet Rausing and Peter Baldwin. It supports charities and scholarly institutions that preserve cultural heritage and the environment. Arcadia also supports projects that promote open access and all of its awards are granted on the condition that any materials produced are made available for free online. Since 2002, Arcadia has awarded more than $633 million to projects around the world.
Coventry University's Centre for Postdigital Cultures (CPC), directed by COPIM's Co-PI Gary Hall, has a reputation for supporting cutting-edge open access publishing projects. Its researchers, including Co-PI Janneke Adema, have established new forms of collective organisation (e.g. Open Humanities Press, The Radical Open Access Collective) and innovative business models for open access books, while being at the forefront of experimental publishing.
COPIM also recently received funding from Research England under the auspices of the Research England Development (RED) Fund. The award covers £2,202,947 of the project's total budget, which also includes £538,755.62 in partners' own contributions.
COPIM is an exciting opportunity to push for open infrastructures, for community-led governance, and for the realignment of relations between not-for-profit institutions in the realm of monograph publishing. It will support the sustainable publication of open access books, delivering major improvements and innovations in the infrastructures, systems, and workflows being used by open access book publishers and by those publishers making a transition to open access books.

Janneke Adema, Assistant Professor, Centre for Postdigital Cultures, Faculty of Arts and Humanities
As a community-led consortium of universities, presses, libraries, and infrastructure providers, we are delighted with Research England's investment in COPIM, supporting the project's aims to address those key hurdles, around funding, production, dissemination, discovery, reuse, and archiving, that are currently standing in the way of the wider adoption and impact of open access books.

Professor Gary Hall, Executive Director Centre for Postdigital Cultures, Faculty of Arts and Humanities
Coventry University and the COPIM consortium are deeply grateful for Arcadia's support of our OA work. For more information about COPIM please contact Professor Gary Hall or Dr. Janneke Adema.