CPC Researchers to lead a £2.8 million Project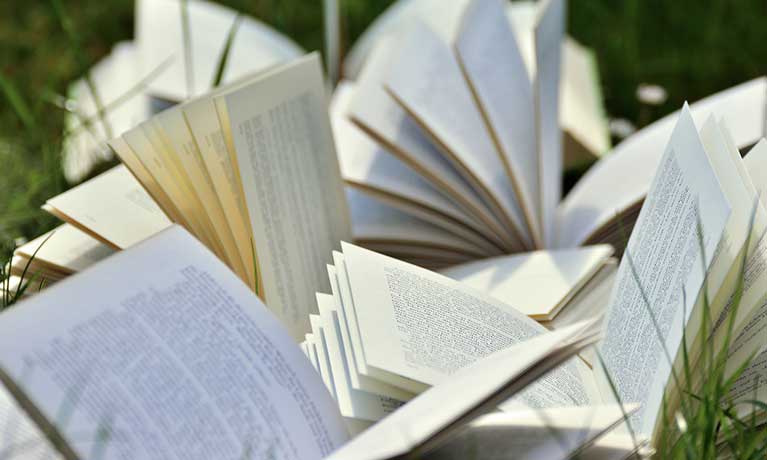 ---
Friday 14 June 2019
Press contact
---
CPC Researchers to lead a £2.8 million project to develop an open, not-for-profit community-owned ecosystem for open access monographs
Professor Gary Hall and Dr. Janneke Adema, from the Centre for Postdigital Cultures (CPC), are to lead on a major new Research England funded project. Community-led Open Publication Infrastructures for Monographs (COPIM) has been awarded £2.2 million from the Research England Development (RED) Fund, which supports innovation in research and knowledge exchange in higher education that offers significant public benefits.
COPIM is a strategic international partnership led by Coventry University, consisting of world-class universities (Birkbeck, University of London, Lancaster University, and Trinity College, Cambridge), established scholar-led open access presses (represented through the ScholarLed consortium, which consists of Mattering Press, meson press, Open Book Publishers, Open Humanities Press, and punctum books), libraries (UCSB Library, Loughborough University Library), infrastructure providers (DOAB, Jisc) and international membership organisations (The Digital Preservation Coalition).
COPIM will develop and build the critical—yet still missing—underlying modular components to support the sustainable publication of open access books. As such it will develop a significantly enriched not-for-profit and open source ecosystem for open access book publishing that will support and sustain a diversity of publishing initiatives and models, particularly within Humanities and Social Sciences (HSS) in the UK but also internationally. The project's key objectives are to:
Remove hurdles preventing new open access book initiatives to emerge and existing publishers to adopt open access workflows
Develop consortial, institutional, and other funding systems
Showcase alternative business models for open access books
Support the creation of, interaction with and reuse of open access books in all their variation and complexity
Conduct knowledge transfer to stakeholders through various pilots
COPIM will benefit the general public, the economy, and the creative industries by maximising the dissemination and impact of world-leading research. The adoption of COPIM's infrastructures, business models, preservation structures, re-use strategies, and governance procedures, will enable economic sustainability and enhanced capacities, at smaller and larger scales, for open access books. It offers HE institutions and HSS researchers sustainable publishing models they control, increased publishing options, and cost-reductions.
Hosting COPIM is a testament to Coventry University's thought leadership and commitment to open science. The University is currently investing over £250m in research staff and infrastructure establishing a robust and innovative research portfolio. The Centre for Postdigital Cultures (CPC) is a flagship initiative in this broader investment programme. It was launched in early 2018 with the mission to conduct world-leading research and promote critical practices in open access publishing building on Coventry University's long-standing research excellence in Open Media.
The CPC, directed by COPIM's PI Hall, has a reputation for supporting cutting-edge open access publishing projects. Its researchers, including Co-PI Adema, have established new forms of collective organisation (e.g. Open Humanities Press, The Radical Open Access Collective) and innovative business models for open access books, while being at the forefront of experimental publishing.
As a community-led consortium of universities, presses, libraries, and infrastructure providers, we are delighted with Research England's investment in COPIM, supporting the project's aims to address those key hurdles, around funding, production, dissemination, discovery, reuse, and archiving, that are currently standing in the way of the wider adoption and impact of open access books.

Professor Gary Hall, Executive Director Centre for Postdigital Cultures, Faculty of Arts and Humanities
COPIM is an exciting opportunity to push for open infrastructures, for community-led governance, and for the realignment of relations between not-for-profit institutions in the realm of monograph publishing. It will support the sustainable publication of open access books, delivering major improvements and innovations in the infrastructures, systems, and workflows being used by open access book publishers and by those publishers making a transition to open access books.

Dr Janneke Adema, Assistant Professor, Co-Principal Investigator
For more information about COPIM please contact Professor Gary Hall or Dr. Janneke Adema.