CBiS hosts first network event on comparative Policy approaches in the Regional Development of the Low Carbon Vehicle (LCV) Sector
---
Thursday 21 August 2014
Press contact
---
Led by Dr Jason Begley (SURGE) this Regional Studies Association funded research network is tasked with comparing and contrasting the development of the Low Carbon Vehicle (LCV) sector in three regions in which the participating partner institutions are located – Piedmont, Italy, Upper Silesia & Małopolska, Poland and the West Midlands, UK. By examining a range of key factors impacting on the sector in these states – including economic concerns, differing regulatory practises, policy drivers and the response from public and private stakeholders – the network aims to develop a clearer understanding of how the low carbon sector has emerged in these regions over recent years.
On the 2-3 July the first networking event was hosted by Coventry University. Professor Bolesław Domański (Jagiellonian University, Krakow) and Dr Giulio Calabrese, Director of CERIS (under the auspices of the Italian National Research Council) were invited to attend this two day event.
Day 1 included a tour of Coventry University's facilities relating to Low Carbon Technologies as well as a series of meetings with Coventry University representatives. The first of these meetings was with John Jostin of Microcab. A small SME venture partnered to Coventry University, Microcab is engaged in the production of a range of Hydrogen powered vehicles for use in Demonstrator projects with a longer term goal of providing commercial fleets for the University and beyond. John showcased the latest Microcab model, as well as the production facilities located on campus.
A working lunch was held with Bernard Porter, Director of Applied Research Programmes, and discussion occurred in relation to flywheel technology and potential applications for Bus production in Poland. Further opportunities will be pursued in relation to this topic between Coventry University and Jagiellonian University. After repast, Chris Johnson, Director of Design Project Work and Dr James Shippen, Art and Design, demonstrated the value of motion capture technology to LCV ergonomics, as well as the milling capabilities of the School for Art and Design, for the production of component parts for LCV demonstrator projects. Finally, Mike Dickison Commercial Director, Faculty of Engineering & Computing, showed the visitors around the brand new, state of the Art engineering building, as well as exhibiting some of the LCV projects on site; including an electric cart for formula racing, as well as some advanced LCV components under production. Special thanks go to Sophie Beer, our hosts and the Integrated Transport and Logistics group for helping organise these tours and networking opportunities.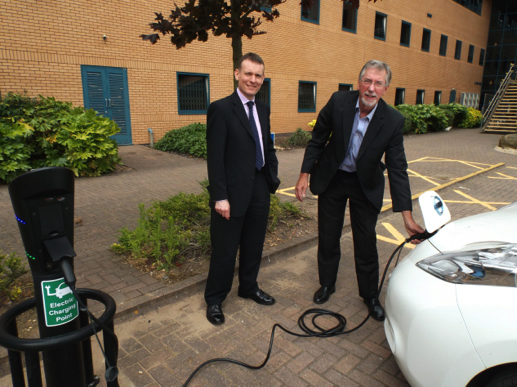 On Day 2 Dr Jason Begley chaired a small group seminar themed around social and economic perspectives of low carbon mobility. Presenters included; Dr David Jarvis, Coventry University, Dr Huw Davies, Cardiff University, Professor David Morris, Coventry University Enterprises, Kevin Vincent, Business development Officer, Coventry University, Professor Bolesław Domański, Dr Giulio Calabrese, Richard Brooks, Project Officer, Coventry University and Mike Woollacott, CEO of Greenwatt. David Jarvis first spoke about the efforts of the SURGE research centre in developing LCV production and adoption in the West Midlands. This was followed by presentations from both Bolesław Domański and Giulio Calabrese on similar activities in Upper Silesia & Małopolska and Turin, respectively. Later, Mike Greenwatt outlined recent projects undertaken at the Greenwatt consultancy firm related to low carbon motoring in a rural setting, before discussing challenges and opportunities in relation to rural enterprises, Low carbon transport and refuelling.
Dr Huw Davies, after outlining the aims of the Electric Vehicle Centre of Excellence (EVCE) at Cardiff University, spoke about the difficulties in shifting the LCV technological adoption paradigm. Professor David Morris (Coventry University Enterprises) then spoke about the opportunities for suppliers and producers in the microcar and sub-A segment of the low carbon vehicle market. Kevin Vincent then invited partners onto an upcoming Low Carbon cities project, before, finally, Richard Brooks, supported by Carley Rimmer, outlined the details of an upcoming application to the European funding body COST, seeking to develop holistic approaches to LCV production, with a specific focus on skills, training, supply chains and technological proliferation in the Aeronautical and Automotive sectors.
A productive few days was rounded off by agreement on future research and funding projects, as well as further decisions on further developing this international research network. Two more events were agreed for Krakow and Turin, to be organised over the next 18 months, provisionally for Autumn 2014 and Summer 2015. Special thanks once again must be extended to Nicola Boyle and Sophie Beer for helping organise the event, as well as to all presenters on the day.