Five years of research that's transforming education across the globe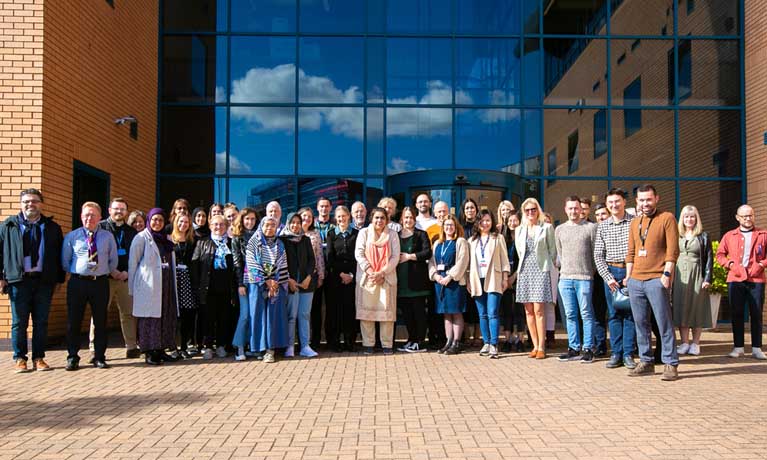 ---
Thursday 27 October 2022
Press contact
---
The Centre for Global Learning (GLEA) are celebrating five years of delivering inspiring research that aims to inform and transform local and global education.
Since its inception in 2017, the centre has been committed to their mission of bringing an educational based solution to some of the challenges faced by society within four research themes:
Their research aims to impact and change teaching and learning across the higher education sector by pushing boundaries, challenging norms and informing and influencing policy and practice. Their mission is to make global education accessible by all.
Over the last five years GLEA has had considerable growth, with the establishment of more than 100 meaningful collaborations across 36 countries, alongside the continued development of the centre's community, with a dedicated team of academics and over 70 postgraduate researchers (PGRs), committed to equity and diversity – effectively living and promoting the Coventry University Group values. Find out more by reading GLEA's five year report.
75% of outputs from the GLEA community now appear in the top 25% of journals, with key projects funded by UKRI European Commission, the Education and Endowment Fund and Positive Youth Foundation.
The centre celebrated their REF2021 results in May 2022, where Professor Clare Wood and Professor Julia Carroll's 'Improving global literacy outcomes through speech rhythms' case study was classed as world-leading. The project focused on enhancing metalinguistic (awareness of language) skills in literacy, establishing best practices in reading interventions and evaluating existing initiatives for their effectiveness. This leading research was imbedded in the reading scheme 'Reading Planet', supporting children between four and seven to become confident readers.
Centre Director, Professor Lynn Clouder said:
We have travelled a long way during our first five years. The next five years will be even better. Starting out with five researchers and an ambitious vision of what we wanted to achieve we've grown and established the mixed economy we promised.

Our structured PhD in Global Education was the first of its kind at Coventry University and participants to date are enjoying the challenge and peer support that a cohort approach brings with it even when working remotely.

Even in a tough funding landscape colleagues are experiencing success in securing research grant income. Our PGR community is thriving and vibrant with energy and new ideas.

Professor Lynn Clouder, Centre Director for Global Learning
GLEA are also proud to congratulate their first PGR graduate, Emmanuel Johnson. Emmanuel said:
I was a PhD candidate at GLEA from 2018 to 2022. In this time, I have enjoyed working in a network of international researchers, with whom I have had many inspiring conversations and great memories to cherish. I have enjoyed being part of a great PGR community here, and have benefitted from fruitful relationships with fellow PGRs, who, like me, look to influence our world with our work.

Emmanuel Johnson, GLEA PGR Graduate
One of GLEA's unique programmes, the PhD in Global Education, is now in its third year. The programme offers candidates from across the globe the opportunity to study remotely, in alignment with their working life and career goals.
GLEA are proud to work with talented educators from around the world on inspiring research initiatives. Genoveva Amador Fierros recently worked with GLEA on the project 'ENTENDER', co-funded by the ERASMUS + Programme of the European Union and led by Coventry University. Genoveva said:
GLEA's organisational capacity, dedication and focus on results while encouraging the team to achieve goals together, are admirable qualities and skills. Respect for each person and the ability to help others grow is a virtue that the GLEA team teaches with its behaviour. It has been a privilege to work with the GLEA team and learn from them.

Genoveva Amador Fierros, Head of International Affairs at the University of Colima, Mexico
---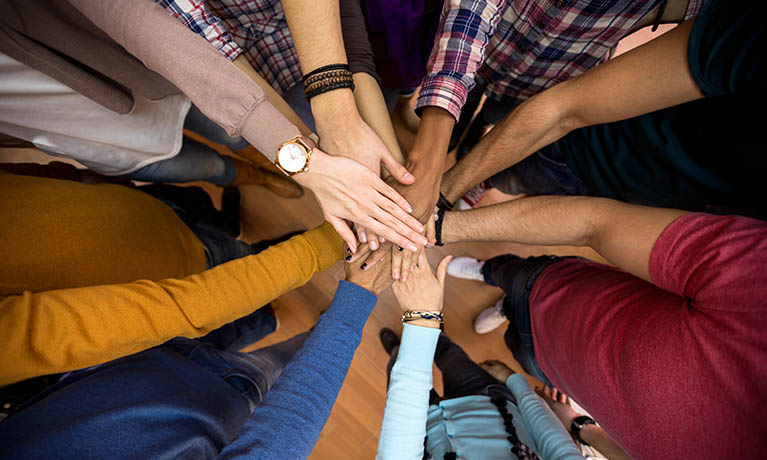 Discover more about GLEA
Visit GLEA's homepage to find out more about the research themes, PGR study and much more.