Coventry University retains European HR award for its commitment to developing researchers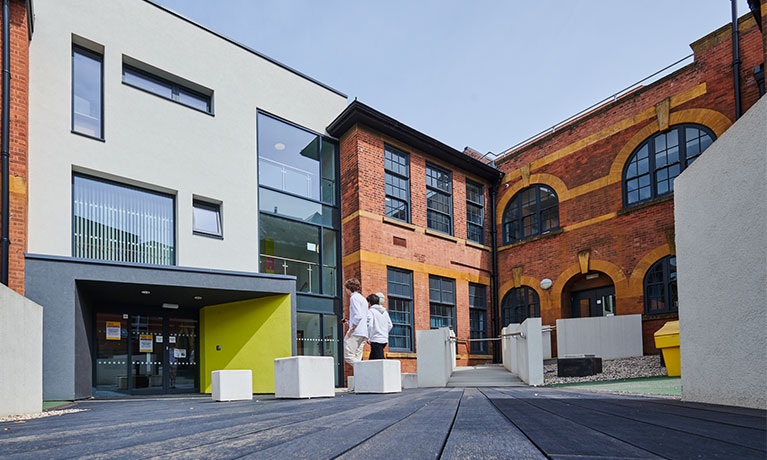 ---
Thursday 22 December 2022
Press contact
---
Following an 8-year review, Coventry University has retained its HR Excellence in Research Award status from the European Commission.
The internationally recognised accolade celebrates the university's long-term commitment to deliver excellent working conditions and career development opportunities for its research community.
To retain the award, the university has had to demonstrate how its activities were aligned to the principles of the Concordat to Support the Career Development of Researchers.
The university was assessed on the quality of the formal actions plans it produced and the programmes and initiatives that were delivered. One of these activities includes the continuation of the Trailblazers programme launched in 2018, which has generated 39 funded PhD studentship opportunities for aspiring researchers. Trailblazers has created a pathway for Early Career Researchers (ECRs) to develop their supervisory skills by supporting PhD researchers as they embark upon their careers.
Coventry University was also recognised for its ASPiRE programme (Academic Support Programme in Research Excellence) which has so far helped 19 ECRs develop their skills over a two-year period to become Associate Members of the university's 16 transdisciplinary research centres.
Moving forward the university plans to continue its journey of self-improvement through reflection and data-driven actions. The Doctoral College and Centre for Research Capability and Development (RECAP) will lead the way in gathering insights into researchers' needs to deliver positive change in Equality, Diversity and Inclusion and Research Ethics and Integrity in support of the University Group's 2030 Strategy.
The 8-year award is testament to the initiatives, vision, and continual efforts of our amazing colleagues to support the career development of our researchers. Our updated action plan reflects the continual ways in which Coventry adapts, innovates, and improves our researcher development and building on our strengths.

Carolyn Wynne, Director of Doctoral College and Centre for Research Capability and Development
The Doctoral College and RECAP aims to support more of its staff and students to go into doctoral research via continuous training and a range of services to strengthen the university's provision of quality research and innovation.
View our submission here.