Coventry University health and wellbeing research features at the 2022 EIT Summer School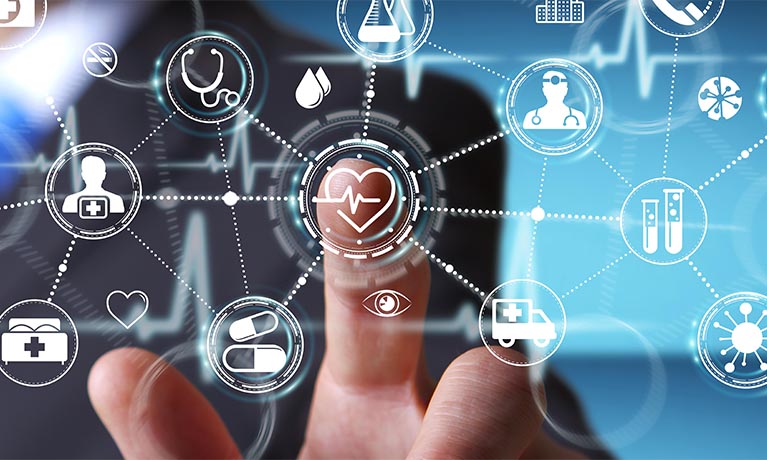 ---
Monday 04 July 2022
Press contact
---
For the third year running, Coventry University has the honour of hosting the only European Institute of Innovation and Technology (EIT) Digital Summer School for healthcare focused businesses, organisations and teaching and learning institutions.
From 25 July to 5 August 2022, researchers will deliver the latest technical skills for developing healthcare based digital innovations.
EIT Digital is the European Union's primary organisation that is responsible for encouraging digital entrepreneurship and driving how technology can bring innovation and change to healthcare through data, visualisation and connectivity. The summer school programme runs annually across Europe and Coventry University is the only university in the UK to host one of their summer schools.
EIT Digital brings together leading businesses, education and research organisations to form dynamic cross-border partnerships.
The two-week summer school aims to immerse participants in a live project environment, where they will work in project teams to address real-world challenges within the field of digital healthcare. Attendees will also learn from internationally renowned academics and industry leaders. The programme will be open to Master's and PhD students, young professionals, and others from across Europe who want to deep-dive into emerging digital technologies and learn how to turn technology into business.
The EIT Summer School has been organised by Coventry University researchers from the health and wellbeing arena, who are experts in digital healthcare technology, digital self-management, AI, drug testing, physiology and the healthcare workforce.
The research experts, who have significant experience in delivering cutting-edge research projects for a wide range of public and private organisations worldwide, have helped to shape the programme content and will also be sharing the digital interventions they devised in order to respond to real-world healthcare challenges.
Speakers from WCS Care Ltd, National Care Forum, Apollo, Care We Share, Hope 4 the Community (H4C), Inocardia and PathLAKE will talk about some of the challenges they face as part of the summer school event.
Bringing our latest research efforts to learners who will shape new technologies is exciting for the future of intelligent healthcare interventions.

Professor Lisa Bayliss Pratt, Pro-vice Chancellor, Health and Life Sciences
Find out more