Study aims to understand experiences of, and attitudes towards whistleblowing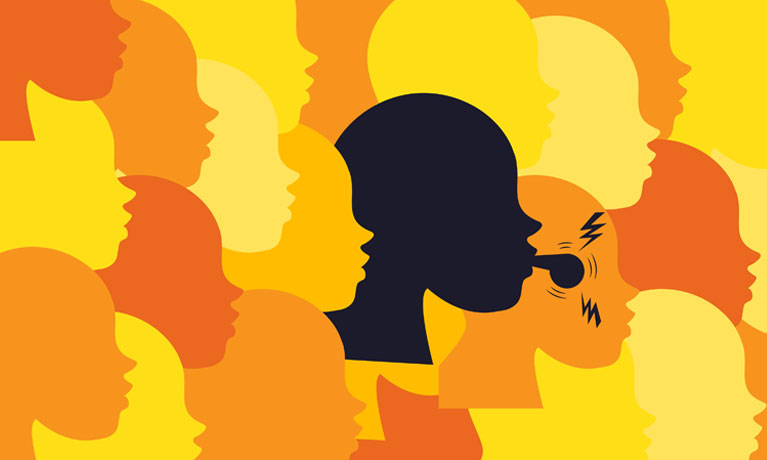 ---
Friday 26 February 2021
Press contact
---
A collaborative research study between Coventry University's Centre for Financial and Corporate Integrity (CFCI) and WhistleblowersUK aims to identify people's experiences and analyse attitudes towards whistleblowing in the UK.
Insights collected from the research will aim to help inform robust new laws to protect whistleblowers from retaliation and encourage more people to speak out against crime, corruption and cover-ups in the UK.
Whistleblowing is recognised as an important early alert against wrongdoing, helping businesses and governments prevent potential economic and health catastrophes. Examples include the financial crisis of 2007-2008 and the coronavirus recession, in which the closure of non-essential businesses, mass unemployment and the stagnation of stock markets has catapulted the world into economic crisis. Such events have highlighted the need for legislative bodies around the world to consider the introduction of new laws to encourage people to speak out at the earliest possible opportunity.
In the UK, whistleblowing is now high on the political agenda as the government seeks ways to identify, address and prevent crime and unethical behaviour.
The Pandemic has highlighted the importance of whistleblowing in the prevention of harm. Research plays a critical role informing government decisions about policy reform. Data collected through this research will be used to produce a report that reliably represents opinion and attitude toward whistleblowing. It will play a critical role in the development of new legislation which will help more people speak out against wrongdoing and injustice.

Georgina Halford-Hall Chief Executive Officer of WhistleblowersUK
The insights collected from the national survey will be reported to the All Party Parliamentary Group for Whistleblowing (APPG) and made available to the public through the APPG and academic publications. I believe that this is an important step toward delivering legislation that will safeguard us all against wrongdoing and retaliation. The Centre for Financial and Corporate Integrity is proud to be a partner in this initiative.

Professor Panagiotis Andrikopoulos, CFCI Executive Director
This research builds upon CFCI's existing areas of research expertise including corporate crime, corruption, whistleblowing and human rights, inciting integrity and ethos in modern business.