Centre for Postdigital Cultures Professor Gary Hall's latest book explores 'how writing works' in the UK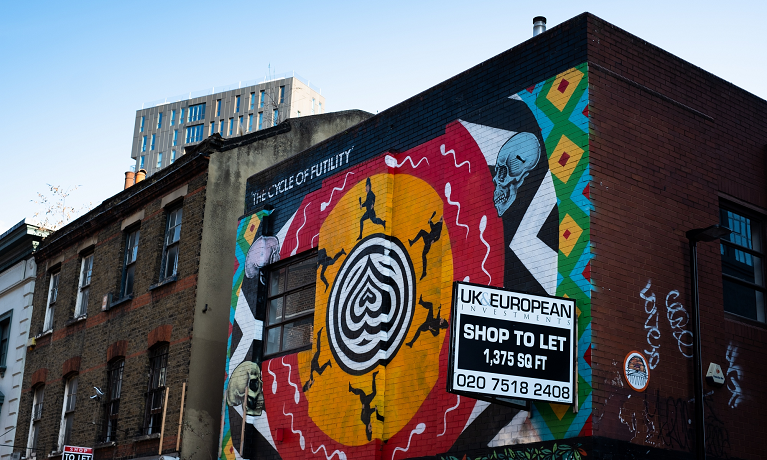 ---
Friday 12 March 2021
Press contact
---
Professor Hall, Director of Coventry University's Centre for Postdigital Cultures (CPC), has published his latest book 'A Stubborn Fury: How Writing Works in Elitist Britain', in which he explores how the cultural and creative industries might be opened up to a wider section of society.
Gary Hall is a renowned critical theorist and media philosopher working the areas of digital culture, politics and technology.
The book uses as its starting point a 2019 report undertaken by the Sutton Trust and Social Mobility Commission, entitled 'Elitist Britain'; the report found that 39% of the UK's leading individuals were privately educated, with a quarter having graduated from Oxford or Cambridge University.
The book acknowledges the ways that this privileged access ultimately leads to a lack of opportunities for others to participate in writing and publishing in the UK – posing the questions: who is able to contribute to culture? What barriers are to be overcome? And how might we change 'how writing works' to allow more people to participate?
It's not just which people from which backgrounds and communities get to write and publish, it is also how those people write and publish.

In all the recent debates about social mobility and widening access, there has been little thought about how facts such as 39% of the UK's leading people being privately educated (including politicians, public representatives, and authors alike) impacts on and shapes our culture as a whole. Those who do not go to a fee paying school, and who are thus less likely to be accepted to Oxbridge, are less likely to be able to produce culture.

Professor Gary Hall, CPC
Gary's work forms part of the wider research portfolio of CPC around these particular themes of the production of, and contribution to, culture in relation to writing and publishing in the UK. Such work has been undertaken as part of a number of CPC's research projects; in particular, the Community-led Open Publication Infrastructures for Monographs (COPIM) project has explored how to remove barriers to publishing through open access infrastructures.
More generally, CPC's research aims to help produce a more socially just approach to culture, where more people are able to shape, and contribute to, writing and publishing.
The book launch for Gary's book is taking place on the 25th March and is free to attend –find out more.
Find out more about the Centre for Postdigital Cultures.
A Stubborn Fury has been published by the Open Humanities Press (2021) as part of the 'MEDIA: ART: WRITE: NOW' series. It is free to download.
Listen to Gary discuss his book in a podcast with the Australasian Posthumanities network.