Postgraduate candidate explains why Coventry University was the best place to expand her undergraduate degree into a PhD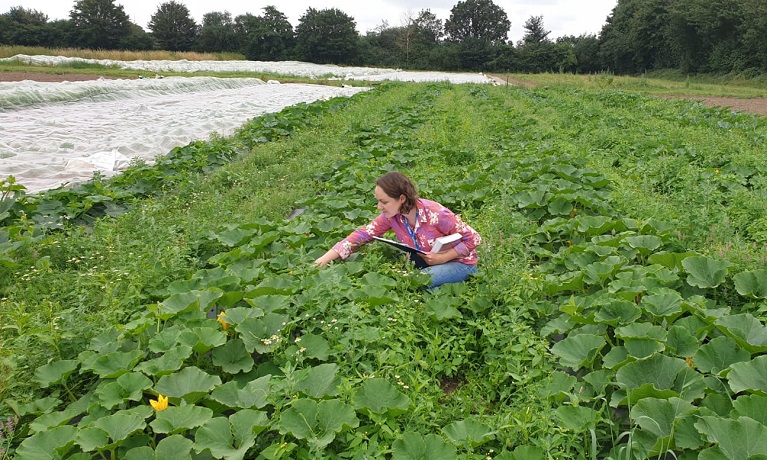 ---
Thursday 03 September 2020
Press contact
---
We asked Anya Goncalves Geiger, a PhD researcher in the Centre for Agroecology, Water and Resilience (CAWR), why she decided to undertake her postgraduate studies at Coventry University.
Anya's PhD project looks at the use of vegan fertilisers that will improve soil fertility and plant responses.
During her undergraduate degree, she started an internship and finished her dissertation at Coventry University. She also volunteered as part of the Organic-PLUS Project, led by CAWR.
Since joining CAWR, my research has led me to work closely on other projects, helping me to become familiar with the broad range of research within the centre.

I came across the centre and found a studentship project I was extremely interested in. This led me to work closely on other projects and I got to know about the diverse research portfolio within the centre. After submitting my undergraduate dissertation I immediately applied for a PhD studentship.

A PhD is an amazing opportunity to deepen your knowledge in a very specific area and you will meet a wide range of researchers and extend your network

In some ways, the current COVID-19 circumstances have been beneficial. Now all meetings and seminars are online, I have been able to participate in events that I would not have otherwise been able to attend in person. As a consequence, I've been able to meet people I wouldn't have otherwise.

Anya Goncalves Geiger,Coventry University PhD candidate
Anya is at the start of her PhD journey, but is considering a career in research, potentially as a university professor.
Additional Information
For support with undergraduate clearing, call +44 (0)24 7688 8888
Explore available postgraduate opportunities and learn more about our research centres on our Postgraduate Research Environment page.
See the full list of funded and self-funded postgraduate research projects.