Driving manufacturing technological change in the region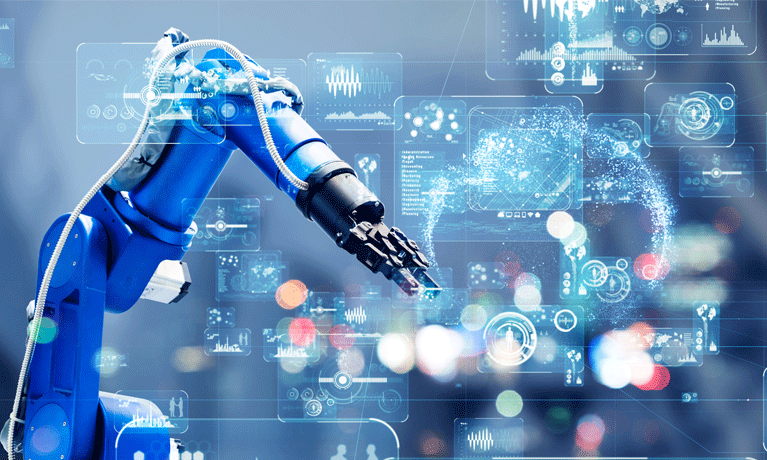 ---
Tuesday 15 December 2020
Press contact
---
The University of Nottingham, Loughborough University and Coventry University have recently launched the Midlands Centre for Data-Driven Metrology (MCDDM).
The new centre aims to support and develop the region's manufacturing businesses by helping them to adopt digital manufacturing technologies and strategies (part of the so-called "Industry 4.0") in their operations.
Industry 4.0 encompasses the application of digital technologies into advanced manufacturing that will allow manufacturers to improve their processes by becoming more cost efficient, sustainable and agile with consequent improvements in productivity. This creates increased dependency on generating and managing multiple streams of data within these processes. The understanding and application of embedded metrology (the science of measurement) is essential for users to trust this data and be able to use it to make vital business decisions.
MCDDM is funded by the Research England Development Fund and will support small to medium enterprises (SMEs) as well as larger manufacturing-based businesses in the Midlands.
The university's Institute for Future Transport and Cities (IFTC) will work with MCDDM as it has a well-established metrology group, which includes an impressive range of equipment, capabilities and a team of experts. Moreover, thanks to this extensive metrology knowledge bank, the University has developed its own training material and currently runs the UK's only Foundation Degree in Metrology.
The MCDDM will offer manufacturing businesses training and opportunities to have hands-on exposure to facilities, university knowledge and expertise with a view to establishing good practice in a practical environment
This development aligns with IFTC's longer term plans to expand its industrial engagement and develop more university – business relationships such as those already in place with Unipart Manufacturing, FEV and HORIBA MIRA.
We are delighted to be a founding member of the MCDDM and we look forward to working collaboratively with our new partners to support the region's manufacturing organisations by harnessing our collective expertise in metrology for greater industry impact.

Professor Carl Perrin, CEO of the Institute for Future Transport and Cities
Visit the Institute for Future Transport and Cities to find out more about their activities.
Watch the video to learn more about the Midlands Centre for Data-Driven Metrology.