Dr Alex Roberts secures prestigious Faraday Institution Industry Fellowship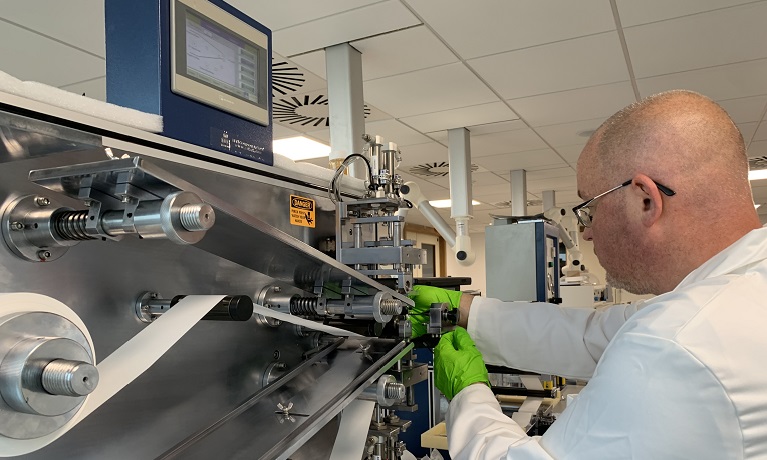 ---
Thursday 30 July 2020
Press contact
---
Dr Alex Roberts, Associate Professor at the Institute for Future Transport and Cities, has secured one of six Industry Fellowships from the Faraday Institution for his research into lithium-ion battery cells.
These fellowships are part of an innovative new programme to strengthen ties between battery researchers working in industry and academia. This scheme is part of the UK government's bid to improve capabilities in domestic battery development and manufacture, which is integral to the national Industrial Strategy.
The fellowship is awarded to advance a defined research project which solves a critical industrial problem related to electrochemical energy storage research.
Dr Roberts will be working with CB2Tech, a spin-out company from the University of Cambridge, to investigate the potential of niobium tungsten oxides in prototype lithium-ion battery cells. These new anode materials show potential in improving fast charging capabilities without reducing battery lifetime.
I am delighted to have received this award. The fellowship presents a unique opportunity to work closely with all members of the CB2Tech team in R&D at the forefront of battery research. I have no doubt that this will be the start of a long and close collaboration which I really look forward to.

Dr Alex Roberts, Institute for Future Transport and Cities
Coventry University plays a leading role in pioneering research into novel battery technologies for a range of applications. The dedicated Centre for Advanced Low Carbon Propulsion Systems (C-ALPS) has state of the art battery prototyping and testing facilities and supports a variety of industry partners with research and development.
This also comes in the wake of the university's involvement in H1PERBAT, an £8m project funded by Innovate UK.