"Cooking Connections Coventry" supports wellbeing during COVID-19 through food-based activities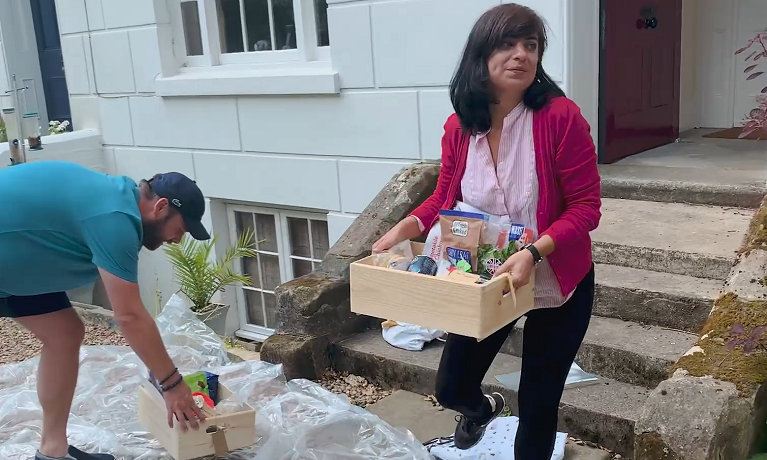 ---
Monday 03 August 2020
Press contact
---
Researchers from Coventry University and the University of Warwick have been supporting people aged 55+ across Coventry during the COVID-19 pandemic, as part of a community project based around food and cooking.
The UK wide lockdown, which took effect in March, forced many in this age group to self-isolate and remain in their homes for a significant period of time.
The well-being implications of the COVID-19 lockdown period led Dr Emma Meehan and Dr Elaine O'Sullivan from Coventry University's Centre for Dance Research and Dr Nese Ceren Tosun (previously University of Warwick) to launch the "Cooking Connections Coventry" project to explore further how food-based activities can have a positive impact on those who have been self-isolating.
The team delivered boxes that included items of food, recipes, and sensory prompt cards to encourage participants to engage with their senses in the process of cooking and presenting food, to the homes of residents across the city.
The Cooking Connections Coventry project is working with partner charity Groundwork West Midlands as part of their 'Cook Together Eat Together' initiative, a nutrition-based public health intervention designed to tackle social isolation.
The participants really appreciated receiving these boxes during the COVID-19 lockdown as many of them had been isolating for significant periods of time. It was great to be able to bring joy to people's homes during uncertain times and speaking with the participants on the telephone felt personal and intuitive despite the physical distance.

We are excited to expand the scope of the project into future community facing collaborations with Groundwork West Midlands.

- Dr Emma Meehan, Dr Elaine O'Sullivan and Dr Nese Ceren Tosun, Cooking Connections Coventry.
Researchers are collating feedback from participants in order to further understand the implications for well-being.
Find out more about the Cooking Connections Coventry project.