Our Future Moves exhibition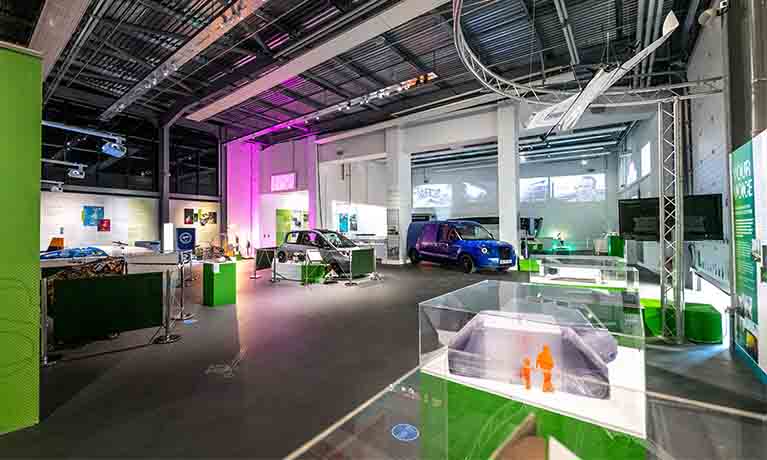 ---
Saturday 17 July 2021 to Sunday 31 October 2021
10:00 AM - 05:00 PM
Location
Event details
Coventry University is working with Coventry City Council and key stakeholders to showcase Coventry and Warwickshire's world-leading transport innovation and rich heritage in mobility and transport design.
This major exhibition runs until 31 October 2021 within a 12-month programme of events, as part of Coventry's year as UK City of Culture. It features a diverse range of pioneering exhibits from autonomous vehicles to AI facial recognition cars and submarines for a single person.
Experts from the Institute for Future Transport and Cities (IFTC) will be showcasing their vision of how futuristic cities may look, promoting safe, sustainable and accessible transport systems. IFTC will also explore future growth of the sector and encourage young people to consider careers in future mobility and Coventry University students will be presenting their final year projects.