Unipart chief receives honorary doctorate from Coventry University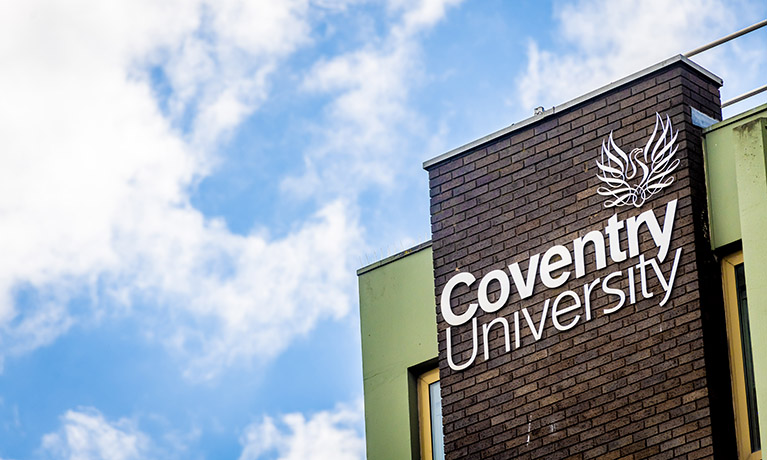 Business news / Alumni news
---
Thursday 26 April 2018
Press contact
---
A life-long businessman who helped create one of Britain's best known and most trusted brands has been presented with an honorary degree.
John Neill, chairman and group chief executive of Unipart, was presented with an honorary doctorate in business administration in recognition of his significant and longstanding contribution to the automotive and logistics business.
In 1987, John led a management buyout transforming Unipart from its origins into a global manufacturing, logistics and consulting business, while at the same time building the Unipart Way ecosystem – a system that is now widely used throughout the company and amongst its clients. It enables the Unipart Group to build a unique range of capabilities to deliver productivity improvement and innovation for all customers.
As well as working with clients across a range of sectors worldwide, Unipart has developed a unique partnership with Coventry University to create the Institute for Advanced Manufacturing and Engineering (AME), a collaboration that helps train industry-ready graduates in manufacturing and commercialises research and development in the UK.
John, who was born in South Africa and lives in Berkshire, said:
I am delighted to be receiving this honorary doctorate from Coventry University. In our digital world, entrepreneurial thinking and innovation are vital to success. Our relationships with universities – and in particular, our partnership with Coventry University through the Institute for Advanced Manufacturing and Engineering and the new Advanced Supply Chain Institute planned for Oxford – enable us to apply research and learning to create innovative new products and services that are needed by our customers."
Carl Perrin, director of AME, said:
This is a fitting honour for John and recognises his unwavering commitment and vision in supporting UK manufacturing and ensuring we have the skills, productivity and competitive edge we need to compete globally.

The Institute for Advanced Manufacturing and Engineering had never been done before and the journey wasn't always easy as the university and the company had to learn how to operate together.

The support and insight from John and his team never stopped, and four years on we have a blueprint for how engineering and manufacturing graduates should be taught. We have also secured £7m of funded R&D projects, with some being commercialised to secure projects for the Ford Fox engine and the production of a lightweight exhaust for Aston Martin."
Unipart works with clients across a range of sectors including automotive, technology, financial services, healthcare, utilities, industrial, manufacturing, rail, retail and distribution, aerospace and defence, and the public sector.
---
For more information, visit www.unipart.com.
For further press information, please contact Hannah Smith, press officer at Coventry University, on +44 (0)24 7765 8352 or at hannah.smith@coventry.ac.uk.