Tackling food poverty in Coventry on the menu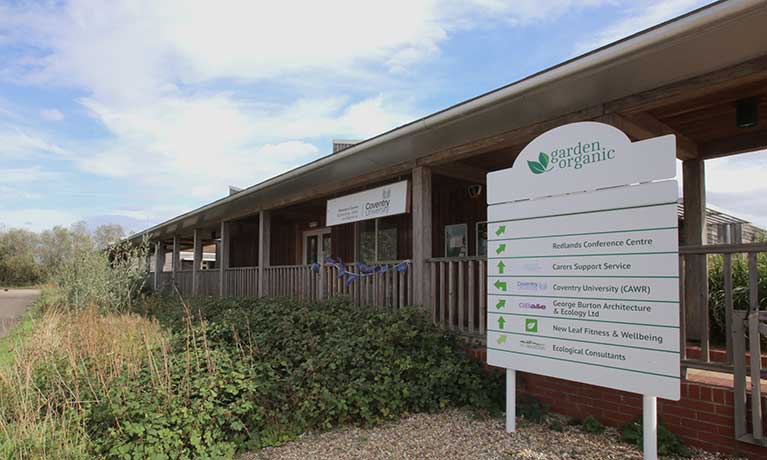 ---
Tuesday 31 January 2017
Press contact
---
Coventry should come together to stamp out food poverty: that's the message of a report published by Coventry University.
Researchers from the university's Centre for Agroecology, Water and Resilience and the Coventry Food Justice Network outline ways to reduce food poverty now and prevent it in the future.
With Coventry City Council estimating that around 20 percent of the city's residents live on the breadline and 25.9 percent of children live in poverty, there is a desire to see action taken across the city, looking at the root causes as well as providing short-term solutions.
Grassroots Responses to Food Poverty in Coventry calls for the creation of a city-wide food strategy and food plan for the city to address food poverty. This would also have strong links to strategies to reduce poverty and address inequality both locally and nationally.
The need for Coventry residents to be directly involved in the creation of strategies and plans is vital, ensuring different communities and groups can have their say.
Recommendations are also made for the city council to work with community groups, businesses and residents to introduce a long-term strategy to develop new ways to grow food in the area.
The report outlines five ways that groups currently work to address food poverty:
Tackling hunger, e.g. through food banks
Food education, e.g. through cooking classes
Increasing access to healthy, affordable food
Combating isolation
Tackling poverty
It also suggests more research is carried out into the causes of food poverty, the effectiveness of different solutions and ways to develop new ways of tackling the issue.
More information on the work of the Centre for Agroecology, Water and Resilience is available online.
For a copy of the full report visit www.coventryfoodjustice.uk.
Co-author of the report Colin Anderson, said:
"Effective city food plans or strategies can't be created by academics, politicians and food leaders alone, but need to be co-produced and led from the bottom up by the diverse range of residents that live in a city.

"The dominant response to food poverty is to call for more charitable food aid which offers only short term stop gap. It is vital that the discussion move much further along to focus on addressing inequality and poverty as the root cause of hunger."
---
For more press information contact Kelly Baker-Adams, Coventry University, on 02477 659752 or email Kelly.baker-adams@coventry.ac.uk.