Sporting students race their way to victory at Transplant Games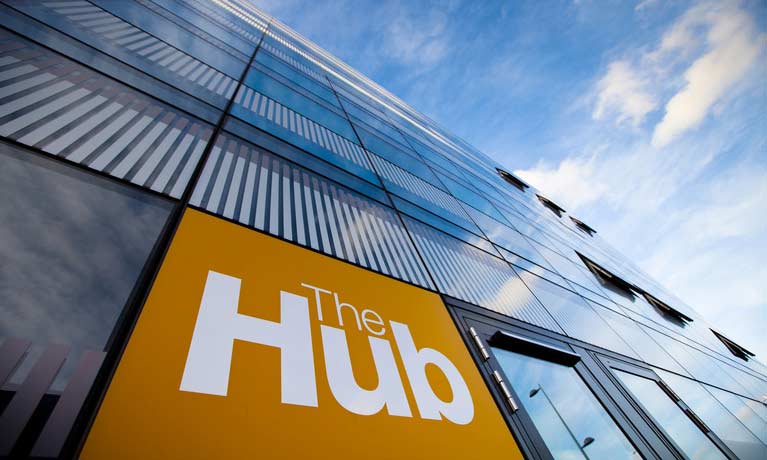 ---
Monday 10 September 2018
Press contact
---
Coventry students past, present and future have once again triumphed at the British Transplant Games after another year helping the athletes and competing during four days of competition.
The mixed team of competitors, sports therapists and physiotherapists all did their bit at this summer's games in Birmingham, helping to celebrate the life-saving impact of organ donation and raise awareness of the annual event.
The effort is the latest in Coventry University's longstanding involvement with Transplant Sport which this year saw lecturer, Sheila Leddington Wright awarded with the Peter Griffin award for outstanding contribution to Transplant Sport.
The university first got involved in Transplant Sport in 2009 when the games were held in Coventry.
Since then, Sheila and her team have offered ongoing training support to transplant athletes at more than 15 games including providing sports therapy for Team GB and Ni at the European Games this year.
The Transplant Games were developed 40 years ago to show the benefits of transplantation and increase awareness of the need for organ donation.
Luke Alexander, who will begin a media production degree at Coventry University in September competed at the British Games for the third time this year, winning his way to the podium with two gold medals, two silver, and a bronze.
The 18-year-old underwent a liver transplant six years ago after being born with biliary atresia, a liver disease which left him with very low energy levels throughout his childhood.
Since his transplant his life has been transformed, and this year he took bronze in 100m sprint; silver in shotput and basketball; and gold in the 5k donor run and six-a-side football.
Luke, who lives in Reading, said:
I was very easily tired as a child and had operations to try and help my condition, but it was since the transplant that things changed. It really did change my life.

My energy levels just shot through the roof and I wanted to play every sport I could, and I started cycling and swimming.

Friends got me involved in the Transplant Games and last year I even qualified for the World Games which is incredible.

I met Sheila in Malaga last year, she was with the university team as they were offering physio to the athletes. She was so happy when she heard I was coming to study in Coventry.

It's been really good having that support from the university, and I can't wait to start my course and I know I will still have that network in the city.

Luke
Lecturer, Sheila said:
To be able to support the games each year is incredible, and to include our students and staff is really exciting. The experience is not only for our student and staff development and education but also to be a part of the transplant family and give something back.

The organisation has always been very appreciative of the support given by our sports therapy team, but to have it recognised with this award was fantastic.

We just want to help as many people get into sport, and to stay in sport especially when they're recovering from transplants as keeping fit is vital to that process.

Shelia Leddington Wright
Also on Coventry's support team this year were two PhD students focused on athletic performance in transplant sport; and competitor and engineering graduate Matt, Salkeld who won four gold medals, two silver, and two cups at the British Games. To find out more about Transplant Sport, visit www.transplantsport.org.uk.