Research project to shape future use of drones across West Midlands cities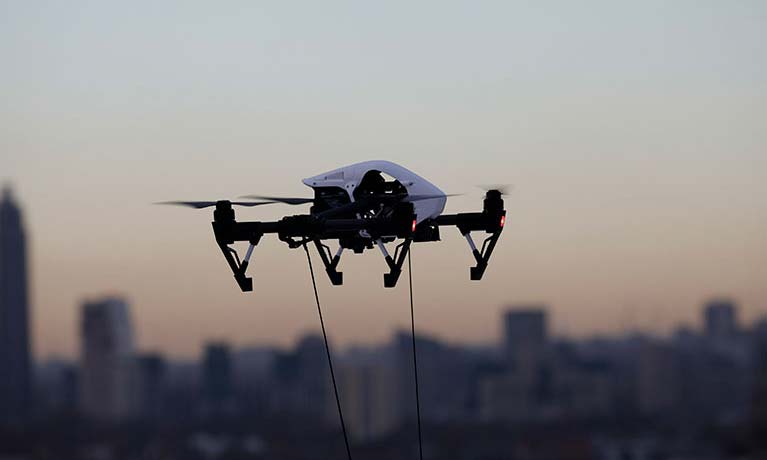 Research news / City of Culture 2021
---
Monday 26 February 2018
Press contact
---
A research project has been launched to help shape the future use of drones across the West Midlands.
It will develop and analyse a range of scenarios in which small drones could be used in cities in the region – including providing security when Birmingham hosts the Commonwealth Games in 2022 and during Coventry's year as UK City of Culture in 2021, and helping assist in easing traffic congestion.
The West Midlands was one of five areas across the country chosen to be part of the national Nesta Flying High Challenge that aims to explore how drones – unmanned aerial vehicles (UAVs) - can be used in urban
communities and to investigate the benefits and challenges associated with their use.
The project is being run in the region by the West Midlands UAV Partnership (WMUAVP), led by Transport for West Midlands and Coventry University. It also involves other academics from across the region, private and public sector organisations, police, fire services, transport companies and small businesses.
Other issues it will investigate include how drones could be used to: assist police at crime scenes, to help find missing people or for crowd security; deal with traffic congestion during rush hour or unforeseen incidents; monitor air pollution or help with surveying and construction.
A series of events and workshops will be held for the project partners to share ideas and research – before they report back to the Flying High Challenge's organisers later this year.
Researchers want to fully understand how drones – specifically those weighing under 20kg - are being used in cities at the moment, and how they could also be used now and in the future.
Following a successful first phase of the project, the WMUAVP hopes to move to testing and demonstrating drones in different situations in the West Midlands' cities.
The Flying High Challenge is being run nationally by Nesta, in partnership with Innovate UK.
A number of cities submitted bids to be part of the project last year, with the winners announced this month. The five winning areas involved in the scheme are Bradford, London, Preston, Southampton and the West Midlands.
Dr Dale Richards, of Coventry University's Institute for Future Transport and Cities, who is technical and academic lead for the project, said:
"This is a fantastic opportunity for us to explore the issues surrounding the use of drones in cities, especially when we have such high-profile events in the region over the next five years.

"This research is all about how we integrate drones into the existing city infrastructure. We need to understand more about how they can fit into everyday lives in our cities and be beneficial, but we also need to know more about the challenges to using them more widely.

"The unknown quantity at the moment is the public's perception. It is a complicated topic and there are a lot of issues around trust and privacy that we need to explore and better understand."
Councillor Roger Lawrence, West Midlands Combined Authorities (WMCA) lead member for transport, said:
"We will be talking to people in all our different communities and environments about our ambitions for drone use - not just as a strategic exercise, but a deliverable reality, aiming to strike the necessary balance between ambition and regulation.

"We already have a strong regional stake in unmanned aerial vehicle technology surrounding the world class 'UK City of Culture 2021' and Commonwealth Games events.

"Current innovative research and development across the region offers other potential areas of synergy with Flying High, including a cutting-edge testbed for connected and autonomous vehicles."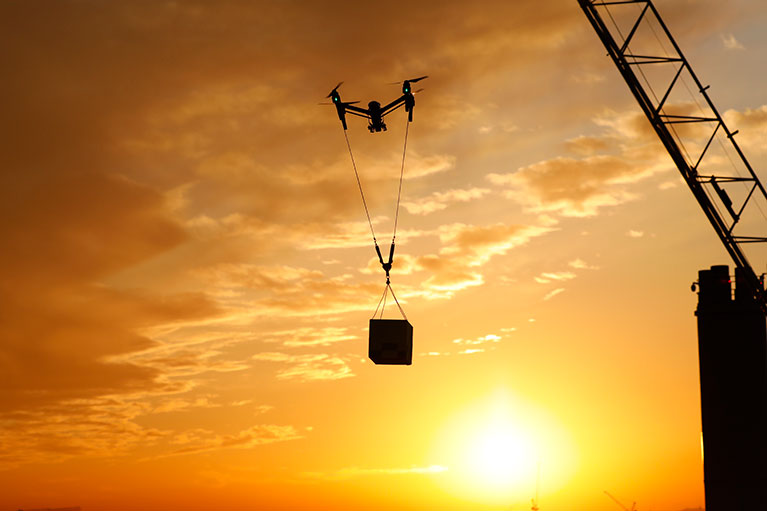 The government announced in July that drones weighing more than 250g will soon have to be registered and users will have to sit safety awareness tests under new rules to better regulate their growing use.
Users may be able to register online or through apps, under plans being explored by the government.
Currently, if you are flying a drone for leisure or recreation, there is no legal requirement for any training, but people must comply with the dronecode and other rules and regulations – such as avoiding controlled airspace.
There were 3,714 approved commercial operators of drones under 20kg in the UK in 2017, compared to 1,769 in 2016, according to figures from the Civil Aviation Authority.
For more information on drone safety visit http://dronesafe.uk/