Parents join in City of Culture collaboration to showcase creative talents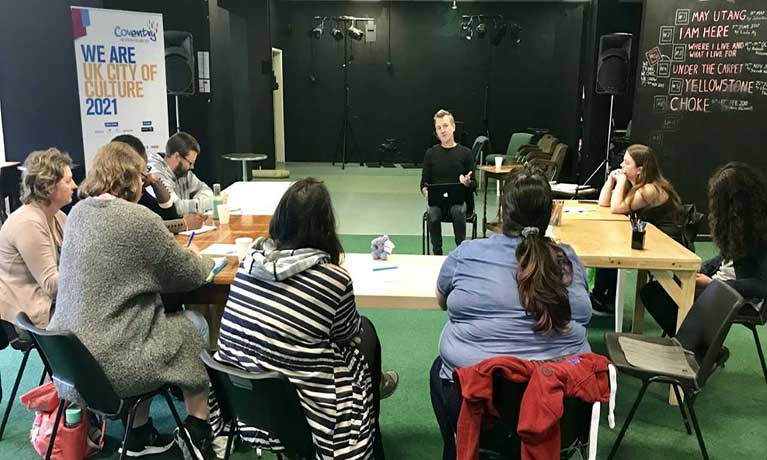 ---
Thursday 05 July 2018
Press contact
---
Parents of children with autism took part in creative writing sessions as part of a series of community research projects this summer in the run up to UK City of Culture 2021.

The 'writing gyms' aimed to show off their creative talents, boost their well-being and give them chance to engage with organisations and activities linked to the city's year of cultural celebrations.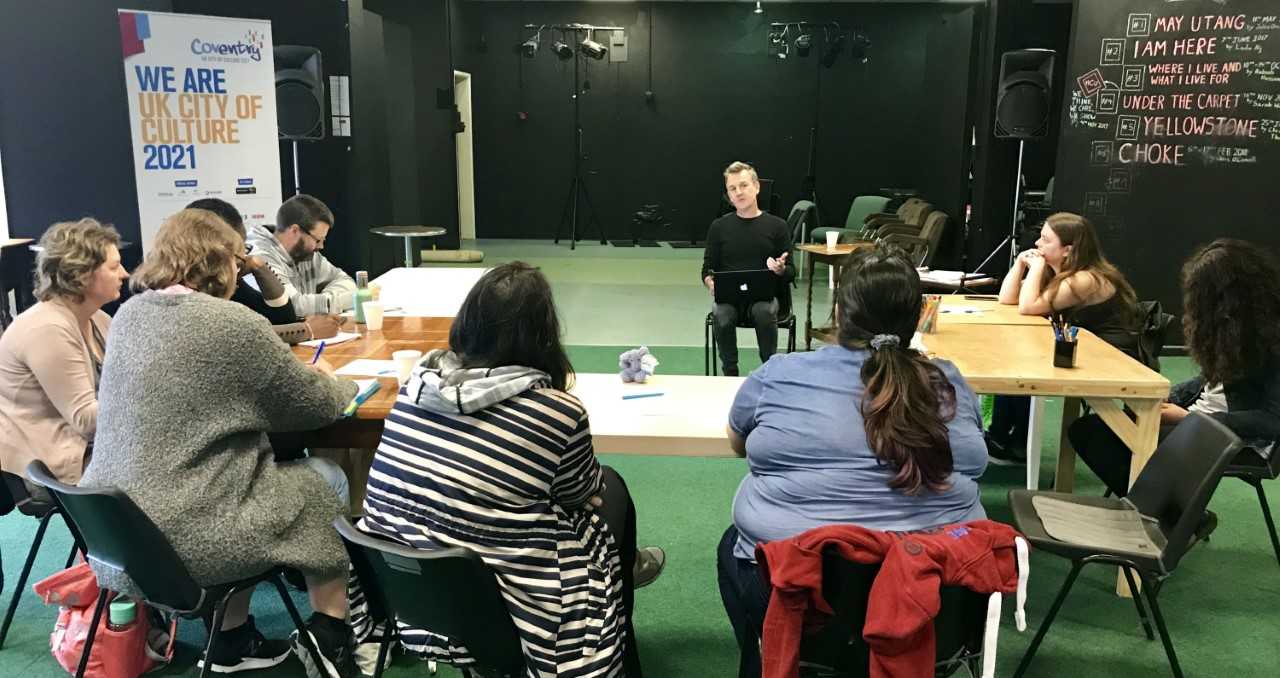 .
The sessions were part of a string of 13 collaborative projects between Coventry's two universities to take their research directly out to local people, ahead of its year as UK City of Culture.

The projects culminate with a showcase event tomorrow (Friday 6 July) at Fargo Village featuring presentations that bring the research to life using cookery, writing, dance, mosaic, photography and even Lego.
Parents who took part in the writing gyms will be reading out their creations at the event.

The writing gyms were launched by Hope For The Community CIC – Coventry University's first research social enterprise spin-out. It runs the Hope programme, which provides training and support for parents of children with long-term conditions, such as autism.

For many parents, it was a rare chance to be creative as they wrote poems, stories and letters during the workshop led by Theatre Absolute.

Feedback from participants will be used in on-going research by Coventry University, which looks at projects which boost the health and well-being of parents of children with autism.

The team hopes to run to similar sessions in the future, encouraging parents to come together and write a play.

The writing gyms were run by Professor Andy Turner, of Coventry University's Centre for Advanced Behavioural Sciences, Dr Alison Hipwell, of the University of Warwick, Theatre Absolute's Chris O'Connell and Gabriela Matouskova, who is business adviser to the Hope programme.

Participant Emma Hopkins, an Earlsdon mum-of-four who has a 10-year-old autistic daughter, will be reading out one of the creations on Friday. She said:
It was so good to be creative – and to do something for me for a change. It was a really positive session and I'd love to take part in more of these.

I'm really excited about City of Culture and this was also a good opportunity to visit the Shop Front Theatre for the first time.
Gabriela Matouskova, who is also business development manager at CU Social Enterprise CIC, said:
We wanted to give parents of children with autism a chance to engage with the City of Culture and really get their creative juices flowing.

We know busy parents with lots of pressures in their lives don't really get much of an opportunity to do this.

It was fantastic to see how expressive and creative the parents were. The feedback was brilliant and we're very keen to run more of these sessions in the future."
Professor Jonothan Neelands, academic director for cultural partnerships at the University of Warwick, said:
Both universities are absolutely delighted with the way our academics took up the challenge of working in partnership with each other and also with local cultural organisations.

These partnerships at a grassroot level are exactly what Coventry's year of culture in 2021 will be about – putting local people at the heart of a cultural experience, whether that's writing in this case, or cooking, art, dance, theatre, and debate and discussion in others. Bring on 2021!
The showcase takes place on Friday, 6 July, at Fargo Village, Far Gosford Street. To hear representatives about the projects talk about their work from 1pm book a place at
http://bit.ly/CovWarkShowcase
, or turn up any time between 2.30pm and 5pm.
---
For further press information, please contact Alison Martin, press officer, Coventry University, on 02477659752 or email
alison.martin@coventry.ac.uk
.