161982
CU Social Enterprise CIC
Supporting businesses with social impacts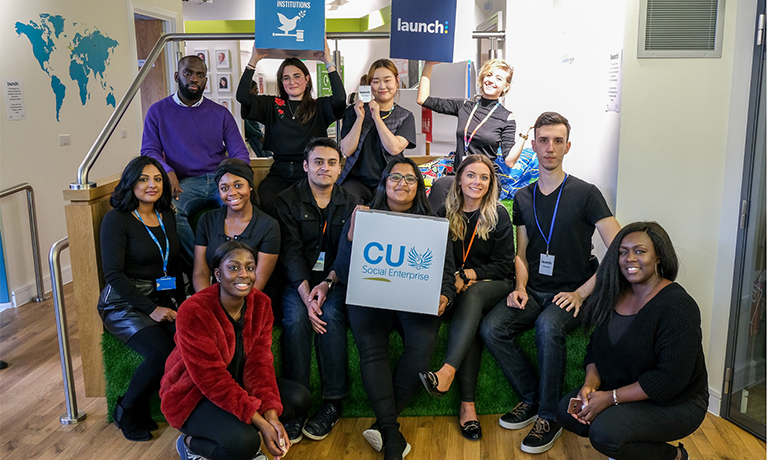 334631
Social Impact Report 2019-20
Read the full report and discover the impact we have both locally and internationally.

91609
Visit our Blog
The CUSE Blog is the place to read the latest views and opinions from our Social Enterprise academics, experts and enthusiasts.
Our MISSION is to help people realise their entrepreneurial potential
We are the only UK example of a social enterprise set up by a university to promote social entrepreneurship and innovation. Our remit is to maximise Coventry University's role as an anchor institution by finding ways of benefitting the local community and achieving true social value.
Our role as social innovators extends to supporting students, alumni, staff and the community at various stages of their entreprenurial journey.
Give us a call
Send us an email
Find us
15
In 2017/18, we have supported the establishment of 15 social enterprises, the highest number ever achieved amongst UK universities.