Connect2
Connect2 supports unemployed and economically inactive people living in Coventry to achieve their ambitions for employment, new business start-up and further education and training. Flexible personalised support is tailored to individual need.
Connect2 is delivered through a network of specialist delivery partners, with understanding of the unique and complex barriers to achieving one's potential.
CU Social Enterprise CIC will enable Connect2 participants to develop their employability and enterprise skills to meet social challenges through personalised support, advice and guidance.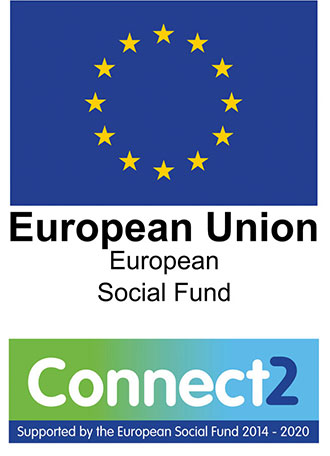 ---
What is it? How can it help me?
It is a free course that can help you:
- gain confidence and skills towards finding employment
- start up your own social enterprise
Who is it for?
Anyone who is currently out of work or economically inactive (e.g. in full-time education). Further eligibility checks apply, please contact us to confirm your place.
What will I learn?
Invaluable new skills and knowledge. To find work or If you'd like to solve problems in your community, you will learn the basics of how business and social enterprise operates. Learn how to make your idea a reality.
---
Whilst support will be designed around the genuine needs of individual participant, the titles below reflect typical topics to be covered;
Initial assessment of needs, ambitions and desired outcomes
Building your vision
Planning and time management
Building capacity in employability
CV-building
Job-search
Interview skills (including simulation)
New business start-up
Legal considerations
Financial forecasting
Sources of finance
Marketing
Building a business plan
When and where is it?
Online support (during COVID-19 restrictions).
At a time arranged between you and your mentor.
For more information, please contact
---
Steve Crump - Community Enterprise Programme Officer