Erasmus

Work with entrepreneurs from around the world
Sign-up Now for the Erasmus for Young Entrepreneurs programme!
What is Erasmus?
Erasmus for Young Entrepreneurs is an international exchange programme for new entrepreneurs and host entrepreneurs, financed by the European Union to develop and strengthen new businesses and enterprise networks.
The exchange of experience takes place during a stay with the experienced entrepreneur, which helps the new entrepreneur acquire the skills needed to run a small firm.
For more information, visit erasmus-entrepreneurs.eu
Register Your Interest
Host an Entrepreneur
Why host an entrepreneur?
The person you host gets a grant, and there is no charge to your company. This offers you the opportunity to share experiences with a new entrepreneur who will collaborate with you in your company. The exchange can last between one and six months.
Other Benefits
You will get input from the fresh ideas and new skills of a motivated new entrepreneur
The person you host receives a grant so there is no charge to your company
Tap into the knowledge of other European markets and develop your international contacts
The exchange can last between one and six months of your choice
What our hosts say:
We established a long term and mutually beneficial relationship with the New Entrepreneur's company. They assisted us with offering our services in the EU via events in Vienna, Bordeaux and Liverpool and a variety of individual meetings with potential customers and partners. The new entrepreneur was also able to offer insight and an alternative perspective which was both insightful and refreshing.

The New Entrepreneur took responsibility for a market shaping project and reaching customers and delivered this in London, forming the template for our work in 2016-2017. We utilised the talent and interest of the New Entrepreneur to increase our capacity to research the markets in the UK and to develop new products.
Do I qualify for the programme?
You can become a host if you are
A permanent resident in one of the participating countries
The owner-manager of a small or medium sized Enterprise (SME) or a person directly involved in entrepreneurship at board level
Have at least 3 years of experience in running your own company
Are willing to share your knowledge and experience with a new entrepreneur and act as a mentor
How do I sign up?
Checkout the eligibility criteria above
Prepare – have your CV, motivation statement and business plan ready.
Become an Exchange Entrepreneur
Why go on an exchange?
As a would-be or newly established entrepreneur, the opportunity to work alongside an experienced entrepreneur in another participating country will strengthen your skills and prepare you to develop and run your own company. Your stay abroad can last between one and six months.
Other Benefits
Fully funded stay abroad for up to 6 months
Work alongside an experienced entrepreneur
Strengthen the skills you need to develop your own business
Meet successful business people
Develop international contacts
Discover potential cooperation opportunities.
Get to know another market and different ways of doing business
What our entrepreneurs say:
One of the new entrepreneurs' business idea was to create a content company that helps already established European businesses transform their current content (website, blogs, emails) into professional, business English. The new entrepreneur was matched with an entrepreneur who runs a creative writing business in Berlin, Germany.

The new entrepreneur spent 6 months with her host, helping to grow the business, whilst also learning the trade. She said: "I helped to create the 2017 Berlin Writing Prize, collaborating with sponsors, including the British Council, partners, judges and participants. I created the visuals and promotional materials for this. I also ensured good relationships with the teachers and the students. Through this, I learned much about the literary scene in Berlin and gained many useful contacts. I feel so much more confident as an entrepreneur".
Do I qualify for the programme?
You can take part in the programme if you are:
Are a "would-be" entrepreneur, firmly planning to start a business OR an existing entrepreneur with a business that's been going for no more than 3 years
Are a permanent resident in one of the participating countries
Have a concrete project or business idea, reflected in a solid business plan
Can clearly demonstrate your motivation and commitment to engage in a business relationship with an experienced entrepreneur from another participating country
Are prepared to contribute to the development of the host entrepreneur's business
Are prepared to cover the costs of your stay abroad which exceed the EU grant
How do I sign up?
Checkout the eligibility criteria above
Prepare – have your CV, motivation statement and business plan ready
Case Study: QUL LANGUAGE SOLUTIONS
Case Study: QUL LANGUAGE SOLUTIONS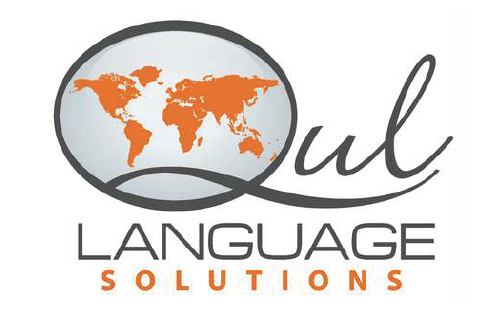 Founded by Diana Chipara, a Coventry University alumnus, Qul Language Solutions Ltd provides tailored interpreting and translation services across the West Midlands. Qul Language Solutions work with qualified and experienced language facilitators. Their business values are centred around respecting the importance of intercultural dialogue and providing outstanding customer service across a number of sectors including the NHS, police, voluntary and commercial organisations. Diana went on a 6 months exchange hosted by an owner of a language school in Spain. After her return she felt much more confident in teaching and speaking Spanish. She has learnt various methods of effective teaching and has better understanding of how to run a language business and how to market it.
"I could not have had a better host and I am grateful that CUSE found her. I would not be where I am today had it not been for CUSE. The support I have received was paramount to the existence and success of my business."
Diana Chipara, Qul Language Solutions
What happens next?
If you're a Host Entrepreneur, after you have completed your online application and been accepted for the programme, the contact point you have chosen will help you to find a New Entrepreneur that matches your requirements.
If you're a&nbsp New Entrepreneur, after you fill in your online application and get accepted onto the programme, the contact you have chosen will provide you with support and assistance to find your host entrepreneur. You'll also get practical assistance during your stay abroad.
For more information, please contact
---
Harriet Elvidge - Enterprise Officer