New app is the bee's knees in national drive to understand bumblebees' needs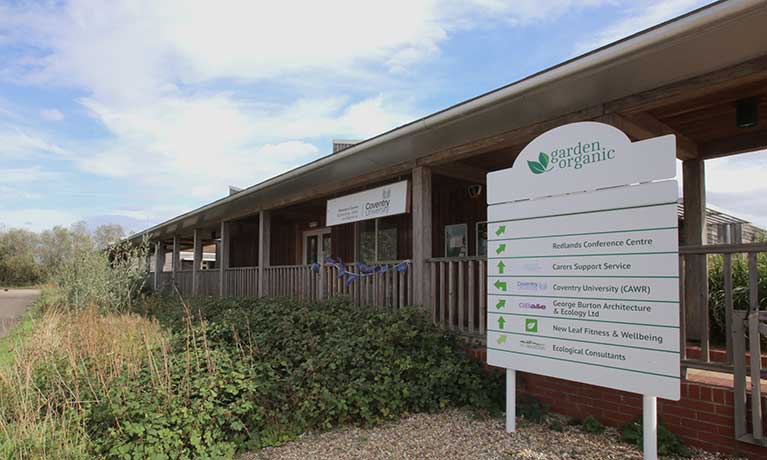 ---
Monday 17 July 2017
Press contact
---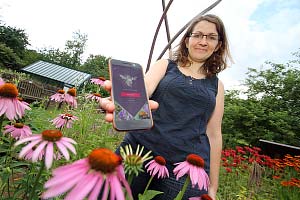 Members of the public are being urged to play a part in helping scientists understand the needs of the UK's dwindling bumblebee populations with a new app launched by Coventry University ahead of Bees' Needs Week (July 17–23).
Experts in the university's Centre for Agroecology, Water and Resilience (CAWR) have created the free Blooms for Bees app, and are asking people to use it to carry out five minute surveys to identify the bumblebees they see in their gardens and record which flowers they visit.
The £100k project – co-funded by the university and the Heritage Lottery Fund in partnership with the Bumblebee Conservation Trust, Garden Organic and the Royal Horticultural Society – aims to improve our understanding of different bumblebees' foraging preferences.
The app features a detailed identification guide which includes all 25 UK bumblebee species, and makes it easy for the user to submit photos and data.
Blooms for Bees is the only bumblebee surveying app to record the flower being foraged as well as the insect, and its unique focus on gardens and allotments will help improve recommendations for which flowers to grow more of.
Despite the well-documented decline of certain bumblebee species within the UK – which has seen two species becoming extinct in the last 70 years – relatively little is known about which flowers are the most important sources of nectar and pollen in gardens and allotments.
A recent study by CAWR showed that important flowering plants for bumblebees include cranesbills, green alkanet, sage, mallow and marjoram – but the researchers hope to build a more detailed picture with the help of the public and the app.
Judith Conroy, a researcher with CAWR, said:
Bumblebee populations have declined in recent years, but gardens and allotments offer us a wonderful opportunity to create vibrant, flower-rich habitats to support these vital pollinators.

During Bees' Needs Week and beyond we are asking members of the public to use our app to record the bumblebees visiting their garden flowers and contribute to a national picture of bumblebee foraging. You don't need any prior knowledge of bees to use the app as there's a built-in bumblebee guide, so it's a really fun activity for both adults and children.

Even if you can't identify the bumblebee or the flower itself, take a snap and send it to us so that we can use it to verify the sightings. The important thing is that we get lots of information from all over the country, which will help us improve our knowledge of how to make gardens and allotments more bumblebee-friendly.
Gill Perkins, CEO of the Bumblebee Conservation Trust, said:
There is a groundswell of activity and potential opportunity around the subject of pollination, and this is somewhere we can inspire young and mature alike, to take a new look at bees with a different pair of eyes.

Plants serve a huge number of roles in everyday life, from the fruit and vegetables we eat, to the trees that make our parks and streets more agreeable, to the turf we play sport on or just lounge about on, through to flowers that brighten up our gardens and homes.

The Blooms for Bees app will provide a perfect vehicle to engage and educate people about what our bees' needs are.
The app is available to download now on Apple and Android platforms.
---
For further press information, please contact Alex Roache, senior media officer, Coventry University, on 02477655050 or email alex.roache@coventry.ac.uk.