Maritime cybersecurity a "key concern" for UK's seaborne trade
Wednesday 06 December 2017
Press contact
---
The cybersecurity of the global maritime sector is a "key concern" for the UK, a Coventry University professor has written in a report for the government's Future of the Sea Foresight project.
Professor Siraj Shaikh authored a review of current and future threats to maritime computer systems for the Government Office for Science (GO-Science), highlighting types of attack to which the sector is particularly vulnerable, and their likely impact – including on trade.
The government's Foresight project was established last year to consider the role that science and technology can play in understanding and providing solutions to long-term issues affecting the future of the sea.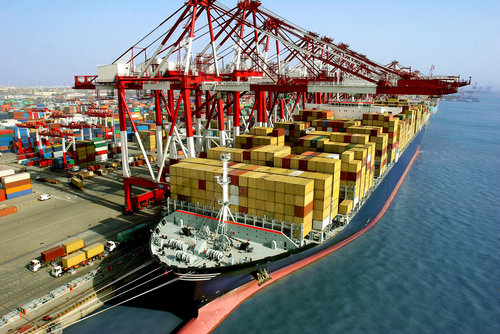 Drawing on Professor Shaikh's and the university's expertise, the report examines how maritime cybersecurity needs are expected to change in the future, with the dawn of autonomous control – as well as new communication and sensing technologies – heralding a step change in the way safety and cybersecurity is designed and engineered into systems.
The way the maritime sector responds to threats is also highlighted by Professor Shaikh as a significant consideration, not only when it comes to shoring up traditional IT and navigation systems against known common threats such as malware, but also in anticipating and countering advanced targeted attacks – for which, the report recommends, the sector needs to work closely with agencies such as the National Cyber Security Centre (NCSC).
Professor Shaikh, professor of systems security, said:
At a time when cyber-attacks are becoming ever more sophisticated and increasingly targeted at countries' critical infrastructure, maritime cybersecurity is rightly foremost among the UK's concerns, particularly since as a nation we are reliant on shipping for trade.

It's a testament to Coventry University's cyber and maritime security credentials that our expertise and input has been sought and welcomed as part of the government's Foresight project, with a view to ensuring the maritime sector takes measures to boost its resilience.