"I remember an anxious wait for the post," recalls career-change mum who went through Clearing in 1983 and 2016
Tuesday 15 August 2017
Press contact
---
A mature student who went through Clearing twice – with a 33 year gap – has reassured applicants awaiting results this Thursday that the modern process is much less fraught.
Siobhan Scanlon first went into Clearing in 1983 when she left school at 18 with no university offers, finding herself in the middle of a 'slow and mysterious process' to try and find a place at the last minute.
Now 52, Siobhan said modern university hopefuls would be 'shocked' to have to do it all without mobile phones or the internet in a process where 'almost everything was based on writing letters to universities'.
As a teenager she was eventually accepted to study law in Manchester after relying on anxious landline telephone calls and crafting letters in neat handwriting to universities, long after her friends had already secured places. In those days university places were capped and there was fierce competition among students who missed out.
Siobhan, now 52, found herself doing it all again very differently 33 years later when she decided to retrain and quickly secured a place to study Occupational Therapy at Coventry University last summer.
With much more information, no limit on recruitment and the UCAS application process completely online, she said the whole experience was unrecognisable the second time around.
Siobhan, from Solihull said:
"The first time for me was very different. Young people would be shocked. There was no internet, email or mobile phones and almost everything was based on letters to universities.

I remember an anxious wait for letters to arrive in the post, nervous telephone calls and I had very little information about what was going on.

My friends all had their offers all confirmed but I was in limbo, there wasn't very much information out there about the Clearing process so it really was just a lot of waiting and a feeling of unknown.

Back then it seemed like the more traditional universities were unlikely to consider you if you were looking for a place in Clearing, the whole thing was viewed very differently.

The second time around was not like that at all, applicants have much more choice and information. There was no anxious sitting by the phone waiting in for that call, or for a letter to pop through the door."
Siobhan worked as a solicitor after graduating from her first degree, before taking time out to have a family. And she has no regrets about launching into a new career in her 50s.
Around one in eight people accepted onto full time university courses in the UK now enter through Clearing according to the admissions service, UCAS.
Applicants can contact universities about Clearing vacancies from the morning of Thursday 17 August.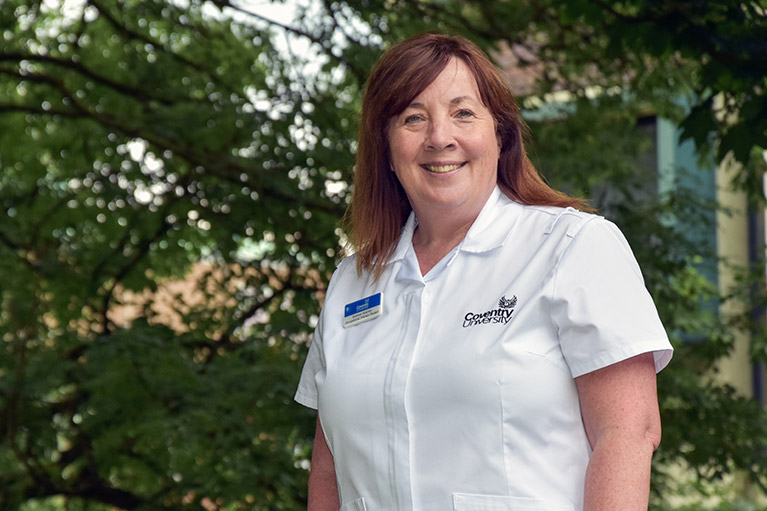 Image: Siobhan pictured at Coventry University