Hiroshima bombing sapling planted at Coventry University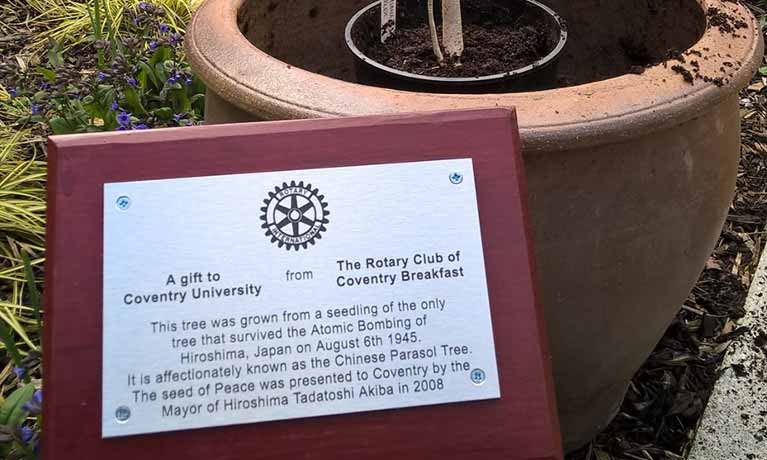 University news / Alumni news
---
Monday 16 April 2018
Press contact
---
A sapling grown from a seed of the only tree to survive the Hiroshima bombing has been planted in the grounds of Coventry University.
Seeds from the Chinese pagoda tree, which survived the catastrophic 1945 bombing in Japan, were originally presented to the city of Coventry in 2008 by the Mayor of Hiroshima.
It recognised Coventry's role as a city of peace and reconciliation.
But while the original tree which was transplanted into the Hiroshima Peace Park flourished, only two of the seeds given to Coventry germinated.
Some 10 years on one of these saplings has now been moved into a position on the university campus.
The Rotary Club of Coventry, which looked after the symbolic sapling in recent years, chose the university to host the tree because of its work surrounding peace and reconciliation carried out by Centre for Trust, Peace and Reconciliation (CTPSR) and because of its support of the Rotary Breakfast Club.
It has also been planted to mark Rotary International's Peace Conference, which was held in the city in February.
Coventry University Pro Vice-Chancellor for Health and Life Sciences Guy Daly joined Lord Mayor of Coventry Councillor Tony Skipper and representatives of Rotary to plant the tree outside the university's Science and Health Building.
Stephen Beasley, Coventry University's grounds and distribution manager, who has nurtured the sapling for the past year, said: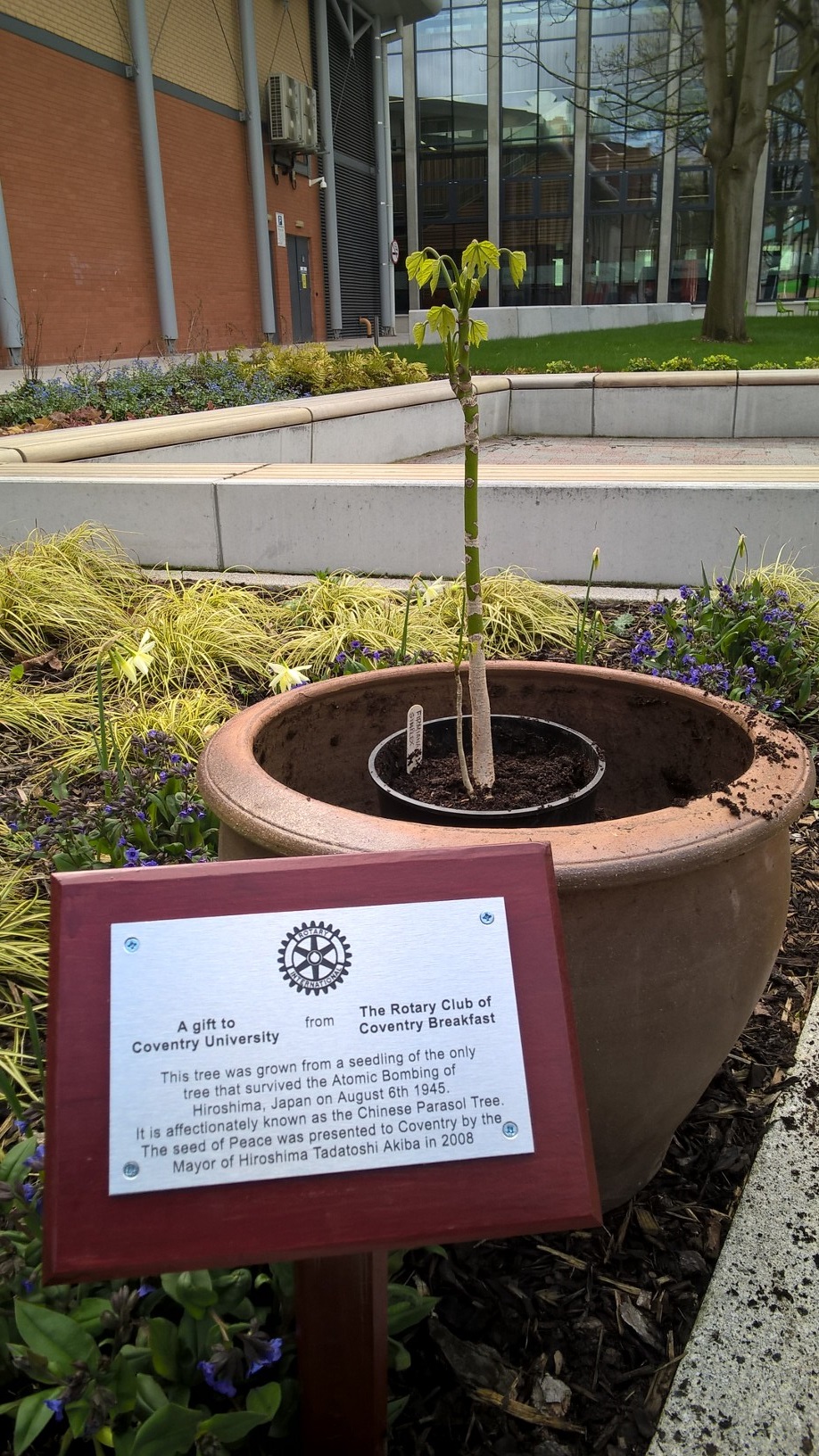 This sapling is a symbol of peace that we are honoured to have planted in the university's grounds.

While Chinese pagoda trees are not rare, one with such provenance and such an incredible story within its history is extremely special.

We're proud to have been able to give it a home on the campus and look forward to seeing it flourish.