CU Scarborough's very first students to graduate next month
University news / Student news
---
Friday 29 June 2018
Press contact
---
Preparations are underway as CU Scarborough gears up for its first graduation since opening its doors three years ago.
CU Scarborough, part of the Coventry University Group, will see its pioneering students graduate at a ceremony next month.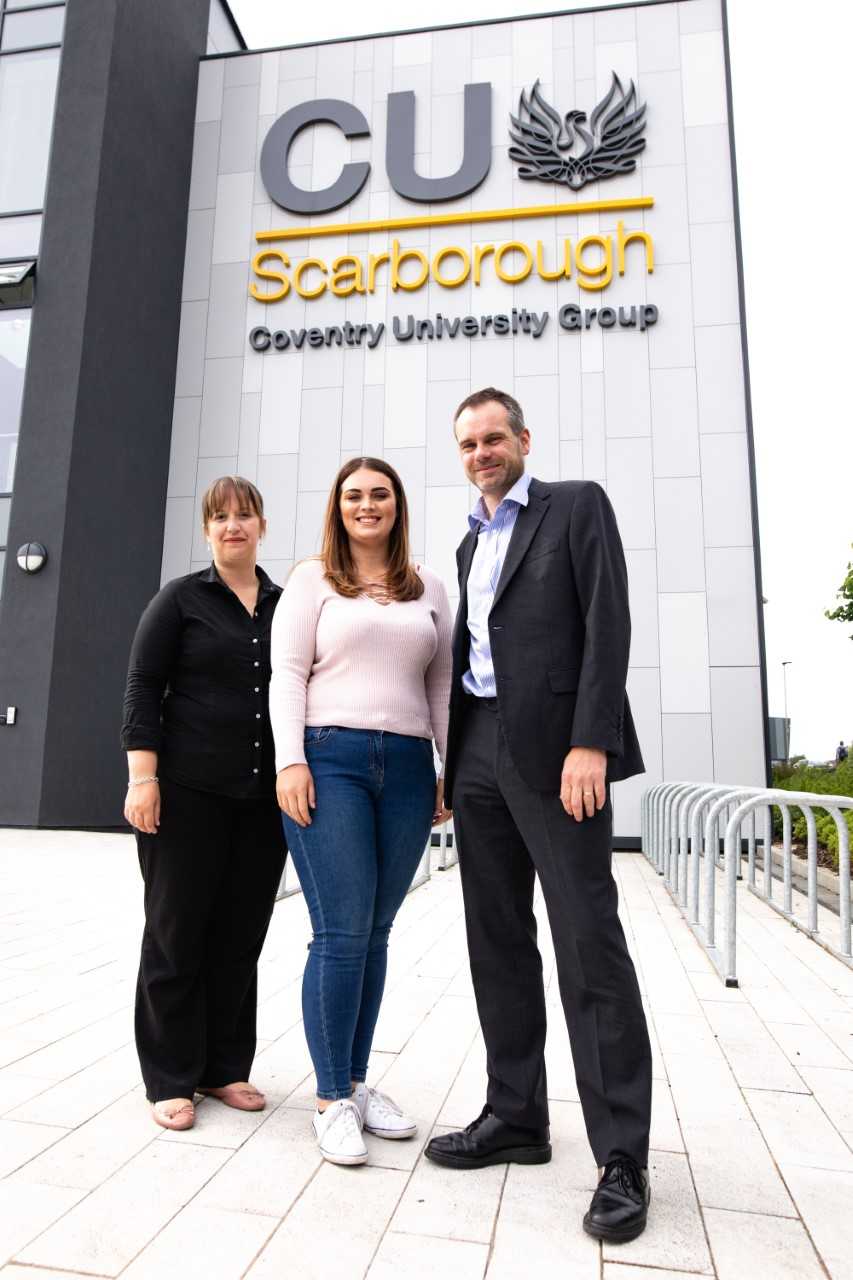 The event will be held in the Grand Hall, at Scarborough Spa, on July 9 and marks a major milestone which will see students officially receive their Coventry University degrees.
CU Scarborough was established in 2015 and was originally based at Scarborough Spa before moving to its new £14 million state-of-the-art site the following year.
It began with just four courses but has grown to offer 14 full time degree courses as well as higher level apprenticeships, foundation and access courses, and its innovative education model which focuses on developing employability skills has attracted a growing number of students.
Jess Williams attended the institution's first ever open day and will be graduating with a first class honours degree in Early Childhood Development and Learning.
The 21-year-old, who is from the town, had originally signed up to a traditional style university, but left after just one month to attend CU Scarborough because she found her timetable overwhelming.
She is now taking on work experience at Cayton Primary School to put her skills into practice before starting a PGCE through the Scarborough Teaching Alliance in September.
Jess said:
When I first went to a more traditional university I found it very overwhelming. I was studying a number of different modules at once, my timetable wasn't structured and I didn't like being away from home.

As soon as I heard about the learning model at CU Scarborough I knew it was for me, and I have loved every second of it.

I studied one module at a time from 9am to 1pm Monday to Friday so I was able to work part time throughout, and there was lots of contact time with tutors who were extremely supportive and really got to know us.

We had varied lessons, class trips and took part in placements. There was a real focus on developing employability skills to put us in the best possible position to take a step on the career ladder following graduation.

I never expected to achieve a first and I'm over the moon. It's been a lot of hard work, but was an excellent experience. I now look forward to completing my PGCE and hope to become a primary school teacher.
We are extremely proud to be holding our very first graduation.

We have seen an incredible amount of growth during our first three years and have developed an excellent reputation, being highly regarded both locally and much further afield.

I would like to congratulate Jess and our other pioneering students for their achievements and wish them all the best for the future.

Professor Craig Gaskell, Associate Pro-Vice-Chancellor of CU Scarborough