Nursing training is set to return to Scarborough for the first time in 23 years.
Tuesday 03 October 2017
Press contact
---
CU Scarborough has had approval from Coventry University and the Nursing and Midwifery Council (NMC) to deliver a BSc Adult Nursing degree.
The decision makes CU Scarborough, which is part of the Coventry University Group, the only provider of nursing training on the Yorkshire Coast.
The course was approved with no conditions following a rigorous two-day inspection from the NMC, and commendations were given for the impressive collaborative working between CU Scarborough, Coventry University's Faculty of Health & Life Sciences and local health professionals.
CU Scarborough also received praise for its high-quality documentation and the passion and enthusiasm from all stakeholders.
The new course was announced on the same day that Health Secretary Jeremy Hunt stated at the Conservative Party Conference that there will be a 25 per cent increase in nurse training places.
It is set to address the shortage of qualified nurses and healthcare workers along the Yorkshire coast and will welcome its first cohort of students in February next year.
CU Scarborough will work with healthcare partners, including York Teaching Hospital NHS Foundation Trust, other local NHS trusts and GP practices, to deliver the course which will include 50 per cent theory and 50 per cent practical work through a number of placements.
Mike Proctor, Deputy Chief Executive, York Teaching Hospital NHS Foundation Trust, said:
"As a Trust we are absolutely committed to increasing and strengthening our nursing numbers and recruiting the correct number of staff and calibre of staff is essential to help deliver the best possible care to all patients. Students of today become our future workforce, so delivering high quality education, placements, preceptorships and ongoing development is vital.

Historically we have always had difficulties attracting registered nurses to the East Coast, so this development will offer new opportunities for school leavers and mature students to study to be a nurse right on their doorstep.

The Trust is delighted with this new collaboration - which will help us sustain the nursing and care workforce for the future on the east coast."
Our Teaching Awards
Coventry University
Nursing taster days are being held on Friday, October 27 and Friday, December 1, giving those interested an opportunity find out more about the three-year course.
Kay Fraser, Head of Academic Studies at CU Scarborough, said:
"We are delighted that our BSc Adult Nursing degree has been approved and we are able to bring nursing training back to the Yorkshire coast.

It is poignant that our course is announced on the same day that Health Secretary Jeremy Hunt highlighted the huge need for home-grown NHS staff and announced the biggest increase in nurse training places in the history of the NHS.

His announcement was welcomed by Royal College of Nursing general secretary Janet Davies who said that we desperately need more nurses, however they must be educated to the highest standards – something that is a key focus at CU Scarborough.

We have a considerable shortage of nurses and healthcare professionals across the area, and this important, strategic initiative will enable us to make a major impact on this.

Giving people the opportunity to train locally will mean that those who qualify are more likely to remain in the local area, so this is big news for the entire region.

The NMC recognised our enthusiasm and praised the collaborative working between us in Scarborough, Coventry University's Faculty of Health and Life Sciences and local NHS trusts and health professionals.

Nursing is a very rewarding profession with excellent career and development prospects, and we now look forward to hearing from those interested in the course."
The BSc Adult Nursing degree covers a wide range of subjects including anatomy and physiology, pharmacology, psychology, sociology and research methods.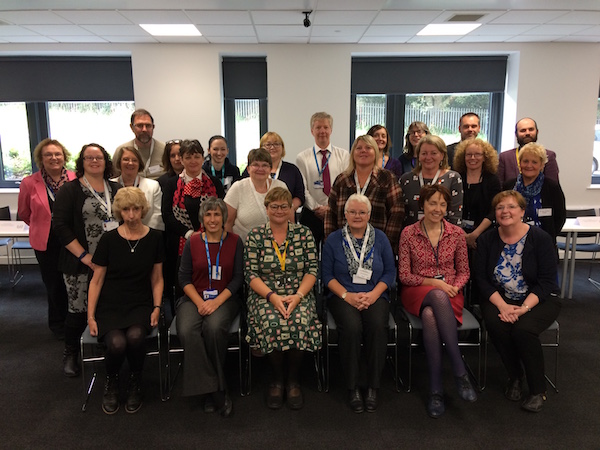 Photo caption: Emily Harrison, head of adult nursing at CU Scarborough, with the Coventry University and Nursing and Midwifery Council approval panel.
---
Further information can be found by emailing cus@coventry.ac.uk, calling 01723 336 710.