Our Teaching Awards

If you want to prove you're good at something, you need the facts to back it up. We're proud to showcase the teaching accolades we've been awarded, highlighting the fantastic work, skills and attitude of our staff.
Below you can find teaching-specific awards and what they mean for the University, as well as how we have been scored through student feedback on our courses.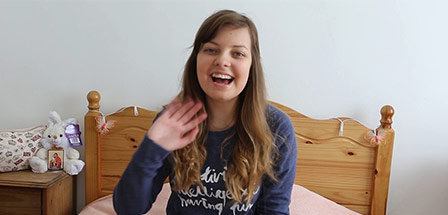 Diana's student voice...
"We all seem to agree that the staff make their subject interesting, and that their expertise is of superior quality!"
---
Teaching Excellence Framework (TEF)
We have received a gold rating – the best award possible – in the new Teaching Excellence Framework (TEF).
TEF assessed over 130 higher education institutions on the quality of their teaching, and looked at measures such as student satisfaction, student retention rates and graduate employment levels.
---
We're among the best in Europe for engagement
Coventry University is now ranked among the top 20 European universities for the way it engages with its students and for the learning environment it provides, according to the Times Higher Education.
The Europe Teaching Ranking 2019 is based on feedback from students – and on global academic reputation and quality of the university's teaching and learning environment.
This is the second year of THE's pioneering Europe Teaching Ranking, with university's assessed against four main areas: resources, engagement, outcomes and environment. Coventry University has also moved up from the overall top 100 into the top 75 universities in Europe in the same table.
1st
Coventry University is ranked first in the Midlands amongst Modern Universities - The Guardian University Guide 2021
QS Stars - 5 Stars rating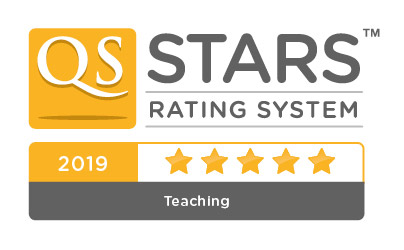 Our QS Stars rating
The QS Stars rating system assesses universities' performance against a set of standards rather than against each other. We have an overall QS Stars rating of 5 stars, and we score the top mark of 5 stars in the following categories:
Teaching
Employability
Facilities
Internationalisation
Inclusiveness
Innovation
---
Guardian University Guide

Our Guardian University Guide ranking
We rank 13th in the UK in the Guardian University Guide 2019, and have held the position of top modern university for seven consecutive years since 2012.
Coventry is also in the guide's top 10 across a dozen subject areas including film production and photography (1st); economics (6th); mechanical engineering (7th); hospitality, event management and tourism (4th); and nursing and midwifery (7th).
The Guardian guide also ranks us:
6th overall in the UK for students being satisfied with feedback;
7th overall for students satisfied with teaching on their course;
7th for 'value-added score', which rates how well students are taught.
Complete University Guide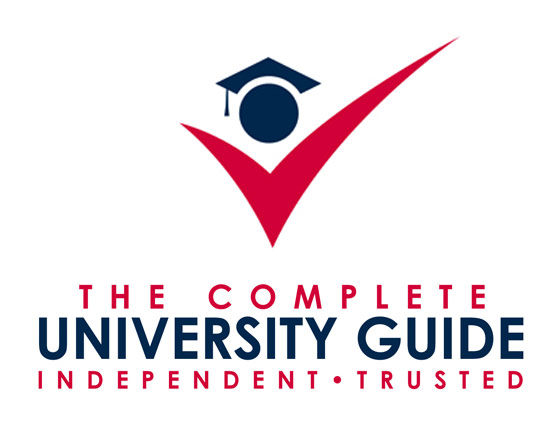 Our Complete University Guide ranking
Our courses have been rated as among the best in the country in the Complete University Guide 2020 league table, and we're ranked highest in the West Midlands for graduate prospects and third for student satisfaction.
Coventry University also made the top ten across five subject areas across the comparative tables. These include hospitality, leisure, recreation and tourism (7th); forensic science (8th); food science (7th); occupational therapy (10th); and physiotherapy (7th). The Complete University Guide ranks 129 universities by measuring student satisfaction, research quality and graduate prospects.