Coventry University nursing professor supporting UHCW to develop world-class research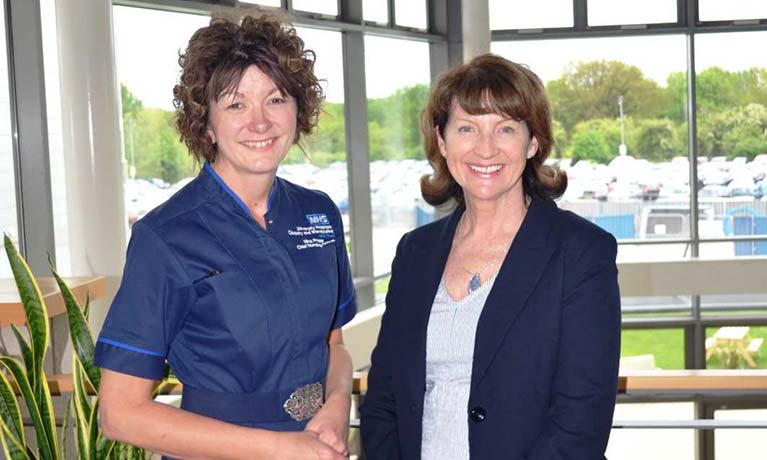 ---
Wednesday 30 May 2018
Press contact
---
A Coventry University professor is helping patients from across Coventry and Warwickshire to benefit from world-class research happening in their local hospitals.
Professor Jane Coad has been appointed to a new role at University Hospitals Coventry and Warwickshire (UHCW) NHS Trust as Clinical Professor in Nursing which is a joint post with Coventry University.
.
Professor Coad is a Professor in Children and Family Nursing and Executive Director of a large research centre within the Faculty of Health and Life Sciences at Coventry University. She will continue in these roles while working two days a week in her new strategic leadership post at UHCW NHS Trust.
UHCW NHS Trust is involved in a number of world-leading research programmes, including trials looking at the causes of recurrent miscarriage and diabetes, and treatments for conditions such as cancer and stroke.
Professor Coad has a strong background in both art and nursing and undertakes a number of research projects. Predominantly, her research is focused on children and families with long-term, complex and palliative care needs within acute, community and public health settings both in the UK and internationally.
Jane was awarded a Royal College of Nursing Fellowship in 2013 for lifetime research and leads on a number of local, national and international groups.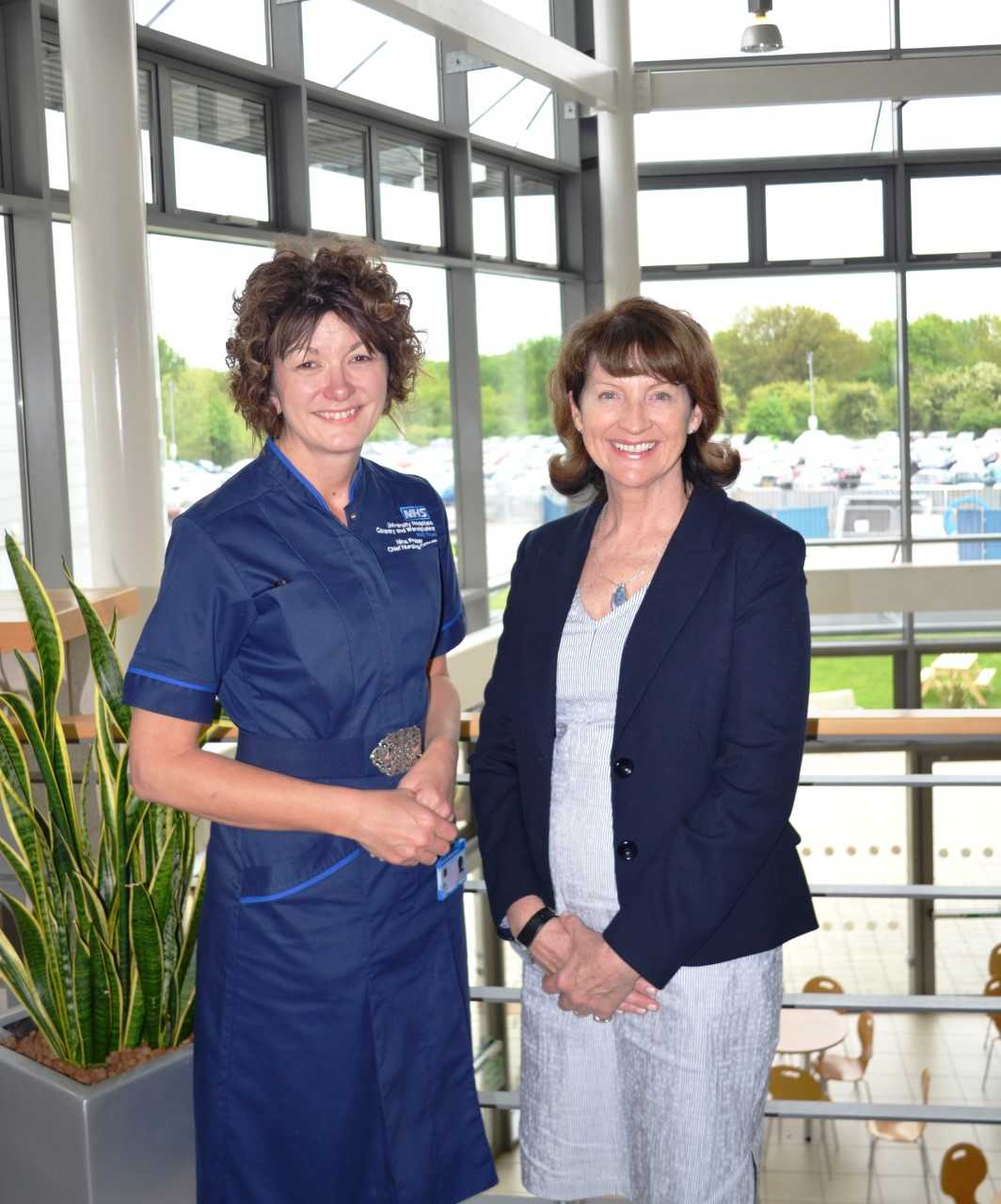 Together with UHCW NHS Trust, Jane developed and now leads the Trust's INCA (Interdisciplinary Non-medical Clinical Academic) Programme, supporting staff to develop research projects to improve patient care. UHCW NHS Trust and Coventry University already support a number of joint academic posts in midwifery, cardiac rehabilitation and medical physics.
I am delighted to start this new clinical research professor post at UHCW NHS Trust, and support its nurses, midwives, clinical health scientists and allied health professionals.

For me what is really exciting is that it adds to the partnership relationship of Coventry University and UHCW NHS Trust and I am sure will bring lots of possibilities for developing interdisciplinary clinical research.

Professor Jane Coad, Associate Dean for Research, Faculty of Health & Life Sciences
Taking part in research improves the care we provide to patients we are currently caring for, as well as improving our understanding of different diseases and treatments.

As part of our World Class ambitions, we want to attract the best researchers to conduct research that will improve the lives of our patients. Jane has always been supportive of Nurses, Midwives and Allied Health Professionals developing their own research. This new role will provide Jane with dedicated time to further develop research within our hospitals.

Nina Fraser, Chief Nursing Officer at UHCW NHS Trust