Coventry University's Centre for Dance Research is recognised for its world-leading research environment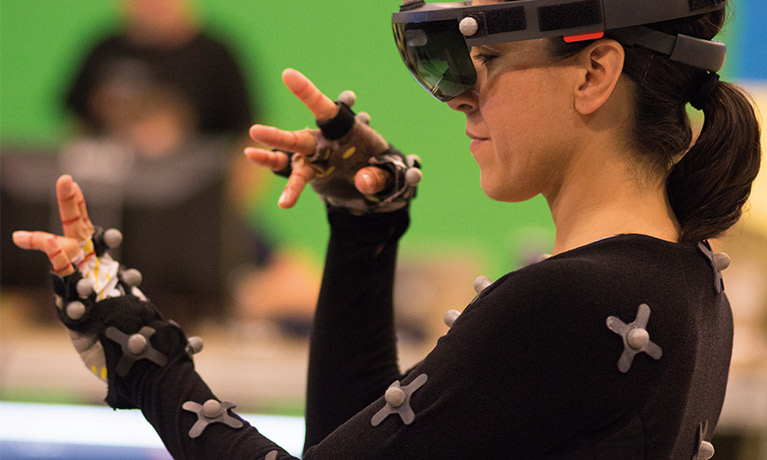 ---
Friday 08 July 2022
Press contact
---
The Centre for Dance Research (C-DaRE) has received high ranking in the Research Excellence Framework (REF) 2021, a periodic assessment of research in UK higher education institutions. The REF distributes around £2 billion worth of public funding annually to support research in universities.
C-DaRE formed most of the submission for the Music, Drama, Dance, Performing Arts, Film and Screen Studies Unit of Assessment (UoA33). 100% of their submission for the assessment of their environment was classed as world leading (four star).
Overall, the university's submission was placed 20th for its research power, placing it in the top 25% of all UK universities submitting to UoA33. This accolade is the result of the dedication of the researchers in C-DaRE and the centre's continuing commitment to world-leading research that aims to make a positive difference to communities in the region, nationally and internationally.
Two thirds of the research assessed was deemed as world leading (4 star) for its impact and included Professor Sarah Whatley and Dr Rosamaria Cisneros' work on methods for effectively archiving, reusing, and sharing dance practices. Their work has resulted in the creation of various digital applications for dance practitioners, future professionals, and other experts to share and explore content as well as to create and use data about dance.
Dr Karen Wood, Whatley and Cisneros also worked on the capture of dance as intangible cultural heritage, particularly Flamenco and Greek folk dance. This research reached across Europe to understand how heritage like dance can be preserved digitally and how audiences interact with these elements of culture in order to develop novel tools that are sympathetic to the needs of their communities.
We are delighted to have recognition for our research, of which 69% is judged to be world leading or internationally excellent. We are particularly thrilled with our top ranking in UoA33 for our research environment, which reflects the size and productivity of our research centre and was classed as world leading (4 star). This outcome reflects a huge team effort as well as a deep commitment from the University to invest in dance research.

Professor Sarah Whatley, Director of the Centre for Dance Research
Finding out more about C-DaRE and their research degree opportunities.