Coventry University and Motability launch innovative research studentship in accessible transport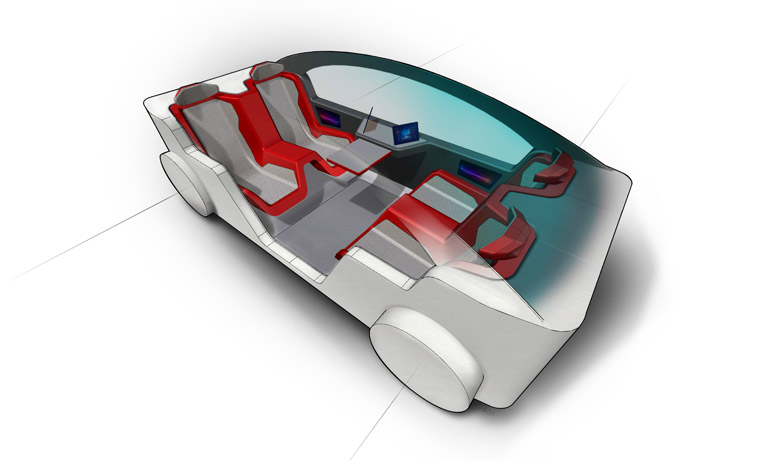 Student news / Research news
---
Thursday 27 May 2021
Press contact
---
Coventry University has collaborated with national disability charity Motability to recruit and sponsor a number of doctoral candidates to undertake research into accessible transport at the university's National Transport Design Centre (NTDC).
The collaboration combines Coventry University's strong tradition of design transport teaching and Motability's objective to support and develop innovative solutions to meet the evolving transportation needs of people with disabilities.
Successful candidates will conduct significant and original research at the university's world class facilities in the design of vehicles and associated infrastructures, including emerging technologies and future transport solutions that are still waiting to be defined.
Research has shown poor transport design to cause reduced economic opportunities, social exclusion, a reduced quality of life, and other negative impacts for disabled people, who often lack a voice in key planning and decision making processes.
The fully funded studentships aim to address this lack of voice by giving disabled people, and those who have direct and frequent interactions with them, the opportunity to train in the specialised area of transport design accessibility research, so they can in future bring both technical knowledge coupled with a lived experience to future transport policy and practice.
The doctoral candidates will be supervised by Professor Paul Herriotts and Professor Stewart Birrell from the NTDC, which sits in the university's Institute for Future Transport and Cities.
We are delighted to work with Motability on this unique and exciting scheme, and to extend this opportunity to candidates who wish to undertake innovative research with us with the aim of making transport more accessible. Coupled with their personal experiences of disability, this will equip them to be advocates for positive change.

Paul Herriotts, Professor of Transport Design, NTDC, Coventry University
When the next generation of electric vehicles or shared urban spaces are designed, Motability wants people with lived experience of disability to be in the room. Through our extensive research, we know that disabled people face challenges when using public and private transport, so it's vital that their voices are heard and their needs are met by transport designers in the future. This innovation pilot with Coventry University is one of the ways we aim to work towards that long-term goal.

Rachael Badger, Director of Performance and Engagement at Motability
To find out more, visit the Coventry University website.