Course flexibility is key to balancing nursing education with personal life, say blended learning students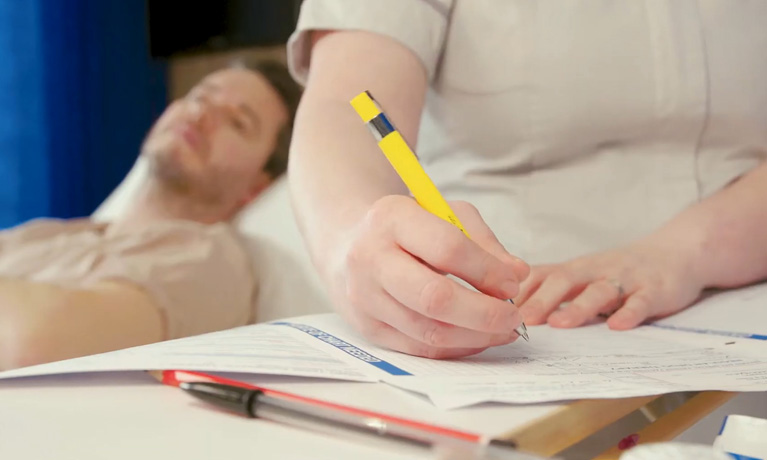 University news / Student news
---
Monday 17 May 2021
Press contact
---
Students enrolled on Coventry University's new blended learning nursing programme say its flexibility has enabled them to pursue careers in the NHS despite having to juggle family commitments.
With the NHS facing a reported shortage of around 50,000 nurses at the start of 2021, the unique new courses are specifically designed to enable people to balance academic learning, work experience and personal commitments, removing barriers that stop people either getting into or furthering their careers in nursing.
The university's new blended learning nursing degrees for undergraduate and postgraduate students launched in January this year, and students in the first cohort of the Master's course say they've been delighted with its content and versatility.
95% of the academic learning on the new programmes is being delivered online, maximising the flexibility of studies and giving mature students and others with significant personal commitments the opportunity to further their studies and career prospects within the nursing field.
When I heard about this programme my son was only eight months old and I didn't want to go straight back into my previous career as a carer in the community. My course is offering me the opportunity to further my career within healthcare whilst also giving me the time and flexibility to look after my son.

The staff at the university are excellent and they really know their stuff. I actually feel quite honoured that I get to work with and learn from previous nurses and staff who have held such a wide variety and depth of roles within nursing and healthcare.

Pui Yu, MSc Adult Nursing Blended Learning student
The new courses are enhanced by a combination of state-of-the-art facilities on campus, a standalone 5G network boosting simulations and the use of technology, and a wide range of healthcare-focused knowledge and expertise among both staff and students across the university's Faculty of Health and Life Sciences.
I'm really enjoying the course so far, I've loved everything about it. We've covered an awful lot already and it's been great to have the opportunity to learn some new skills and meet like-minded people.

The course is so flexible, which works really well for me as it allows me to balance my studies with my family and other commitments. I'd really recommend this course to anyone looking for a flexible route into nursing and I'm excited to continue with the programme.

Lindsey Ramus, MSc Adult Nursing Blended Learning student
Find out more about the undergraduate and postgraduate Adult Nursing Blended Learning programmes at Coventry University, with applications currently open for September 2021 and January 2022 intakes.