Coventry University in drive to recruit more men into nursing and other health careers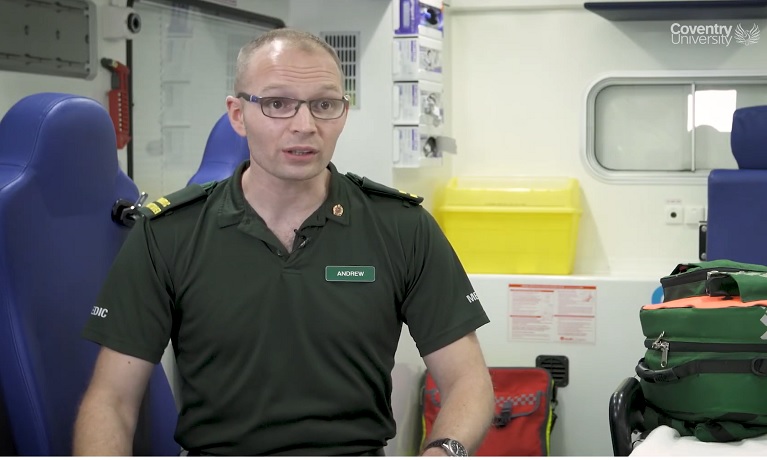 ---
Tuesday 25 August 2020
Press contact
---
Coventry University is encouraging more men into healthcare professions to bridge the gender gap and remove stereotypes around roles in healthcare under a partnership project with the Office for Students and the NHS.
The HealthPro project is funded by the Office for Students and aims to combat the struggle that healthcare organisations and providers traditionally face when trying to recruit men into nursing and allied health professions.
The university is delivering the project in partnership with NHS trusts and is especially keen to hear from men over the age of 21 who possess transferrable skills and want to switch career.
A range of novel approaches such as new digital and gamification resources are being developed to drive engagement with a demographic that is notoriously underrepresented in the field of nursing.
To encourage new applicants, the HealthPro team has pulled together the stories of some men who have already made the switch to a new nursing and allied health career.
One of them is Andrew Proctor, a Paramedic with West Midlands Ambulance Service who was previously working in a bomb disposal unit in the British Army.
My previous role in life was in the military. I was in the Royal Engineers Explosive Ordnance Disposal. The skills I have learned in that field I have been able to emigrate directly across to my new role. It gave me a good, solid foundation to going into healthcare. At one point I was in Afghanistan working with Estonians and the Danish as part of a small team, and I think that direct team work, being able to organise efficiently, proactively, assess problems and help others, has provided me with invaluable skills that directly transfer across.
Watch students' video testimonials on our YouTube channel.
HealthPro aims to help overcome the gendered stereotypes associated with entering nursing and allied health professional careers. The Office for Students has commissioned this project as a key strategic priority to provide future healthcare staff by assisting males in making successful career changes into rewarding professions. We welcome the opportunity to support the local economy and our health community by working alongside Health Education England (HEE) and other stakeholders across the Coventry and Warwickshire Partnership.