Coventry University is getting ready for Coventry City of Culture 2021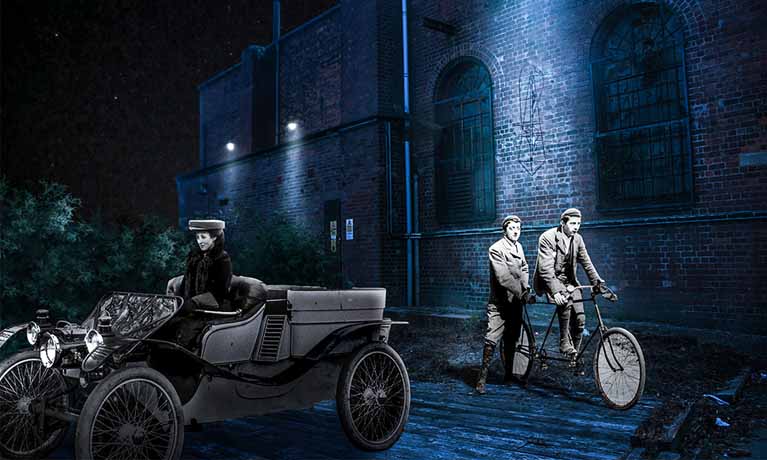 Research news / City of Culture 2021
---
Monday 21 September 2020
Press contact
---
Coventry's year as City of Culture is one of the most eagerly anticipated events in the region.
At the start of the summer, Coventry City of Culture Trust announced the year of festivities would be delayed due to the COVID-19 pandemic, and it will now begin in May 2021.
Excited to be a part of the year-long celebration of culture and arts, Coventry University has revamped its dedicated City of Culture 2021 webpages so visitors can see all the university's initiatives in one place.
From seed funding opportunities, to projects, to events sharing information and history, Coventry University staff and students are committed to celebrating the rich culture and diversity that is embedded within the university.
Some of the projects – such as Present-ing the Past by Alice Cobert from the Faculty of Arts and Humanities - focus on the legacy of Coventry's industrial heritage. Others look at the legacy of dance in the city (Dancing Bodies in Coventry led by Rosemary Cisneros, Centre for Dance Research), while Transmission, from Dr Phillip Gould of the Faculty of Health and Life Sciences, aims to provide an insight into the spread of infection through a mixture of lectures, practical demonstrations and audience interaction.
Located at the heart of Coventry since 1843, Coventry University houses a rich and diverse community of staff and students who are delighted that the institution is one of the main partners of City of Culture 2021. Find out more about Coventry University's plans for City of Culture 2021.
Since winning the bid in 2017, staff and students have been working with our communities to support and enhance the city's great year in 2021. We hope you enjoy looking at what we have been doing so far - and watch this space for more as the clock ticks down to 2021!
Coventry University has been at the heart of the city's UK City of Culture journey since the very beginning. Our goal has always been to ensure the lasting impact of our of year in the spotlight, demonstrating to all that Coventry is a city of outstanding creativity and innovation. This new website will show you how we have used this journey as an opportunity to make Coventry a better place to live, work and study. In so many ways this journey is only just beginning and Coventry University has an important and central role to play in the cultural and creative future of the city.