Stuart Weinstein
Professor of Practice Informed Legal Education
Coventry Law School
Faculty of Business and Law
Twitter: @WeinsteinStuart
LinkedIn Profile
Email: ab6197@coventry.ac.uk
Biography
Professor Stuart Weinstein is an internationally recognised thought leader on legal risk management, governance and compliance and an expert on the impact of regulation on wholesale operations in the banking industry with an emphasis on post-trade settlement and custody industry, the role of central securities depositories and international central securities depositories in the intermediated securities chain, financial crime compliance (FCC) and transparency and the impact of regulatory reform on the global derivatives industry.
A practising solicitor and an attorney licensed in California, District of Columbia and New York, Professor Weinstein advises SWIFT, banks, regulatory bodies and trade associations on variety of financial services regulatory issues including conduct risk, market abuse and FCC.
Professor Weinstein was Head of Coventry Law School from September 2013 to December 2015 and now he focuses research, PhD supervision and commercial engagement.
Professor Weinstein practised as a lawyer in New York, California and served as General Counsel to the Daewoo Group of Companies in both Seoul and Los Angeles.
Qualifications
Bachelor of Arts (Honors) Williams College 1984;
Juris Doctor Columbia University in the City of New York 1988;
Master of Business Administration with Commendation University of Hertfordshire 2008
Professional Licences and Certifications
2002-present, Solicitor, Senior Courts of England and Wales
1992-present, Attorney-at-Law, California
1991-present, District of Columbia, Inactive, non-practising status
1989-present, Attorney, Appellate Division, First Judicial Department, NY
Research
Selected Outputs
"Legal Risk Management, Governance and Compliance: Interdisciplinary Case Studies from Leading Experts" (with C. Wild), Globe Law and Business, 2016. ISBN: 9781909416512.
CILEX Law School, The Practice of Company and Partnership Law, Edited by Professor Stuart Weinstein, 2016, 524 pages, (ISBN 978-1-84256-911-5).
"Smith & Keenan's Company Law, 17th ed." (with C. Wild), Pearson Education Limited 2016 (ISBN 9781292088556).
"Smith & Keenan's English Law – Text and Cases, 17th edition" (with C. Wild), Pearson Education Limited 2013) (ISBN: 9781408295274).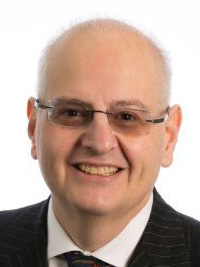 Teaching
LLM Oil Gas Energy – Legal Risk
MBA Cybersecurity – Cyber and Digital Law
SWUPL LLB – Introduction to US Legal System and Securities Law
LLM Dissertation Supervision
PhD Supervision
Areas of expertise
Commercial Law
Financial Services and Banking Operations
Intellectual Property Law
Cybersecurity
Compliance and Regulation
Corporate Governance