Dr. Reiko Shindo
Lecturer in International Relations
School of Humanities
Faculty of Arts and Humanities

Email: reiko.shindo@coventry.ac.uk
Room: George Eliot 112
Academia.edu Profile
Biography
I am a Lecturer in International Relations at Coventry University. Before coming to Coventry, I was a teaching fellow at the Department of Politics and International Studies at the University of Warwick (2015-2016) and an assistant professor in the Graduate Program on Human Security at the University of Tokyo (2013-2015). I obtained my PhD in International Politics from Aberystwyth University in 2013. My PhD research was funded by the E.H. Carr Scholarship and Overseas Research Student Award. In 2011, I worked as a programme advisor at the Secretariat of the International Peace Cooperation Headquarters, the Government of Japan.
My research cuts across the fields of migration, citizenship, and security studies. Most of my work derives from a general interest in citizenship and community. In particular, I examine how the ambiguous boundaries of citizenship are transforming conventional meanings of politics and the space of political community. My research has developed around the following three areas: (1) irregular migrant activism; (2) mobility and natural disasters (in particular, the Fukushima nuclear crisis); (3) foreign fighters and the idea of community. I have been committed to interdisciplinary research by drawing on works mainly from citizenship studies, migration studies, border studies, and critical International Relations.
Qualifications
Ph.D. International Politics, Aberystwyth University
M.A. University of Tokyo (Japan)
M.A. York University (Canada)
B.A. Tsuda College (Japan)
Research interests
(1) Mobility and the political community
This research project has been guided by the question of how migrants engage in the reshaping of political community. It specifically focuses on the legal and linguistic aspects of their involvement in politics. My research articles examined the mismatch between migrants' legal statuses and their actual mobility patterns (2012a, 2014, 2015b) and developed new models for thinking of community through the concept of political society (2009), and through translation space (2012b).
(2) Natural disasters and recreation of community
Prompted by the Fukushima nuclear disaster, caused by an earthquake and tsunami in northern Japan in March 2011, I have developed this research to examine how people move in response to nuclear accidents and how such movement challenges the pre-disaster spatial framework. I have examined these questions in relation to the notion of 'home' (2015a) and security.
(3) Rethinking citizenship and the nation-state model
The aim of this project is to rethink the relationship between citizenship and allegiance and question the widely-held belief that allegiance to one specific political community is the basis of citizenship. The project is in the initial stage and will be further pursued with a particular focus on foreign fighters joining conflicts in other countries. I am interested in examining what it means for foreign fighters to belong to the state and what it means to have a citizenship status in the contemporary context.
Recent outputs and publications
Ní Mhurchú, A., and Shindo, R. (2016) Critical Imaginations in International Relations. Oxon: Routledge.
Ní Mhurchú, A., and Shindo, R. (2016) 'Introduction'. In Critical Imaginations in International Relations. Ed. by Ní Mhurchú, A., and Shindo, R. Oxon: Routledge, 1-10.
Shindo, R. (2016) 'Resistance'. In Critical Imaginations in International Relations. Ed. by Ní Mhurchú, A., and Shindo, R. Oxon: Routledge, 166-182.
Shindo, R. (2015) 'Enacting Citizenship in a Post-Disaster Situation: The Response to the 2011 Great East Japan Earthquake'. Citizenship Studies 19 (1), 16-34.
Shindo, R. (2015) 'Pretended Citizenship: Resistance within the Il/legal Boundary'. Protosociology 32, 83-105.
Shindo, R. (2014) 'The Category Mismatch and Struggles over Citizenship in Japan'. In Routledge Handbook of Global Citizenship Studies. Ed. by Isin, E., and Nyers, P. Oxon: Routledge, 376-387.
Shindo, R. (2012) 'The Hidden Effect of Return Diaspora to Post-conflict Countries: The Case of Policy and Temporary Return to Rwanda'. Third World Quarterly 33 (9), 1685-1702.
Shindo, R. (2012) 'Rethinking Community and Citizenship: Translation Space as a Departure from Political Community'. International Political Sociology 6 (2), 149-164. [Reprinted in 2013, the International Political Sociology Virtual Issue (on-line) 'Territories, Spaces, Geographies'.]
Shindo, R. (2011) 'The Diaspora Return Programme in Post-conflict Rwanda'. The Collection of Essays on International Peace Cooperation 2, 1-29.
Shindo, R. (2011) 'Nanmin to Kokka no Kankei ni Kansuru Kousatsu: Nihon ni Iru Nanmin no Manazashi kara' [Relationship between Refugees and the State: The Case of Refugees in Japan]. The Collection of Essays on International Peace Cooperation 2, 30-52.
Shindo, R. (2009) 'Struggle for Citizenship: Interaction between Civil Society and Political Society at a Kurd Refugee Protest in Tokyo', Citizenship Studies 13 (3), 219-237.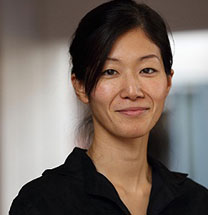 Teaching modules
Applied International Relations Theory (M871SS - Module Leader)
Dissertation in the Humanities and Social Science (M20ISS)
Research Methods in the Humanities and Social Science (M21ISS)
Threats to Global Security (M24ISS - Module Leader)
Trafficking in Human Beings (M36ISS)
Global Inequality and Development (2861SS - Module Leader)