Residence Life
Please note the information on this page is subject to Covid-19 conditions and events hosted by the ResLife programme may change depending on the latest government guidance.
What is the Residence Life programme at FutureLets?
By choosing to live at Coventry University accommodation, you will be part of a very supportive community that welcomes all. The ResLife team are here to help you have the best student experience possible and inspire you to make the most of your time here at Coventry University. ResLife offers a wide range of activities, events, sports, fundraising, life-skills sessions and information and awareness campaigns for you. Every week there are loads of opportunities to get involved such as trips and activities including cooking, karaoke, move nights and cultural celebrations.

We strive to produce a fun, encouraging and action-packed programme which will enhance your university experience during your time in student halls. As we have many links to the wider university such as the Students Union and Sport Active, we are able to provide partnership events which you do not want to miss.
What does the ResLife programme include?

Monthly day trips to exciting, educational and cultural places - everything from shopping trips to Bicester village to day trips to York
Themed events celebrating all holidays, religions and cultures
We also arrange a variety of events in halls too, from cooking classes to film nights, karaoke and more
Discounted transport to all events outside of Coventry
Discounted tickets for key events such as Theme Parks, Heritage site visits and many other social events in the calendar

There are four pillars of ResLife

Social
Our Resident Assistants help organise a wide range of inclusive social activities, not only to bring the halls together but to ensure you have a great halls experience. Some of the ResLife events include FIFA tournaments, arts and crafts and open mic nights. There are themed events such as Easter egg Hunts, Chinese New Year and Valentine's Day Blind Date, right through to cooking activities such as 'Come Dine With Me'.


Health and Wellbeing
We understand you might experience feelings of being homesick, anxiousness, or stress. How you feel and think is important to us. We support health and wellbeing all year round, especially over exam periods and the first few weeks of your university life. Our ResLife team of current students can be great people to speak to when you need support.

Skills
Adjusting to university can be tough, ResLife are here to help guide and support you into independent living. Our team helps you have a smooth transition into university life and then go on to live independently. On arrival our focus aim is to prepare for your arrival to your new accommodation to give you the best start possible. This could include anything from learning how to cook, through to how to write a CV and interview tips.

Community
ResLife will offer opportunities for students to engage in their local community and become active members of their community through campaigns, fundraising and volunteering. Participating in community events not only makes a difference to the people being supported but also makes a difference to every student's career prospects.

What are the benefits of the ResLife programme?

Supporting health and wellbeing all year round but specifically over exam period and first few weeks of university life
Helping residents live, learn and grow
Building a community
Improving student experience
Weekly events, email updates and opportunities to meet new people

Who runs the ResLife programme?

The ResLife programme is managed and overseen by Chloe, Anita and Megan. They're supported by a team of Resident Assistants who live in the halls and help to manage the events and provide support to the students.

What are we looking for in a Resident Assistant?

Residence Life Assistants support with the delivery of Residence Life Events and Activities programme, which supports the enhancement of the student living experience within the residences, building a sense of community and belonging amongst the student residents, through overseeing, organising and engaging residents in a comprehensive inclusive programme of events and activities across a range of the FutureLets accommodation portfolio.

The role requires Residence Life Assistants to deliver a varied schedule of scale events throughout the academic calendar year to include, welcome, arrivals, departures, Christmas etc. In addition, smaller regular events such as social events, quiz nights, competitions, movie nights, and televised sports events so that students feel engaged and supported throughout their time at the University.

Residence Life Assistants will require to be educated to A level as a minimum, or have equivalent experience; have an understanding of contemporary youth-culture; and be a confident and excellent communicator, able to positively influence the behaviours of young adults; be committed to equality and diversity; understand the use by students of social networking; and find the correct balance between being approachable and friendly whilst being able to be assertive and set boundaries for behaviour as required. Computer literacy is required. There will be regular evening and weekend working required as part of this role.

When we are recruiting for these positions, they will be advertised on the Coventry University recruitment website.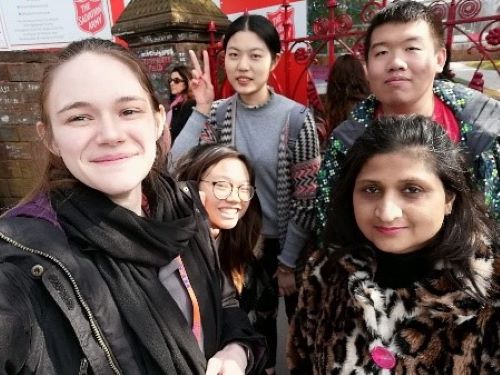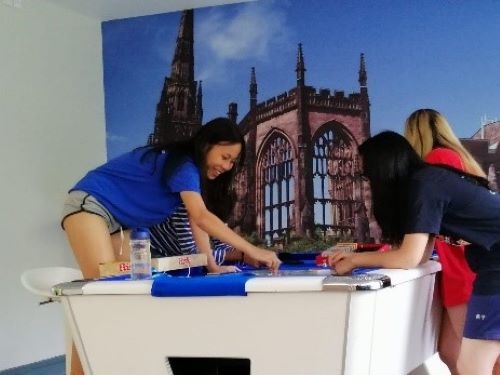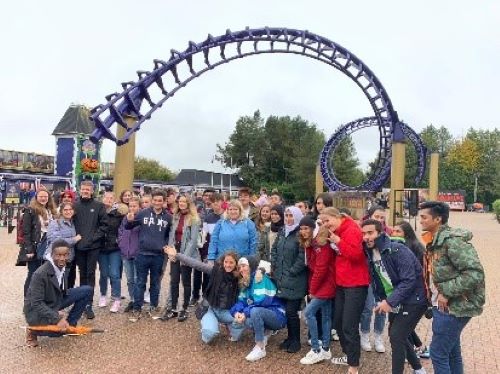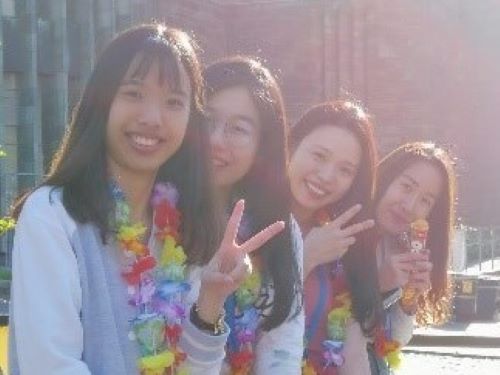 ---
Contact the Residence Life team to discover more about the ResLife programme and how it can enhance your time at university.
Telephone: +44 (0)24 76 158 158
Email: ResLife@futurelets.co.uk
Get in touch
On our social media channels:
---
For information on private lettings, please visit our dedicated website

Images are intended to be representative only. Neither Coventry University nor FutureLets guarantee that the layout or style of any accommodation offered to you will be the same as that depicted. Neither Coventry University nor FutureLets guarantee that any accommodation offered to you will come with any particular contents, furniture or facilities other than those expressly stated as being available in each property as set out on the Coventry University website.