Course Code
UCAS Code: N300
International Code: FBLU036
Location
Coventry University (Coventry)
Study mode
Full-time
Part-time
Sandwich
Duration
3 years full-time
4 years full-time with study abroad / professional placement
Start date
September 2022
---
Course overview
Study level: Undergraduate
Gain essential knowledge and professional skills to succeed in the highly competitive and dynamic world of finance. 
The world of finance moves fast and skills in analysis, problem-solving and financial management are highly sought after in the finance sector and beyond. The nature and relevance of finance to all organisations, coupled with transferrable skills such as creative problem solving and critical evaluation, are useful in a wide range of decision-making roles.
Our professionally recognised degree develops specialist financial knowledge and professional skills required by business and finance sector employers, bridging the gap between finance theory and practice.  
Gain an understanding of financial decision-making, risk management and the behaviour of financial markets.  
Explore the governance of global enterprises and how finance shapes leadership, strategy and planning. 
Learn essential numeracy skills and analysis for financial reporting, forecasting and modelling. 

Global Ready
An international outlook, with global opportunities

Teaching excellence
Taught by lecturers who are experts in their field

Employability
Career ready graduates, with the skills to succeed
Why you should study this course
The Finance course offers an insight into the world of finance. By studying this course you will have the opportunity to:
Develop practical skills in our Bloomberg Trading Floor4
Develop your skills in our Trading Floor, featuring 42 dual screen Bloomberg terminals. You'll also have the opportunity to gain the Bloomberg Market Concepts Certificate, on successful completion of a short course (subject to availability).
Benefit from industry insight
Teaching benefits from research and insight from corporate partners, including the regulatory bodies and leading consultancies such as Bloomberg and Fitch Connect.
Gain CFA accreditation and CII exemptions1
Study on a course with professional accreditation from Chartered Financial Analyst (CFA) Society of the UK, and gain exemptions from some Chartered Insurance Institute (CII) examinations, upon successful completion of this course.Please refer to the Accreditation section for further information.
Gain real-world exposure
Prepare for a future career in finance with a work placement2. Past students have undertaken placements at Lloyds Banking Group; Mattioli Woods (Pensions and Wealth Management); HM Treasury; Allianz Indonesia; PwC; The Boots Company; Peugeot Citroen and Jaguar Land Rover.
Access our Sigma Maths and Stats Support Centre
Access maths and statistics support through drop-in sessions with experienced tutors.
Accredited by:

Chartered Financial Analyst Society UK
This course is recognised by the Chartered Financial Analyst Society of the UK for the 2022/2023 intake, recognising the significant alignment between the course content and the Investment Management Certificate.
---

Chartered Insurance Institute (CII)
This course is recognised by the Chartered Insurance Institute (CII) for the 2022/23 intake. CII recognition allows students to gain certain exemptions from some professional examinations, upon successful completion of this course (subject to application, availability, meeting applicable visa requirements and additional fees may apply). 
---
Memberships
Chartered Association of Business Schools (CABS)
Coventry Business School is currently an active member of the Chartered Association of Business Schools, which has a membership of over 120 business schools and higher education providers and supports its members in maintaining world-class standards of teaching and research. 
European Foundation for Management Development (EFMD)
Coventry Business School is currently an active member of the European Foundation for Management Development, a global membership organisation dedicated to management development, covering over 900 members across 90 countries. 
Coventry Business School is recognised by the above memberships for the 2022/23 intake
Studying the finance degree has given me a great foundational understanding of the type of work that is done in different areas of the financial services industry, this has allowed me to learn what type of career path I want to go down. During my time here I have also studied various professional certifications and had multiple internships and work experiences. The combination of studying, networking and Internships I feel have given me the necessary skills to succeed in my chosen field.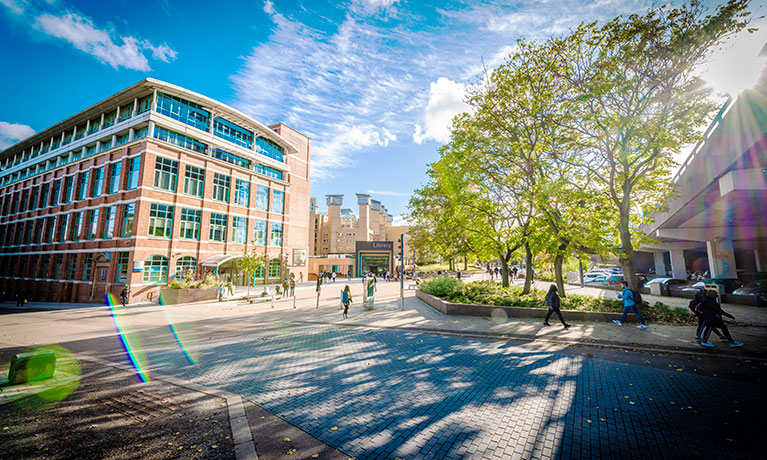 ---
What you'll study
Our main study themes are: 
Investments: Covers relevant finance and investment concepts. Our aim is for you to learn about the function of capital markets, the trade-off between risk and return, how to price financial assets, how to combine different risky investments into a portfolio and the importance of the way a firm finances its operations.  
Economics and business: Our aim is for you to learn how businesses operate within the external environment and the impact on finance of things like competition or overseas tax legislation on profit and loss.  
Accounting and finance fundamentals: Our aim is for you to learn the basic principles, rationale and methods used in analysing, recoding, planning and managing accounts or finances.  
Statistical analysis and quantitative methods: Our aim is for you to learn essential numeracy skills and analysis for financial reporting, forecasting and modelling, for example, evaluating how much debt a company can afford or the optimum percentage sales growth.
We regularly review our course content, to make it relevant and current for the benefit of our students. For these reasons, course modules may be updated.
---
How you'll learn
Combining theory and practice, our course is designed to give you the opportunity to gain the practical skills and experience needed for your potential future career. Learning and teaching incorporates lectures, seminars, tutorials, presentations, projects, workshops, simulation and practical exercises.  
Draw on real-world case studies and use a range of innovative practical exercises, such as trade games. You may be tasked, for example, with advising a UK company with overseas subsidiaries to gain experience of international strategy and financial planning.
Access to one of largest academic trading floors in Europe, which incorporates analytical, news and data platforms to give you first-hand experience of these industry-standard tools. For example, previous students have used Bloomberg, Thomson Reuters Eikon, Thomson Reuters Datastream or Fitch Connect4
Explore a wide range of desirable professional skills, including team working; critical evaluation; self-directed learning; problem-solving; action planning and organising; written and oral communication; presentation; questioning and listening.
Attend guest lectures with speakers from industry who are invited to give talks on their experiences (subject to availability). In previous years these have included speakers from Barclays, Voyant and CISI.
This course can be offered on a part-time basis. Whilst we would like to give you all the information about our part-time offering here, it is tailored for each course each year depending on the number of part-time applicants. Therefore, the part-time teaching arrangements vary. Request further information about part-time study.
---
Teaching contact hours
We set out below the typical teaching contact hours that you will receive on this course. Teaching contact hours will vary in different semesters and years of study and may vary due to module selection. In addition to the contact hours below, we offer the opportunity to attend additional optional sessions, including sessions with the faculty's progress coaches, or to meet with staff during their advice and feedback hours.
Within your first and second year, you will have around 12 contact hours of teaching a week which includes:
Medium group teaching: seminars or workshops per week
Large group teaching: lectures each week
In your final year, if you are undertaking a project/dissertation, there is a greater emphasis placed on independent study and therefore total contact hours may be reduced. In addition, you will be expected to undertake a significant amount of self-directed studying and revision in your own time each week, which may include, for example, guided study using hand-outs or online activities.
The contact hours may be made up of a combination of face-to-face teaching, individual and group tutorials, and online classes and tutorials.
As an innovative and enterprising institution, the University may seek to utilise emerging technologies within the student experience. For all courses (whether on-campus, blended, or distance learning), the University may deliver certain contact hours and assessments via online technologies and methods.
---
Assessment
This course will be assessed using a variety of methods which will vary depending upon the module. Assessment methods include:
Formal examinations
Phase tests
Essays
Group work
Presentations.
The Coventry University Group assessment strategy ensures that our courses are fairly assessed and allows us to monitor student progression towards achieving the intended learning outcomes.
---
International experience opportunities
You will have the opportunity to gain an international experience. Coventry is a multicultural university, so our typically diverse student and staff body helps to facilitate a multicultural learning environment.
Coventry University aims to give you the global opportunities needed to become a truly global graduate, enhancing your employability on a global scale. Choose from language classes, studying or working abroad, international field trips, summer schools, leadership development or work experience2
In the past, our students have had the opportunity to visit universities in China and Malaysia to study alongside students, see how finance is taught internationally, appreciate the issues in different countries and broaden their perspectives.
Closer to home, you will have the opportunity to participate in European field trips2 as part of the annual Tax Week initiative or the annual Audit Week, both of which are conducted in collaboration with European universities, and see students work collaboratively on related projects.
Students on our finance courses learn through practical problem-solving exercises and real-world financial markets data. My teaching focuses on specialist areas within finance such as investment management, valuation and security analysis, with insights from over nine years of industry and research experience. 
---
Typical offer for 2022 entry.
| Requirement | What we're looking for |
| --- | --- |
| A level | BBB |
| GCSE | Minimum 5 GCSE's graded 9-4 / A* - C including English |
| BTEC | DDM |
| IB Diploma | 30 points |
We recognise a breadth of qualifications, speak to one of our advisers today to find out how we can help you.
Are you eligible for the Fair Access Scheme?
We believe every student should have the opportunity to dream big, reach their potential and succeed, regardless of their background.
Select your region to find detailed information about entry requirements:

You can view our full list of country specific entry requirements on our Entry requirements page.
If you do not have the typical entry requirements, you may want to consider studying this course with an International Foundation Year. Upon successful completion our International Foundation Year - Accounting and Finance will provide you with the knowledge and skills you need to progress onto this undergraduate degree.
Alternatively, visit our International hub for further advice and guidance on finding in-country agents and representatives, joining our in-country events and how to apply.
English language requirements
To be accepted for the programme students must possess 240 credits (120 ECTS) at level 4 and 5 obtained in a relevant subject area, covering either accounting or finance.
If you don't meet the English language requirements, you can achieve the level you need by successfully completing a pre-sessional English programme before you start your course.
For more information on our approved English language tests visit our English language requirements page.
---
Fees and funding
2022/23 Tuition fees
| Student | Full time | Part time |
| --- | --- | --- |
| UK | £9,250 per year | Not available |
| International | £15,300 per year | Not available |
For advice and guidance on tuition fees and student loans visit our Undergraduate Finance page and see The University's Tuition Fee and Refund Terms and Conditions.
We offer a range of International scholarships to students all over the world. For more information, visit our International Scholarships page.
Tuition fees cover the cost of your teaching, assessments, facilities and support services. There may be additional costs not covered by this fee such as accommodation and living costs, recommended reading books, stationery, printing and re-assessments should you need them. Find out what's included in your tuition costs.
---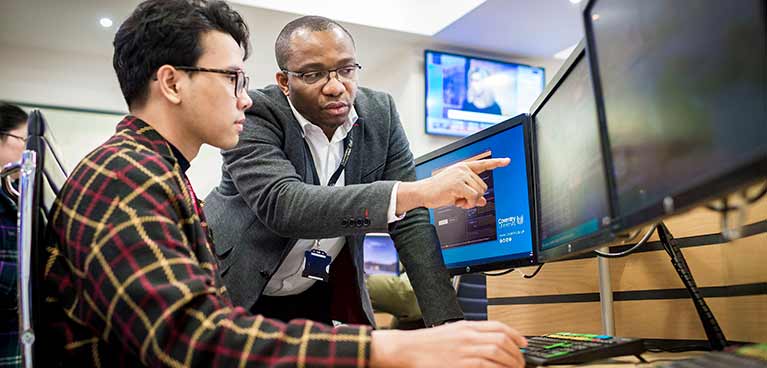 The Trading Floor is an invaluable facility which allows you to get hands-on with industry-standard software. Housing 42 dual-screen Bloomberg terminals, the facility can add a dynamic practical element to your course.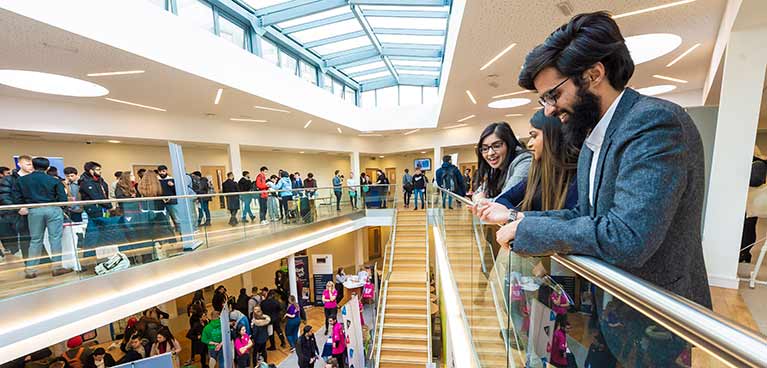 Employability is at the forefront of all our accounting and finance courses. Our dedicated Talent Team are also on hand to help. They can assist you in applying for work placements, graduate level jobs and offer skills development workshops, and also organise networking events to introduce you to potential employers and industry contacts.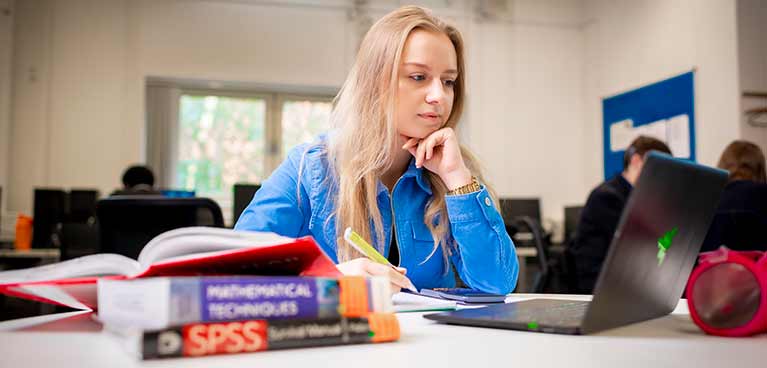 The Sigma Centre is housed in our Lanchester Library and offers maths and statistics support through drop-in sessions and bookable appointments. It is the ideal place to help you navigate any issues you might have while studying an accounting and finance degree.
---
Careers and opportunities
On successful completion of the course, you will have knowledge of:
Core functions of the international financial markets and the impact of finance on businesses and the economy.
Contemporary finance theories and empirical evidence and their relevance and application to practical problems.
The importance of statutory and regulatory financial legislation and their impact on corporate governance structures and the wider business and economic environment.
The skills required to undertake an appropriate depth of analysis from undertaking research appropriate to their area of specialisation with the context of finance.
The skills required to assess and apply finance models and critically evaluate relevant qualitative and quantitative data in the areas of finance.
On successful completion of the course, you will be able to:
Analyse and interpret financial data using appropriate statistical methods and present it informatively.
Communicate financial concepts, models and techniques in a clear and precise style through written and oral work.
Analyse and draw reasoned conclusions concerning structured and unstructured problems using information drawn from a range of financial sources.
Analyse and discuss contemporary issues in finance using appropriate financial principles.
Exhibit an understanding of research methodologies appropriate to undergraduate level study, formulate relevant finance orientated research questions and employ appropriate research methods.
Manipulate, treat, interpret and synthesise quantitative and qualitative data from a range of sources.
In addition to working directly in the financial sector, the transferable skills that finance graduates acquire are relevant to a very broad range of roles and sectors. This could include a diverse range of opportunities in business, management and leadership in manufacturing, transport, communications, consulting, charitable organisations and public services such as the National Health Service (NHS).
In addition, professional and employability skills modules are embedded into the course which aim to enhance your potential future success.
Coventry University is committed to preparing you for your potential future career options and giving you a competitive edge in the graduate job market. You will have the support of the faculty's dedicated Talent Team which has an extensive network of employers with a wide range of internship possibilities2.
The Talent Team will also support you (subject to availability) with workshops and guidance on the various aspects of the employment process such as preparing your CV, interview practice and mock assessment centres, as well as putting on frequent employer events, which should allow you to network with potential future employers offering graduate roles, internships and placements in the advertising and marketing sectors.
Where our graduates work
Our past graduates have progressed to careers across a wide spectrum of industry sectors, from banking, accounting and finance to manufacturing and sales. This includes positions with companies such as Barclays and Jaguar Land Rover.
Further study
Upon successful completion of our Finance BSc (Hons) course, you may wish to continue to further your studies at postgraduate level with our MSc Accounting and Financial Management or MSc Finance here at Coventry Business School. You can explore all of your options using our postgraduate course search tool. You may be entitled to an alumni discount on your fees if you decide to extend your time with us by progressing from undergraduate to postgraduate study.  
Please note that further study opportunities are subject to competitive application, availability, meeting any applicable visa requirements and additional costs may apply. 
During my time at Coventry University, I have developed personally and professionally. I have improved my confidence in networking and presenting and vastly improved my interpersonal skills. I have also developed my organisation skills and really developed a strong work ethic and ambition. One of the most important skills I have developed is my analytical skills, which is massively important when going down a career path in the investment industry.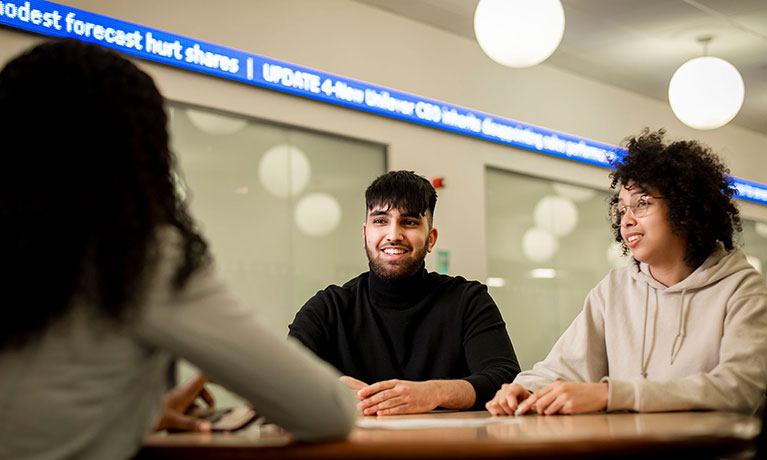 ---
How to apply
UK Students

Full-time students applying to start in September should apply for this course through UCAS. Part-time students should apply directly to the university. Read our application pages to find out your next steps to apply.

---

If you'd like further support or more information about your course get in touch with us today.

International Students

Full-time students applying to start in September should apply directly to the university. Read our application pages to find out your next steps to apply.

How to apply

For further support for international applicants applying for an undergraduate degree view our International hub.

You can also download our International guide which contains lots of useful information about our courses, accommodation and tips for travel.

---

Get in touch with us today for further advice and guidance.
You may also like
Coventry University (Coventry)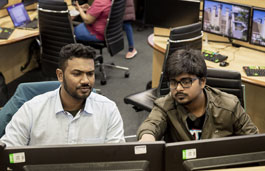 Accounting and Finance BSc (Hons)
Coventry University (Coventry)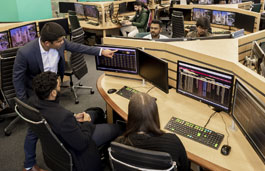 Business and Finance BSc (Hons)
Coventry University (Coventry)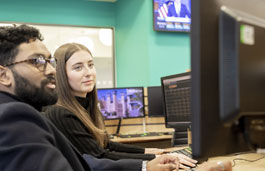 Finance and Investment BSc (Hons)
---
---
Disclaimer

Student Contract

By accepting your offer of a place and enrolling with us, a Student Contract will be formed between you and the university. A copy of the 2021/22 Contract can be found here. The Contract details your rights and the obligations you will be bound by during your time as a student and contains the obligations that the university will owe to you. You should read the Contract before you accept an offer of a place and before you enrol at the university.

Tuition fees

The tuition fee for the course that is stated on the course webpage and in the prospectus for the first year of study will apply. We will review our tuition fees each year. For UK and EU students, if Parliament permit an increase in tuition fees, we may increase fees for each subsequent year of study in line with any such changes. Note that any increase is expected to be in line with inflation. Following the UK's exit from the European Union, EU students should be aware that there may be a change to UK laws following the UK's exit, this may change their student status, their eligibility to study part time, and/or their eligibility for student finance. We will act in accordance with the UK's laws in force in relation to student tuition fees and finance from time to time.

For International students the tuition fee that is stated on the course webpage and in the prospectus for the first year of study will apply. We will review our tuition fees each year. For international students, we may increase fees for each subsequent year of study but such increases will be no more than 5% above inflation.

Accreditations

The majority of our courses have been formally recognised by professional bodies, which means the courses have been reviewed and tested to ensure they reach a set standard. In some instances, studying on an accredited course can give you additional benefits such as exemptions from professional exams (subject to availability, fees may apply). Accreditations, partnerships, exemptions and memberships shall be renewed in accordance with the relevant bodies' standard review process and subject to the university maintaining the same high standards of course delivery.

Facilities

Facilities mentioned on this page may not be relevant for every course. Due to the ongoing restrictions relating to COVID-19, some facilities (including some teaching and learning spaces) and some non-academic offerings (particularly in relation to international experiences), may vary from those advertised and may have reduced availability or restrictions on their use.

Placements and study abroad opportunities

Please note that we are unable to guarantee any placement or study abroad opportunities and that all such opportunities may be subject to additional costs (e.g. travel, visas and accommodation etc.), competitive application, availability and/or meeting any applicable visa requirements. To ensure that you fully understand the requirements in this regard, please contact the International Office for further details if you are an EU or International student.

Additional costs

This course may incur additional costs associated with any field trips, placements or work experience, study abroad opportunities or any other opportunity (whether required or optional), which could include (but is not limited to), equipment, materials, bench fees, studio or facilities hire, travel, accommodation and visas).