Agroecology, Water and Food Sovereignty MSc
Study level:

Postgraduate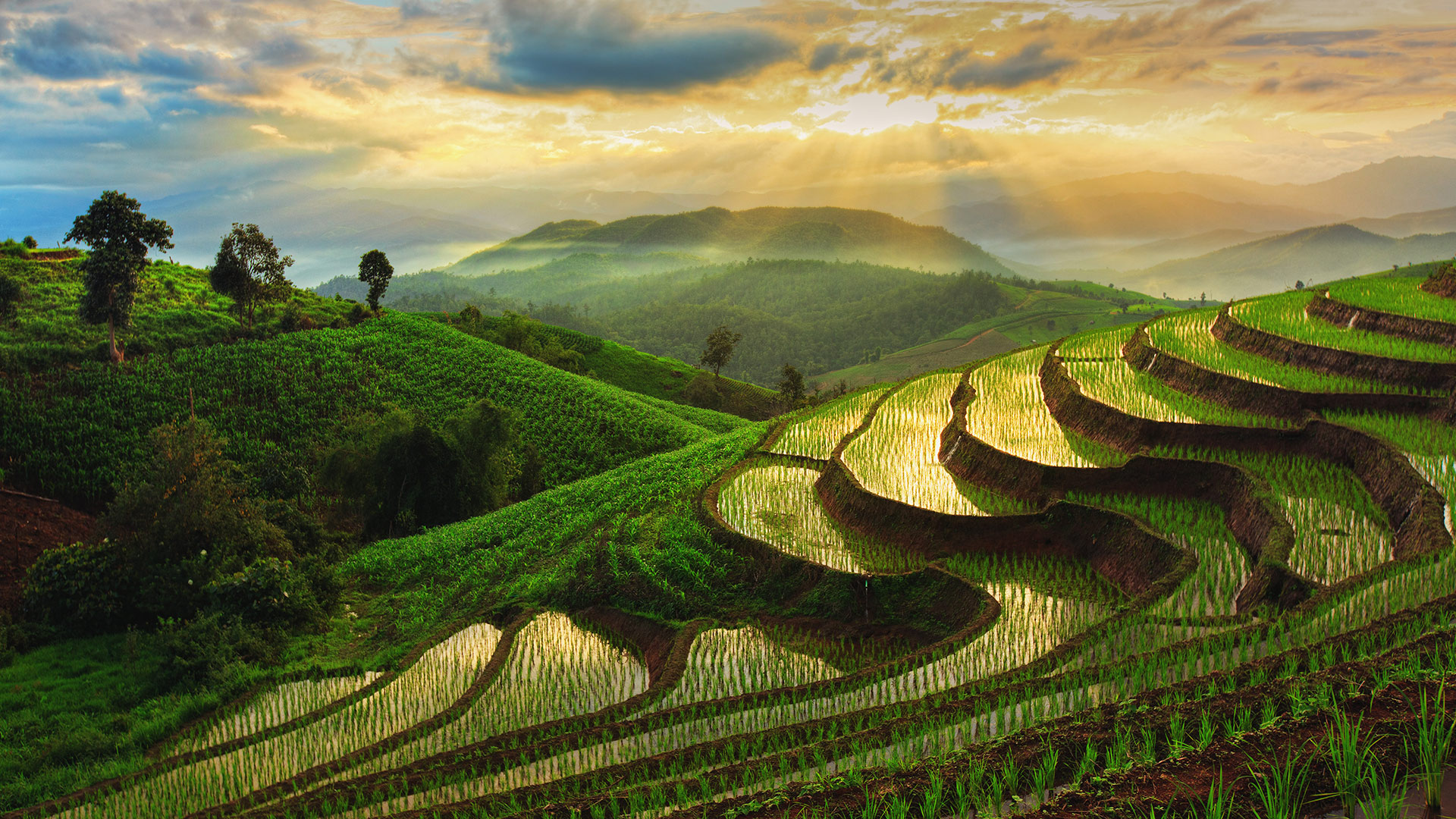 The MSc in Agroecology, Water and Food Sovereignty is a trans-disciplinary postgraduate degree addressing the fundamental challenge of securing ecologically sustainable and socially just food and agricultural systems.
Location
Coventry University (Coventry)
Study mode
Full-time
Part-time
Sandwich
Duration
1 year full-time
2 years part-time
2 years sandwich
Start date
September 2023
---
Course overview
With agroecology, food sovereignty, and other non-conventional food and farming approaches at its centre, this course aims to equip you with an in-depth understanding of some of the biggest issues confronting contemporary food and farming systems, and the solutions required for their remedying.
This course:
Covers a dynamic range of cross-cutting and mutually enriching topics of relevance to 21st century food and farming, including agroecological and other non-conventional food and farming practices; the impacts of climate change on food and farming; gender and food systems; community resilience; farming ecology; issues of power, voice and positionality in food system governance; agriculture and fragile environments; Indigenous approaches to food and farming; water systems; and more.
Explores examples and case studies at different scales and geographical and social contexts, local to global, North and South.
Draws from and introduces you to a range of knowledge systems, including natural and social science, but also 'people's knowledge' and participatory methods of social inquiry.

Joint Top Modern University for Career Prospects
Guardian University Guide 2021 and 2022

5 QS Stars for Teaching and Facilities
QS Stars University Ratings

Top 5 UK Student City (Coventry)
QS Best Student Cities Index 2023
Why you should study this course
This course is currently one of the only courses of its kind, enabling you to analyse the complex interactions between social and natural systems, theory and practice, scientific and non-scientific knowledge, politics and people, and how these shape food and agriculture outcomes.
Students on this course are embedded in the Centre for Agroecology, Water and Resilience (CAWR), an international research centre. Many of the centre's current 50+ researchers contribute directly to the MSc programme, providing you with opportunities (subject to availability) to get directly involved in CAWR research and their expertise is available to help you to tailor your own study and research specialisations.
We aim to provide a relaxed and informal learning environment and take student wellbeing seriously. Every student will have access to a personal tutor.
The course is delivered at CAWR's teaching facilities4 at the prestigious Ryton Gardens, which houses modern lab facilities, a five-acre organic farm and extensive and beautiful organic gardens.
Course content is complemented by dedicated career advice for MSc students, specifically tailored to the field of ecologically sustainable and socially just food and farming and the organisations working therein.
Accreditation and professional recognition
This course is accredited1 and recognised by the following bodies:

Chartered Management Institute
As part of this course, you will undertake a professional development module which is currently accredited by the Chartered Management Institute (CMI) for the 2023-24 intake. Upon successful completion of the module, you will gain the CMI Level 7 Certificate in Strategic Management and Leadership Practice at no additional cost.
Coventry University's accreditation with CMI is currently ongoing for the relevant modules and is regularly reviewed and monitored by the CMI through their quality systems.
---
Collaborations with other organisations
CAWR currently collaborates nationally and internationally with a multitude of different organisations in a variety of sectors including research, education, policy-making, grassroots organising, farming, civil society organising, and more.
The valuable thing about this course is that you're being asked to look at what's going on around and question how things have got to where they are now. I think you can gain knowledge anytime, but critical thinking that looks at injustice through the lens of food and research is the most valuable skill I'm going to walk away from with this master's.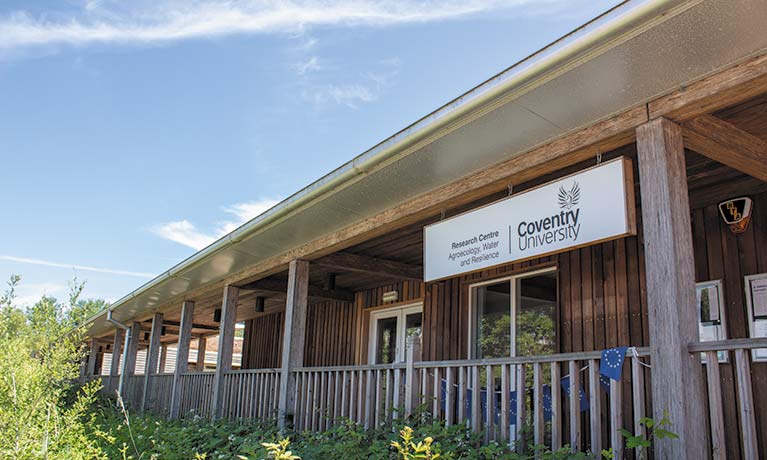 ---
What you'll study
In the one-year, full-time MSc programme, you'll undertake eight core teaching modules, designed to immerse you in CAWR's ongoing research and help you understand and address the key issues facing food and farming in the 21st century.
Diverse modes of assessment aim to hone your knowledge and skills. For the Project module, you will conduct an independent research project on a topic of your choosing. You will have the opportunity to select from a range of projects presented by CAWR researchers enabling you to contribute directly to their work (subject to availability).
Modules
Policies and Institutions for Food and Water Sovereignty – 15 credits

This module aims to introduce you to a range of progressive thinking and actions that are oriented towards food and water policymaking, and institutions. Adopting a 'real-world', people-centered, bottom-up approach, it will locate contemporary struggles for food system transformation at different scales, and in their wider policy and institutional contexts.

Global Processes for Water Sustainability and Resilience – 15 credits

This module is concerned with identifying and understanding the fundamental processes that underpin environmental systems and their relevance to the pursuit of water sustainability and resilience. The module will encourage you to develop a deeper understanding of environmental and societal processes, how human behaviour can influence these processes and the ways in which modified processes impact on both natural and human systems. Assessment: 3000 word Technical Report.

Community Self-Organisation and Resilience – 15 credits

This module focuses on the complex and contested ways in which communities self-organize to manage the food and water resources upon which they depend. The module will focus on how communities can organise food and water resources for resilience. It will also address issues around the use of science and technologies by communities and issues of financial self-organisation.

Resilient Food and Water Systems in Practice – 15 credits

This module aims to provide you with a broad perspective on the applied dimensions of agroecological food and water systems.

Participation, Power, and People's Knowledge – 15 credits

This module will explore the politics behind knowledge, focusing on the structures of power and its links to creating or silencing knowledge production. It will also explore how creative participatory practice has been used by communities, social movements, and civil society groups to tackle oppression and advance social justice.

Agroecological Techniques and Practices – 15 credits

This module is concerned with agricultural technologies that sustain yields whilst ensuring food nutritional health. Key areas include the maintenance of soil fertility (for example using green manures and composted wastes), weed, pest and disease management (for example by using cultural and biological controls), the importance of biodiversity and the efficient management of key resources, such as water, energy and plant varieties.

Gender, Food Systems and Natural Resources – 15 credits

This module critically assesses how the use, management and knowledge of land, water and the wider ecology is gendered. We will investigate the theory, policy and practice of gender in the governance of food systems and natural resources and analyse the shortcomings of attempts to integrate women into development programmes.

Stabilisation Agriculture – 15 credits

This module aims to familiarise you with stabilisation theory relevant to agriculture, landscape and urban management. The module also aims to provide you with practical skills in the planning and design of stabilisation agriculture programmes, and in the planning and evaluation of urban agriculture policies.

Leading Diverse Workforces – 10 credits

This module aims to provide you with a framework of knowledge and understanding of how to effectively lead and develop people in a strategically diverse and inclusive way. You will be given the opportunity to develop strategic priorities for leadership, equality, diversity and inclusion.

Project – 50 credits

This module aims to extend your experience of independent investigative work with a view to enhancing your ability to undertake research on an issue or issues relevant to one or more of the modules on this course. The module aims to develop your ability to carry out research independently, critically, and sensitively, to contribute to new knowledge acquisition in furtherance of the common good, and to commission, manage, and evaluate research within a variety of socially and ecologically appropriate contexts.
With work placement pathway
The 'With work placement' opportunity2 enables you to apply in semester 1 for an optional work placement of up to 12 months, extending the duration of your master's to 24 months. The placement provides an opportunity for you to develop expertise and experience in your chosen field with the aim of enhancing your employability upon graduation. The work placement would take place in semesters 3, 4 and 5.
Please note that the optional placement modules incur an additional tuition fee of £4,000. Placement opportunities may also be subject to additional costs, visa requirements being met, subject to availability and/or competitive application. Work placements are not guaranteed but you will benefit from the support of our Talent Team in trying to find and secure an opportunity. Find out more about the work placement option.
I love teaching on this course. The students have consistently been inspiring. It is a real privilege to engage with people from such varied backgrounds and with such a passion for agroecology and food sovereignty. Students join us from across the globe and everyone learns from everyone else.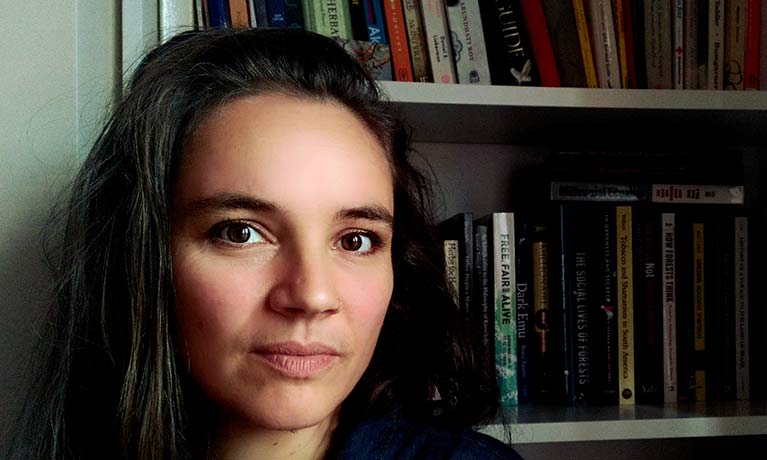 ---
Teaching and learning methods may include:
Lectures
Seminars
Tutorials
Presentations
Group projects
Workshops
Discussions
Participatory methods
Personal Reflection
The number of contact hours may vary from semester to semester, however, on average, it is likely to be around 12-15 contact hours per week. In addition, you will be expected to undertake between 22-35 hours of self-directed study each week, depending on the demands of individual modules.
This course can be offered on a part-time basis. Whilst we would like to give you all the information about our part-time offering here, it is tailored for each course each year depending on the number of part-time applicants. Therefore, the part-time teaching arrangements vary. Request further information about part-time study.
The contact hours may be made up of a combination of face-to-face teaching, individual and group tutorials, and online classes and tutorials.
As an innovative and enterprising institution, the University may seek to utilise emerging technologies within the student experience. For all courses (whether on-campus, blended, or distance learning), the University may deliver certain contact hours and assessments via online technologies and methods.
In response to the COVID-19 pandemic, we are prepared for courses due to start in or after the 2023/2024 academic year to be delivered in a variety of forms. The form of delivery will be determined in accordance with Government and Public Health guidance. Whether on campus or online, our key priority is staff and student safety.
---
Assessment
This course will be assessed using a variety of methods which will vary depending upon the module.
Assessment methods include:
Essays
Group work
Presentations
Coursework
Technical Reports
Reflective Writing
Podcasts
The Coventry University Group assessment strategy ensures that our courses are fairly assessed and allows us to monitor student progression towards achieving the intended learning outcomes.
---
International experience opportunities
CAWR currently has an extensive network of contacts globally with whom we regularly collaborate. We have MOUs (Memoranda of Understanding) with multiple educational, research and practitioner institutions located around the world. Opportunities for MSc students to participate in our international networks vary from year to year; please enquire for more information.
Please note that all international experience opportunities may be subject to additional costs, competitive application, availability and meeting applicable visa and travel requirements are therefore not guaranteed2.
It's very difficult to do justice to this course in one or two sentences. The amount of staff expertise embedded within our programme and the incredible breadth of developmental opportunities this offers our students is virtually unquantifiable. I can't think of another comparable programme anywhere in the world.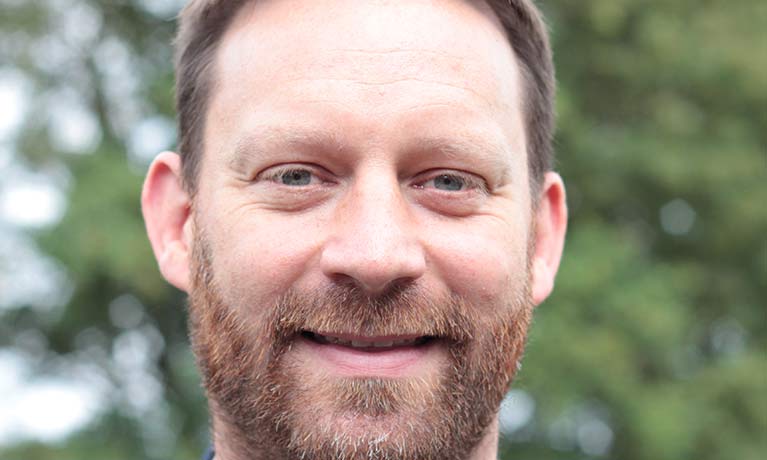 ---
Entry requirements
Typical offer for 2023/24 entry.
Applicants are expected to hold at least a second-class honour's degree in a relevant social or natural science discipline.
We recognise a breadth of qualifications; speak to one of our advisers today to find out how we can help you.
Applicants are expected to hold at least a second-class honour's degree in a relevant social or natural science discipline.  
Select your region to find detailed information about entry requirements:
You can view our full list of country specific entry requirements on our Entry requirements page.
Alternatively, visit our International hub for further advice and guidance on finding in-country agents and representatives, joining our in-country events and how to apply.
Some international students may require an ATAS certificate to study this course. For further information see our ATAS Certificates web page.
For information regarding specific requirements, please fill in our request information form.
English language requirements
IELTS: 6.5 overall (with at least 5.5 in each component area)
If you don't meet the English language requirements, you can achieve the level you need by successfully completing a pre-sessional English programme before you start your course.
For more information on our approved English language tests visit our English language requirements page.

We recognise a breadth of qualifications; speak to one of our advisers today to find out how we can help you.
As agroecology practitioners sharing real-world examples during our teaching, it is the conversations we have with our students when they reflect on their own experiences of the world - be it in the UK or internationally - that really enrich our collective learning.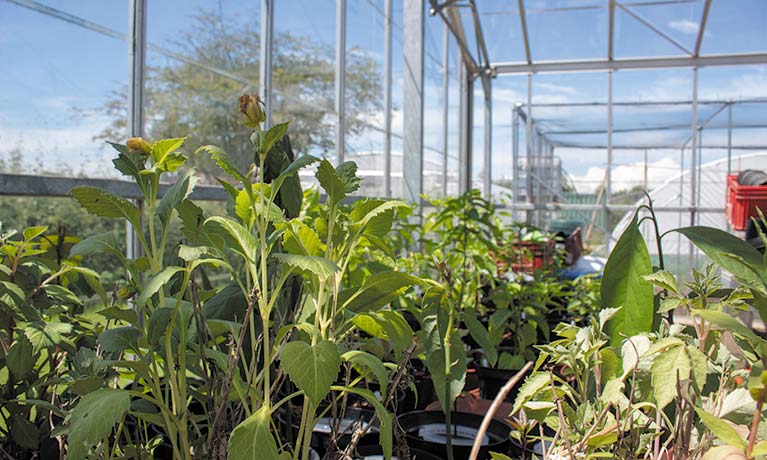 ---
Fees and funding
2023/24 tuition fees.
Student
Full-time
Part-time
UK, Ireland*, Channel Islands or Isle of Man
£11,200 | £15,200 (with prof. experience)
Request fee information
EU
£11,200 | £15,200 (with prof. experience) per year with EU support bursary**
£18,600 | £22,600 (with prof. experience) per year without EU support bursary**
Not available
International
£18,600 | £22,600 (with prof. experience)
Not available
For advice and guidance on tuition fees3 and student loans visit our Postgraduate Finance page and see the university's Tuition Fee and Refund Terms and Conditions.
We offer a range of International scholarships to students all over the world. For more information, visit our International Scholarships page.
Tuition fees cover the cost of your teaching, assessments, facilities and support services. There may be additional costs not covered by this fee such as accommodation and living costs, recommended reading books, stationery, printing and re-assessments should you need them.
The following are additional costs not included in the tuition fees:
Any optional overseas field trips or visits: £400+ per trip.
Any costs associated with securing, attending or completing a placement (whether in the UK or abroad).
*Irish student fees
The rights of Irish residents to study in the UK are preserved under the Common Travel Area arrangement. If you are an Irish student and meet the residency criteria, you can study in England, pay the same level of tuition fees as English students and utilise the Tuition Fee Loan.
**EU support bursary
Following the UK's exit from the European Union, we are offering financial support to all eligible EU students who wish to study an undergraduate or a postgraduate degree with us full-time. This bursary will be used to offset the cost of your tuition fees to bring them in-line with that of UK students. Students studying a Degree with a Foundation Year with us are not eligible for the bursary.
How do you know if you need to pay UK or international tuition fees?

We carry out an initial fee status assessment based on the information you provide in your application. Your fee status determines your tuition fees, and what financial support and scholarships may be available to you. The rules about who pays UK (home) or international (overseas) fees for higher education courses in England are set by the government's Department for Education. The regulations identify all the different categories of student who can insist on paying the home rate. The regulations can be difficult to understand, so the UK Council for International Student Affairs (UKCISA) has provided fee status guidance to help you identify whether you are eligible to pay the home or overseas rate.

If you meet all the criteria required by any one category, including any residence requirements, your institution must charge you the home rate. You only need to find one category that you fit into.
---
Facilities
The course is delivered by the Centre for Agroecology, Water and Resilience (CAWR), one of Coventry University's Research Centres. CAWR is a thriving community of scholars and practitioners with a vibrant Postgraduate Research community. CAWR is based at Ryton Gardens (approximately five miles from the main campus, accessed via a regular university bus service), sharing a site with an organic farm, a Heritage Seed Library, and extensive organically-managed gardens. CAWR's offices include teaching and hot desk space available for students, as well as a staff-student kitchen and dining area.
High Performance Analytical Hub
The CAWR High Performance Analytical Hub comprises modern equipment available for student projects involving inorganic and organic chemistry, for example assessing environmental pollutants, soil fertility and food quality.
Horticultural facilities
CAWR students have access to horticultural facilities (glasshouses, polytunnels, outside growing spaces), available for student projects involving trials concerned with soil fertility and the recycling of wastes, crop varieties, weed, pest and disease management.
Numerical Computation Suite
CAWR's Numerical Computation Suite houses high-performance computing facilities for the analysis and visualisation of a range of environmental models including the latest generation of climate projections used by the UN's Intergovernmental Panel on Climate Change.
---
Careers and opportunities
On successful completion of the course, you will be able to:
Undertake transdisciplinary assessments of many of the key issues facing 21st century food and agriculture, bridging their political, social and ecological dimensions and the different systems of knowledge through which these are revealed.
Communicate more effectively around food and agriculture, particularly from an agroecological and food sovereignty perspective, utilising more precise knowledge, concepts and language.
Design and implement an independent research project in an area of your specialisation (including understanding how to utilise the relevant methods and facilities).
Situate yourself in a wider movement of food and agricultural systems transformation, with a better understanding of your role – and contributions - therein.
Build effective and impactful collaborations.
Advocate for food more ecologically sustainable and socially just food and agricultural systems, based on in-depth knowledge of the challenges that inhibit their attainment, and the solutions that are required for their overcoming.
Career opportunities may include employment in development organisations, local and national governing bodies, international institutions, or entrepreneurship in sectors such as agriculture, environmental management, civil society, and policy. You may also decide to pursue scholarly research to strengthen the impact of academia on shaping resilient societies.
Where our graduates work
The course is designed to appeal to a wide range of graduates from a variety of disciplines. Students successfully completing the course may have the opportunity to go on to do a PhD at the Centre or elsewhere, and pursue a career in academia. Other potential employers include:
National and international government agencies
Non-governmental organisations
Research and development organisations
Vocational teaching and training organisations
Community based organisations and movements advocating for food system transformation
Private sector, including small food companies and the farming sector.
CAWR is an exceptionally stunning place to learn. Being surrounded by organic farms and gardens, as well as a group of research scholars and professionals, gives you the impression that you're doing something different- something great.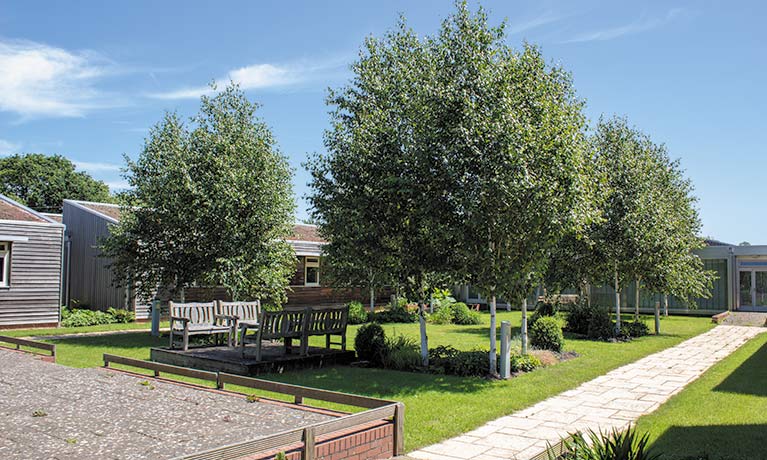 ---
How to apply
UK students

To apply to study for a postgraduate course at Coventry University, you can apply online.

For questions regarding the course, please contact Michelle Nailor
study.cawr@coventry.ac.uk

International students

Full-time international students applying to start in September should apply directly to the university. Read our application pages to find out your next steps to apply.

How to apply

For questions regarding the course, please contact Michelle Nailor
study.cawr@coventry.ac.uk
Disclaimers

Coventry University together with Coventry University London Campus, CU Coventry, CU London, CU Scarborough and Coventry University Online come together to form part of the Coventry University Group (the "University") with all degrees awarded by Coventry University.

1Accreditations

The majority of our courses have been formally recognised by professional bodies, which means the courses have been reviewed and tested to ensure they reach a set standard. In some instances, studying on an accredited course can give you additional benefits such as exemptions from professional exams (subject to availability, fees may apply). Accreditations, partnerships, exemptions and memberships shall be renewed in accordance with the relevant bodies' standard review process and subject to the university maintaining the same high standards of course delivery.

2UK and international opportunities

Please note that we are unable to guarantee any UK or International opportunities (whether required or optional) such as internships, work experience, field trips, conferences, placements or study abroad opportunities and that all such opportunities may be subject to additional costs (which could include, but is not limited to, equipment, materials, bench fees, studio or facilities hire, travel, accommodation and visas), competitive application, availability and/or meeting any applicable travel COVID and visa requirements. To ensure that you fully understand the visa requirements, please contact the International Office.

3Tuition fees

The University will charge the tuition fees that are stated in the above table for the first Academic Year of study. The University will review tuition fees each year. For UK (home) students, if Parliament permit an increase in tuition fees, the University may increase fees for each subsequent year of study in line with any such changes. Note that any increase is expected to be in line with inflation.

For International Students, we may increase fees each year but such increases will be no more than 5% above inflation. If you defer your course start date or have to extend your studies beyond the normal duration of the course (e.g. to repeat a year or resit examinations) the University reserves the right to charge you fees at a higher rate and/or in accordance with any legislative changes during the additional period of study.

4Facilities

Due to COVID-19, some facilities (including some teaching and learning spaces) and some non-academic offerings (particularly in relation to international experiences), may vary from those advertised and may have reduced availability or restrictions on their use.

Student Contract

By accepting your offer of a place and enrolling with us, a Student Contract will be formed between you and the university. A copy of the 2023/24 contract can be found here. The Contract details your rights and the obligations you will be bound by during your time as a student and contains the obligations that the university will owe to you. You should read the Contract before you accept an offer of a place and before you enrol at the university.
Coventry University (Coventry)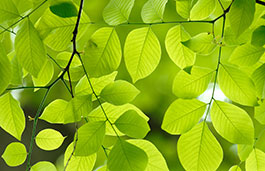 Sustainability and Environmental Management MSc
Coventry University (Coventry)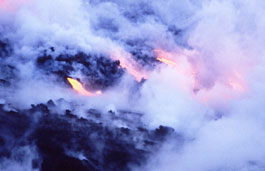 Disaster Management and Resilience MSc
Coventry University (Coventry)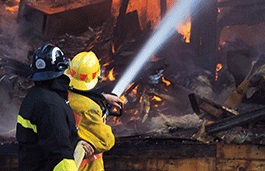 Emergency Management and Resilience MSc
---