Chartered Institute of Marketing (CIM) Level 6 Diploma in Professional Digital Marketing
Coventry University (Coventry)
Faculty of Business and Law
---
Get in touch
Enterprise Innovation Organisation, Faculty of Business and Law:
Chartered Institute of Marketing (CIM) Level 6 Diploma in Professional Digital Marketing
Full Course fees: £2,100
Single module: £800
Additional fees to CIM: £65 membership £190 x 3 assessment fees


The Diploma in Professional Digital Marketing gives you the required knowledge, skills and understanding at management level to take a strategic approach to marketing planning. By understanding key marketing metrics and measurement techniques you will be able to interpret relevant insight and make informed strategic decisions
Course detail
Successful completion of this digital marketing qualification will enable you to perform at a management level, and to carry out essential and successful professional marketing role within the workplace.
This qualification is suitable for department managers, functional managers, product/brand managers, account managers, marketing executives, business development managers and others.
Why study CIM marketing qualifications?
The CIM is one of the premier professional marketing associations and the attainment of a CIM qualification is widely respected, and sometimes expected, within the marketing profession. CIM qualifications prepare professionals for careers within marketing, sales, promotion, merchandising, market research, public relations and business planning.
Many of our students feel that studying for CIM qualifications has been an enjoyable and satisfying experience that has enabled them to both contribute more in their jobs and also make significant progress in their careers.
Why become a CIM member?
Becoming a CIM member can help you in expanding your marketing knowledge by taking advantage of the CMI's insightful and thought-provoking exclusive content, or by attending CIM national and international networking and knowledge sharing events. As a member of CIM you will gain recognition as a current and actively engaged marketer. You will also get free online access to an extensive range of reports, journals, business publications and marketing books, as well as access to interactive webinars designed to help you with today's most pressing marketing questions and opportunities.
Why study at Coventry?
Our award-winning University has a strong Business School with a number of highly qualified and experienced marketing tutors, all of whom have relevant marketing and business experience, as well as proven track records in supporting CIM students (please note staff are subject to change). The University offers extensive academic resources to support learning within a professional business environment to enhance the learning process. The study sessions are engaging and enjoyable, with an emphasis on practical situations and real-life examples shared across a wide range of sectors.
The number one priority is for students to achieve success in their CIM assessments. Students studying at Coventry Business School regularly achieve higher pass rates than the national average on CIM programmes.
What is provided?
Blended learning Saturday study sessions to accommodate the needs of busy professionals. Students must pass three modules, each of which are taught across four to five Saturdays, depending on the requirements and design of each module. You will study in a professional business environment at Coventry University, and the fee includes:
facilitated group learning activities providing opportunities for discussion and engagement of marketing topics with like-minded professionals;
online study support which includes access to Coventry University's extensive online library of books, case studies and journal articles.
Accreditation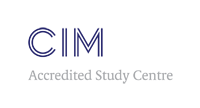 In order to attain the Diploma you are required to complete three modules - two mandatory and one elective - all assessed by the CIM. (Students also have the option of studying an individual module as a Level 6 Award).
Mandatory modules
Marketing & Digital Strategy: this module will enable you to take both a traditional and digital strategic approach to marketing planning, integrating digital strategy, models, frameworks and techniques throughout to achieve competitive advantage (assessment by assignment).
The Digital Customer Experience: Customer behaviour has dramatically changed with the digital revolution. This module provides you with insights into the digital customer experience and highlights ways to adapt to this changing market, allowing you to fulfil customers' strategic needs (assessment by assignment).
Mandatory Module for Diploma in Professional Digital Marketing
Digital Optimisation: For many organisations, adopting digital marketing has involved transforming aspects of their practice and application. This module will provide you with an in-depth understanding of the strategic implications of developments in the digital environment, as well as their impact on marketing (assessment by assignment).
How will this course be taught?
Each module will involve in the region of 70-80 hours study time, of which about a third will take place, in most cases, on four Saturday study days, with additional one-to-one assignment support.
In addition to taught sessions, students will have access to the University's extensive online library resources, and will be supported by individual tuition. Students are expected to undertake extensive independent study to support their in-class learning and to prepare for successful completion of CIM assessments.
Entry requirements
One or more of the following is required to gain entry to this qualification:
CIM Level 4 Professional Certificate in Marketing or CIM Level 4 Certificate in Professional Marketing;
any relevant Level 4 qualification;
Foundation Degree in Business with Marketing;
Bachelor's or Master's degree from a recognised university, with at least one third of credits coming from marketing content (i.e. 120 credits in a Bachelor's degree or 60 credits in a Master's degree);
professional practice (suggested two years marketing in an operational role) plus diagnostic assessment on to Level 6.


If English isn't your first language, you will also need to demonstrate you've achieved one of the following English language qualifications within the last two years:
IELTS Academic Module with an overall score of 6.5 (each component pass mark must be 6.0 or above);
Cambridge Certificate of Advanced English grade B or above.