Paul Murphy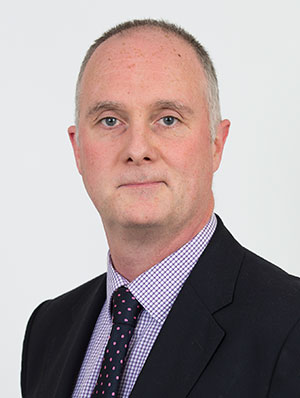 Paul Murphy MSc DMS BSc
Title: Head of Partnerships Development Unit
Tel: +44 (0) 7557 425 095
Email: paul.murphy@coventry.ac.uk
Areas of expertise:
Strategy, Business Development, Marketing, Value Proposition Development, Sustainability, Sustainable Business, Leadership
Biography
Paul brings to Coventry University a wealth of experience spearheading the development and execution of business solutions across the private, public and non-profit sectors. Paul has a range of diverse skills in translating sustainability challenges into go-to-market propositions, engaging cross-functionally with teams and clients to deliver business value.
Paul was appointed to the role of Head of Partnerships Development, within Enterprise & Innovation at Coventry University in August 2015 having previously held the post of Director of Business Development at thinkstep, a global sustainability consultancy.
As a leading University for business engagement, we have a long and successful history of collaborating with industry and actively driving growth and innovation across many sectors.
Paul continues to develop partnerships between academics and companies in the public and private sector and is instrumental in helping external partners find the solution they need to complex business problems through research and development, consultancy and collaborative projects.
Paul is also responsible for partnership development at a national and international level.
Key achievements
Head of Partnership Development Unit
Sits on the North America Project Board at Coventry University
Developed partnerships with a range companies including, Jaguar Land Rover, Lafarge Tarmac, Logitech, Marley Eternit, Mineral Products Association, Renishaw, Rexam, Siniat, Tata Steel the Timber Trade Federation and Jaguar Land Rover.
Director Business Development, thinkstep 2011 to 2015
Vice President Regional Marketing EMEA Marconi 2001 – 2004
MSc in Climate Change and Sustainable Business, De Montfort University
DMS: Diploma in Management Studies part of a sponsored MBA, Henley Business School
BSc (Hons) in Telecommunications, Anglia University. Awarded first prize and the GEC/Marconi award for final year dissertation