Dr. Brian More BSc, DPhil, MBA, FIoN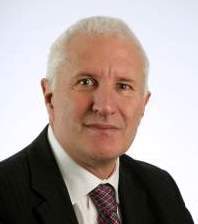 Title: Director IP Commercialisation
Email: b.r.more@coventry.ac.uk
Tel: (44) 7974984928
Area(s) of expertise:
Intellectual Property, Management, Business Development, Spin-out registration, Licensing and business growth
Biography
Brian More works as IP Commercialisation Director with responsibility for policy, protection, valuation and commercialisation of all forms of IP. He manages a portfolio of 20 patent families, trademarks, designs and copyright. He has had 25 years' experience working with Intellectual Property, as inventor on 6 patents and jointly owns 3 trade marks. Brian has been active in starting 15 companies using IP and attracting investment into them.
He is passionate about education and training in the IP arena and developed accredited courses for academic and industry use. He published 20 peer reviewed papers on research, innovation and entrepreneurship.
He studied for a PhD in Grenoble as an employee of the CEA, and subsequently worked at the NPL and BNFL's Company Research Laboratory. He is a Director of 6 companies and sits on 3 national advisory panels.
He sat on the Board of Trustees of the Institute of Nanotechnology, before which he was Chairman of the Steering Group to the Institute.
He has worked for private contractors on assessment of development proposals in the field of Nanotechnology and worked on EU Framework projects as commercialisation consultant.
Key achievements
Director of 6 companies
Licensed out 10 technologies
Spun-out 15 companies
2009 Technology Transfer Champion, West Midlands