Why most SMEs aren't recovering investment from Digital Transformation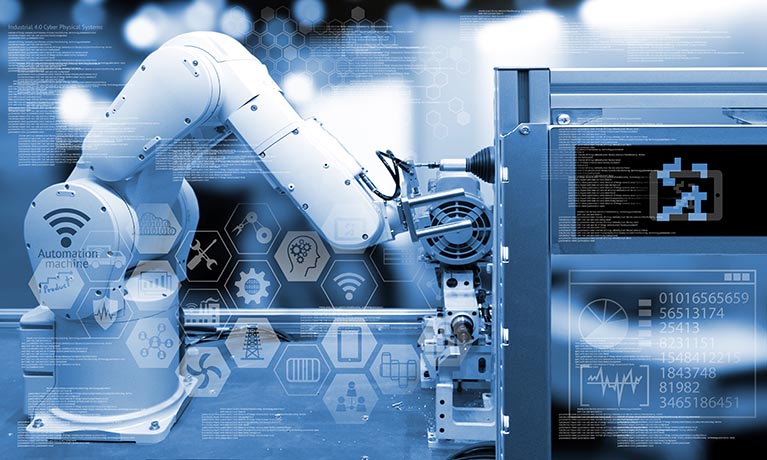 ---
Monday 15 March 2021
Press contact
---
Dr Marcos Kauffman, Director at the Institute for Advanced Manufacturing and Engineering (AME), has more than a decade of digital and commercial experience within the aerospace and automotive manufacturing industries; including a director-level role focusing on innovation and digital transformation.
For businesses considering investing in new technology, Marcos shares his insights on the route small and medium-sized enterprises (SMEs) should take.
Digital technology is viewed by businesses as a key tool in helping them to diversify and grow their company, but if the right approach isn't taken, it can have the opposite effect.
A recent study from Accenture found that 86% of companies that began investing in technology failed to grow above the industry average. Research conducted by the World Economic Forum (WEF) also showed that despite the estimated investment of $1.2 trillion on digital transformation efforts in 2019, only 13% of leaders say that their organisations are ready for the digital age.
This is a particularly concerning set of statistics at a time when the Coronavirus pan-demic is likely to prompt many financially-vulnerable SMEs to explore investing in digital technology, in anticipation of quick results.
So, why are so many businesses getting it wrong when adopting digital technology?
Fail to prepare, prepare to fail
Most businesses begin their digital journey by thinking about technology first. Un-fortunately, one firm's digital best practice won't always apply to others. As a result, companies begin using digital technology with a vague strategy at best, which has a minimal impact on their bottom line.
Rather than taking a technology-driven approach, SMEs should be adopting a value-driven approach, and start by thinking about what principles they want to add to their existing business model. Some businesses may find that integrating digital technology could even pose a risk to their company.
For a business to understand what the potential of digital technology is, leaders need to understand the impact this will have within their wider supply chain. If a tier one manufacturer invests in technology, how is that going to affect their relation-ship with the Original Equipment Manufacturer (OEM) that they sell their products to?
Collaboration is key
The relationship between industry and academia can play a powerful role in helping SMEs to maximise the use of digital technologies in incremental stages.
For example, in a collaboration funded by the Advanced Propulsion Centre, Unipart Manufacturing's partners and customers worked together to convert an existing petrol vehicle (Aston Martin Rapide) into an electric vehicle. A joint venture - known as Hyperbat - was launched with Williams Advanced Engineering which involved de-signing a new battery pack and facility, while an AME team worked with Unipart to develop manufacturing and digital systems.
A data-driven future
Data will play a critical future role for manufacturers when it comes to improving products and services.
The AME research group has discovered that there are multiple revenue streams that can be created by collecting and integrating data across the life cycle of a prod-uct. For example, with electric vehicle batteries, understanding the data linked to the lifetime of a battery is critical to developing longer-life batteries.
Patience is a virtue
Small businesses constitute 40–60% of GDP in most countries, yet only 20% of Eu-ropean SMEs are digitalised according to the WEF.
While technological change is increasing at pace, SMEs should resist the urge to rush, and instead take a considered view of the best outcome for their own business.
Early adoption of digital technology doesn't always have to be about immediate implementation, but more about starting an incremental process that will yield results for years to come.

Dr Marcos Kauffman, Director of AME