My journey to secure a placement with Scottish Power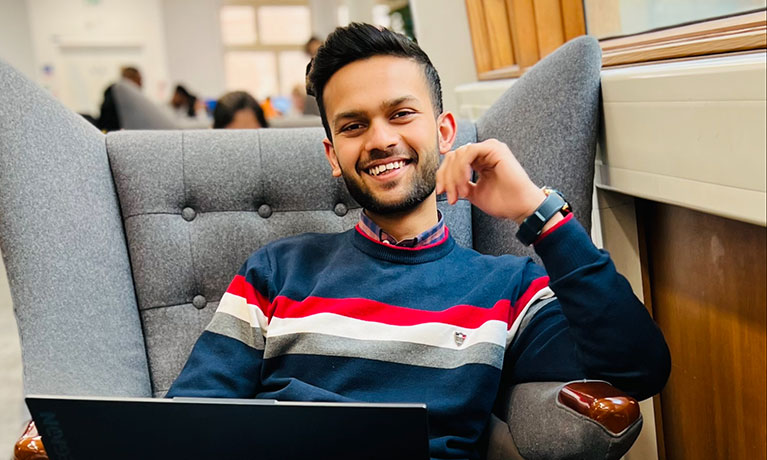 ---
Abdul Wadood, a Computer Science with Artificial Intelligence student, shared his journey to securing a placement as a Software & Database developer.
April 2022. My second year was coming to an end as a student of Computer Science with Artificial Intelligence BSc (Hons) at Coventry University. This was the time I realised I could start applying for placements with complete determination and focus.
The job hunt proved to be rigorous. My main motives were to be successful in getting a Software development-related placement role, discover something new and experience living in a new city. With the help of the Talent Team and my research, I developed the skills required to be successful in securing a placement.
After a hectic process of appearing in tests and interviews, I was able to reach the final application stages at multiple companies in different cities of the UK including London, Manchester, Nottingham, and Glasgow. I kept on waiting to get a good opportunity. Then I got an interview call from Scottish Power. The role was Software and Database developer, and it was exactly what I was looking for.
So I put in all my efforts to prepare for the tests and interviews for this role. The final stage interview was based on competency and technical knowledge assessment. The employers were very satisfied with me and after the interview I was confident I had aced it! I waited anxiously for a week and then I got an email stating I was successful in the interview and the company is ready to offer me the role. It was one of the happiest moments of my life after so much waiting.
From the start of the job hunt, I was confident all my hard work would bare fruit. I realised the importance of having a goal and consistently working towards it until it is achieved. The whole application process took over 2 months, however I saw every interview as an opportunity to upgrade my interview techniques and presentation skills, and improve my CV.
To my fellow students who will soon be applying for placements and jobs, I would like to advise you to never miss an opportunity and apply for any role you think can help you in your career journey. You will be facing many rejections, but never be demotivated. Every rejection from a company motivated me to upgrade a step ahead and continue the grind. With all my efforts I am now a proud intern Software & Database developer at Scottish Power, Glasgow, Scotland.
Here I would like to thank all those who helped me throughout my journey. I am immensely thankful to my parents for their incredible support in all walks of my life. Without their help, this could never have been possible. Secondly, I would like to thank Talent Team and the faculty staff who helped me prepare for the interviews. "Failure is not fatal until we surrender, trying again is the key of Glorious victory." – Allama M. Iqbal
Found out more about our Computer Science with Artificial Intelligence BSc (Hons) degree.