Moving in at university? Here are six steps to success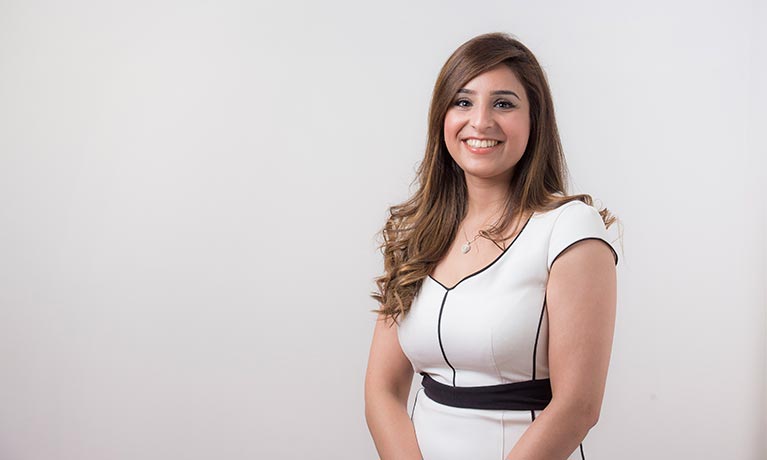 ---
The Higher Education Policy Institute surveyed more than 10,000 students for its 2022 study and discovered that the factors that contribute most to a sense of belonging at their institution are approachable and accessible academic staff, a diverse student population, and living with or close to other students and campus.
University marks the beginning of a change, and often one which comes with mixed emotions ranging from excitement to feeling homesick, or even questioning 'why am I here?'.

Nim Bahia, Course Director of Childhood, Youth and Education Studies in the School of Psychological, Social and Behavioural Sciences.
With over 14 years of health psychology practice experience working across health and education with children and young people, Nim Bahia has shared her expert insight into making the transition from life at home, to living away at university.
It not only becomes a significant year of transition in a practical sense as you encounter new surroundings, manage your independence and domestic commitments, but also one at an emotional level as you forge new friendships, and if you've relocated, start to miss home.

Nim Bahia
Six steps to moving success
1
Get involved and show up
It is important to turn up to course level or campus-wide induction activities in the first week to meet others who may be experiencing similar feelings, but it is also an open, safe space to ask questions. This helps you to get to know your course peers, and staff community, recognise that other people are having the same experiences and use it to bond. Find a mentor who can help affirm what's typical of this transition, that you're not alone and this is a shared experience for many students. A mentor could be one of our staff, a student ambassador, someone who is in the final year of your course or someone you have met at one of our societies. At Coventry University we have a software platform called Vygo that can introduce peer support and mentoring to all our students from day one.
---
2
Stay connected
The first few weeks can bring feelings of joy and excitement, a 'honeymoon phase' where everything feels great, but then that feeling wanes leading to feelings of imposter syndrome - 'Why am I here? Am I good enough?'. This can become exaggerated by missing what you previously knew, your circle of friends and the comfort of home. Remember to keep in touch with those at home - it's likely they are thinking about you too. Why not schedule an informal frequency of when you'll check in with someone, by phone or video call (not just messaging) once a week?
---
3
Join a club/society
Check out the Your Students' Union webpages for clubs or societies that represent an existing interest or even a new hobby. Joining a club or society will expose you to new faces with something in common while helping you feel part of a wider community. This can harness a feeling of belonging and help to empower your confidence in a new context.
---
4
Trust in time
Accept the good and bad days and remind yourself that adjusting to your new surroundings won't happen overnight. University is often labelled as the 'best years of your life' and for many students, it can feel as though there is pressure for the experience to live up to this from day one. Making meaningful friendships, getting to know your course staff, the university campus and its facilities, all take time. Remember – you have a rich experience of education from school, post-16 or college and therefore, how you experience the transition into university is unique to you.
However you came to join us - you earned your spot and you belong.
After the first semester, you'll recognise yourself settling in fully and becoming familiar with the people and places that inhabit your new world. This time is where you come into your own and hails many opportunities to carve a future ahead that is bright.
---
5
Exercise self-care
The start to university life can be fast paced. It is important to physically take time to pause, relax, or even reflect on how you're feeling. Where possible, be aware of eating well or at least regularly, getting a good night's sleep, integrating physical activity or connecting with nature or the outdoors.
---
6
Speak up
If you are concerned about how you are settling in at university, flag it to your course staff, your academic and personal tutor or one of the student success coaches. Our staff are as interested as you are, in wanting to make this the best experience for you as possible and the earlier help is sought, the quicker the concerns can be resolved. Confiding your worries in someone you trust gives you a chance to validate the experience of change - 'Yes this is a change, I may be feeling X, but it's OK'.
It's likely there will be many students in a similar headspace, so you won't be the first or the last.
You may find that past experiences are resurfacing and affecting your well-being – our trained counsellors are available to help and support you at times like these.
---
Nim adds:
I'd advise any student thinking of going to university to research the wellbeing and student support services and be prepared to reach out if they need it.

You won't be alone in what you're experiencing, and Coventry University has invested in a range of student support services to help you get the best out of your university experience.

Nim Bahia
If you are thinking of furthering your studies this September but have not chosen your university, find out how you can join Coventry University through Clearing.