AHRC Cities of Culture Network
On the 24th and 25th June 2021, Coventry and Warwick universities are holding a dynamic event for regional and national leaders, policy makers and funders, cultural workers and academics involved in the planning, delivery and policy-shaping of UK Cities of Culture and other cultural mega-events including the Commonwealth Games 2022 and Festival UK 2022.
Pre and post summit events
Join postgraduate candidates and early career researchers for a pre-event networking afternoon (23rd June) and a post-event reflective morning (30th June). Find out more and register.
Videos
In case you missed the event, watch the recording of the Coventry Cultural Policy and Evaluation Summit on YouTube.
Speakers
The programme will include a series of headline one-hour sessions with an invited list of exceptional presenters. Each presenter will use their knowledge and experience to bring a range of perspectives on cultural mega-events and respond to questions from the audience. Each session will be chaired by a representative from the Coventry City of Culture Leadership Programme and will be recorded and available as a free resource.
A - G
Mandy Barnett
Director MB Associates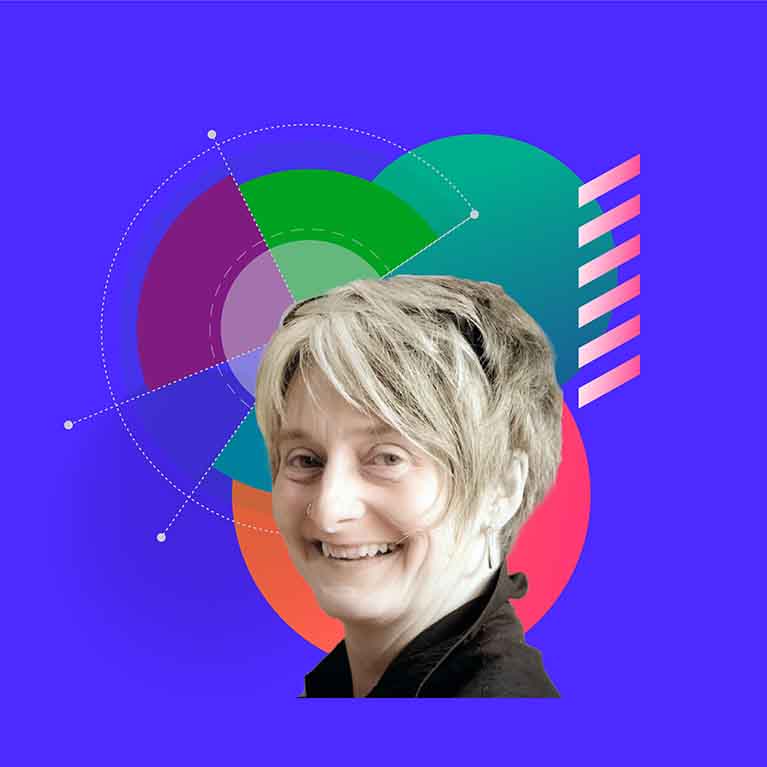 ---
Cory Barrett
Design Consultant and Cultural Leader on the Leadership Programme for Coventry City of Culture
Cory dedicated his time to the craft of visual merchandising through a series of high profile moves - including Director-level roles at Tiffany and Gap in New York, as well as managerial roles at Bally, COS, and Liberty in London. His passion has seen him travel the world, gaining inspiration from new cultures and people to help to set up his own company in 2018 CBGC Creative Industries.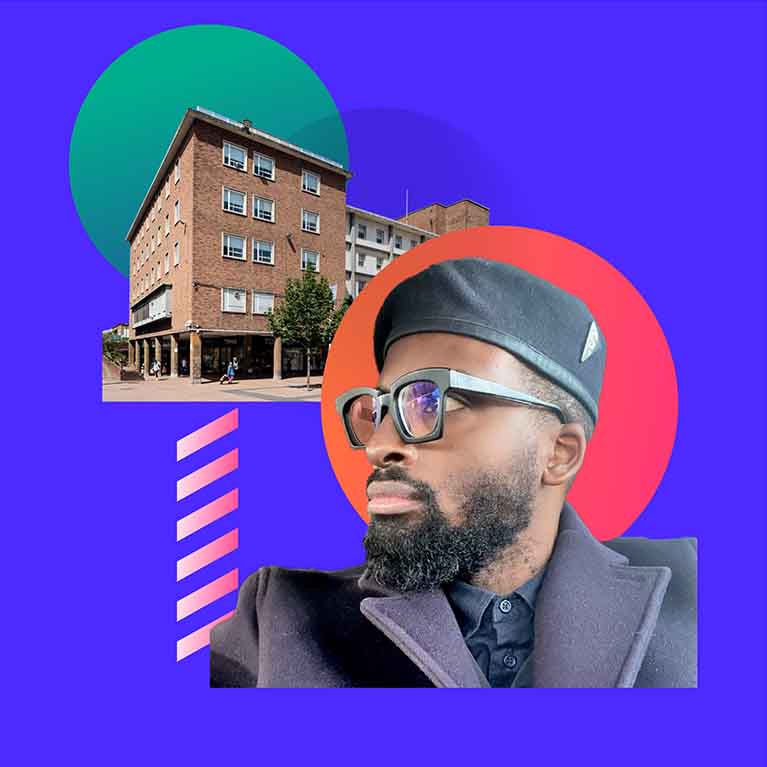 ---
Phil Batty
Director of Ceremonies, Culture and Queen's Baton Relay Commonwealth Games 2022, Executive Director Festival* 2022
Phil is currently the Director of Ceremonies, Culture & Queen's Baton Relay for the Birmingham 2022 Commonwealth Games and Executive Director of Festival UK* 2022.
Formerly Director of Public Engagement for the UK City of Culture project in Hull, Phil led the marketing, volunteering and engagement initiatives for a 365-day artistic programme. As an original member of the Hull bid team, Phil experienced a five-year City of Culture journey before going on to become Communications & Marketing Director for the first-ever London Borough of Culture in Waltham Forest.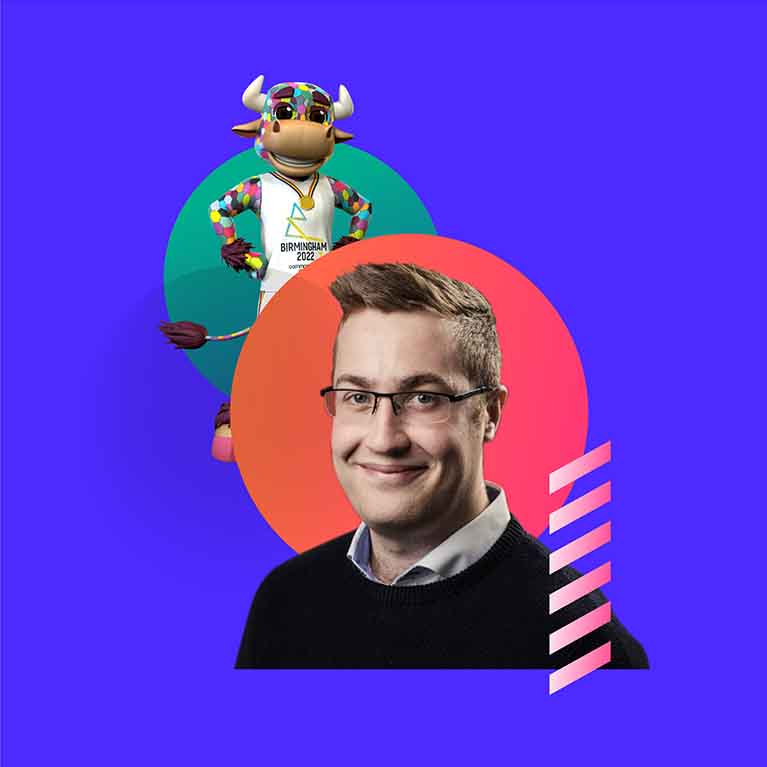 ---
Chenine Bathena
Creative Director, Coventry City of Culture Trust
Chenine is the architect of the creative programme for UK City of Culture in Coventry 2021. She has overall responsibility for leading the creative and production teams, developing outcome-driven programmes, building local, regional, national and international partnerships. Her programme will be made in close partnership between Coventry's many different communities and extraordinary artists and celebrates creativity on a local and global scale.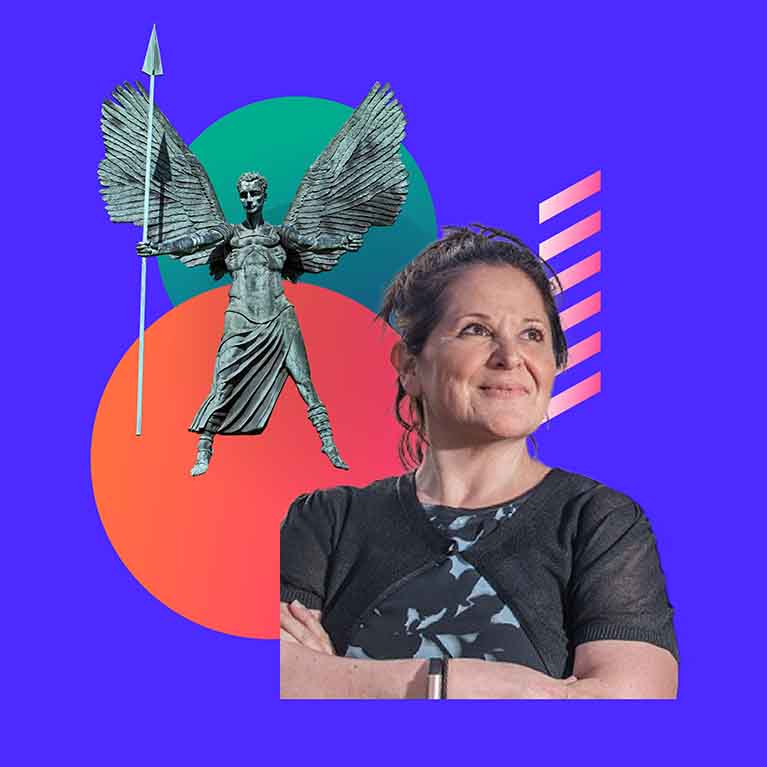 ---
Franco Bianchini
Associate Director of the Centre for Cultural Value
Dr Franco Bianchini is one of the Associate Directors of the Centre for Cultural Value. He was Professor of Cultural Policy and Planning - and Director of the Culture, Place and Policy Institute (CPPI) - at the University of Hull from 2016-2020.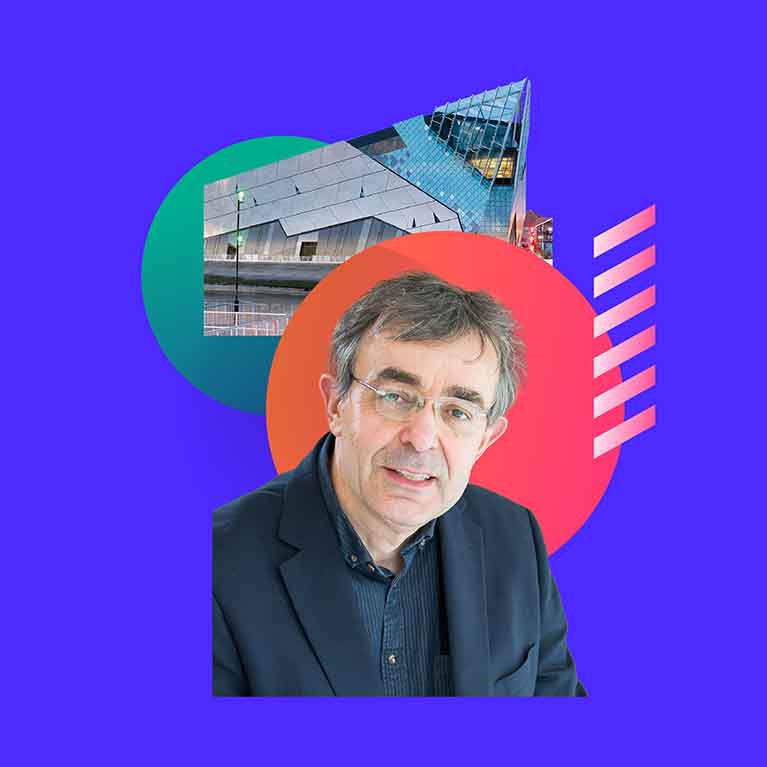 ---
Glenn Burgess
Professor of Early Modern History at the University of Hull
Glenn Burgess is a Professor of Early Modern History at the University of Hull. He served as the University's Deputy Vice-Chancellor and Pro-Vice-Chancellor (Academic Affairs) from May 2014 to August 2019, having previously held the role of Pro-Vice-Chancellor (Learning and Teaching) since February 2010. He was the strategic lead for the University's Principal Partnership in Hull UK City of Culture 2017.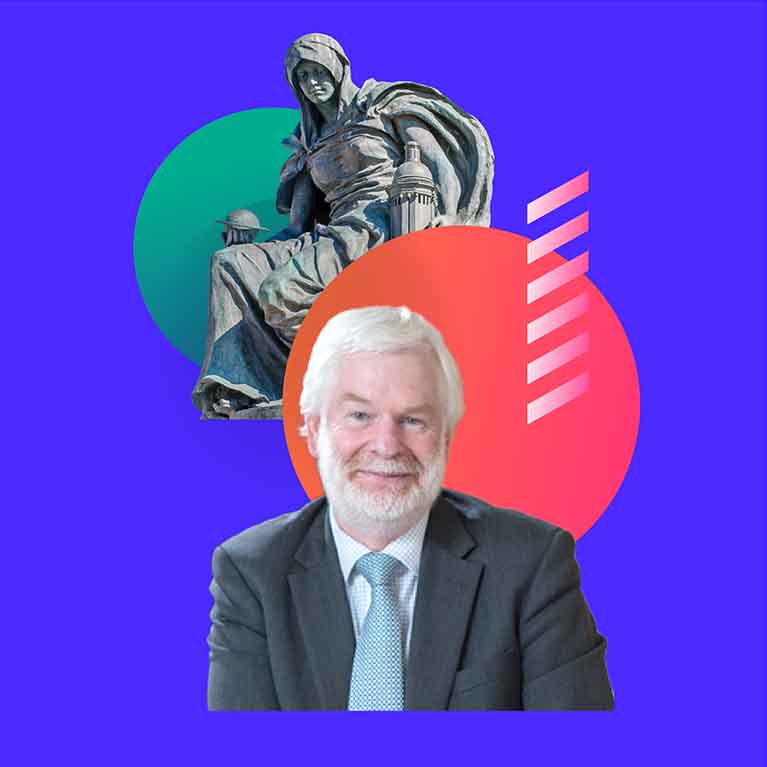 ---
Clare Coghill
Leader, London Borough of Waltham Forest
Clare Coghill was elected to the London Borough of Waltham Forest in May 2010 to represent the High Street ward in Walthamstow. She has held a number of Cabinet roles, including for Children and Young People, and Economic Growth and High Streets. Clare was elected Leader of the Council in May 2017 and was re-elected Leader of the Council for a 4-year term in May 2018.
Clare believes in the transformative power of culture to create opportunities and bring communities together. During her time as Leader, Waltham Forest was announced as the Mayor of London's first-ever London Borough of Culture.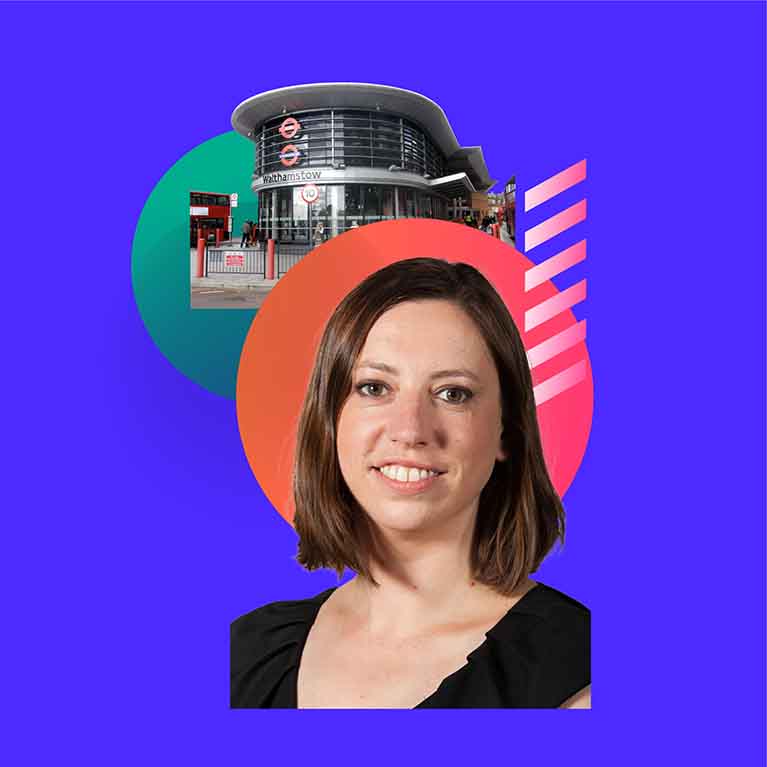 ---
Carrie Cooke
Deputy Director, Festival, City of Culture and Major Events DCMS
Carrie is a strategy and policy professional who held roles in HM Treasury and the Department for Digital, Culture, Media and Sport before spending six years in New Zealand working for the Treasury, Ministry for Culture & Heritage and PwC. She returned to the UK in 2019 to lead work on Festival UK 2022 and UK City of Culture.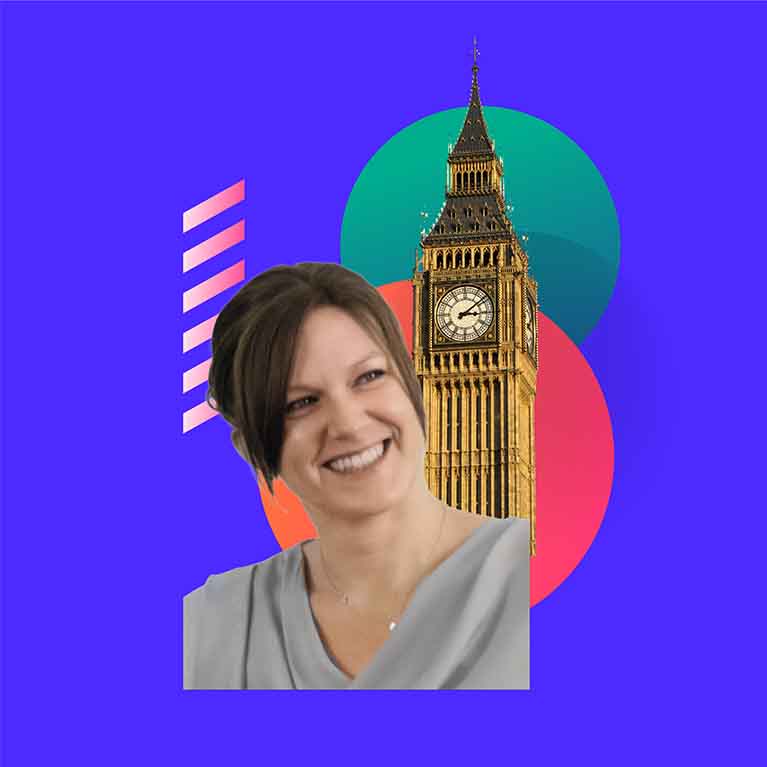 ---
Laura Dyer
Deputy Chief Executive Arts Council England
Laura Dyer MBE leads the delivery of the Arts Council's second strategic goal: that everyone has the opportunity to experience and to be inspired by the arts, museums and libraries. She also leads on the growing agenda around local government, devolution and place-making, as well as the overall leadership of all five of the Arts Council's area teams.
Before joining the Arts Council, Laura was Chief Executive of East Midlands Arts Board. Until 2010, when she became Executive Director Midlands and South West, she held the post of Executive Director, East Midlands.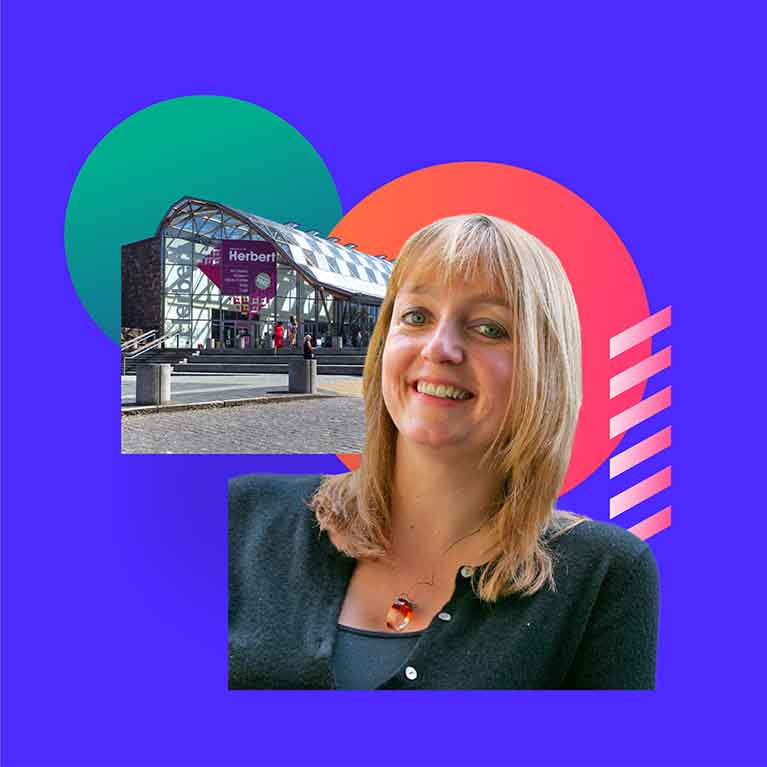 ---
Eliza Easton
Head of Policy for the Creative Industries Policy and Evidence Centre led by Nesta
Eliza Easton is Head of Policy for the Creative Industries Policy and Evidence Centre led by Nesta . Eliza works with a team of economists and data scientists from across the Centre to analyse and develop policies for the creative industries, and then works with policy-makers to see those policies enacted. Eliza also authors her own research, most recently on Soft Power. In 2020 she became a University of Cambridge Policy Fellow.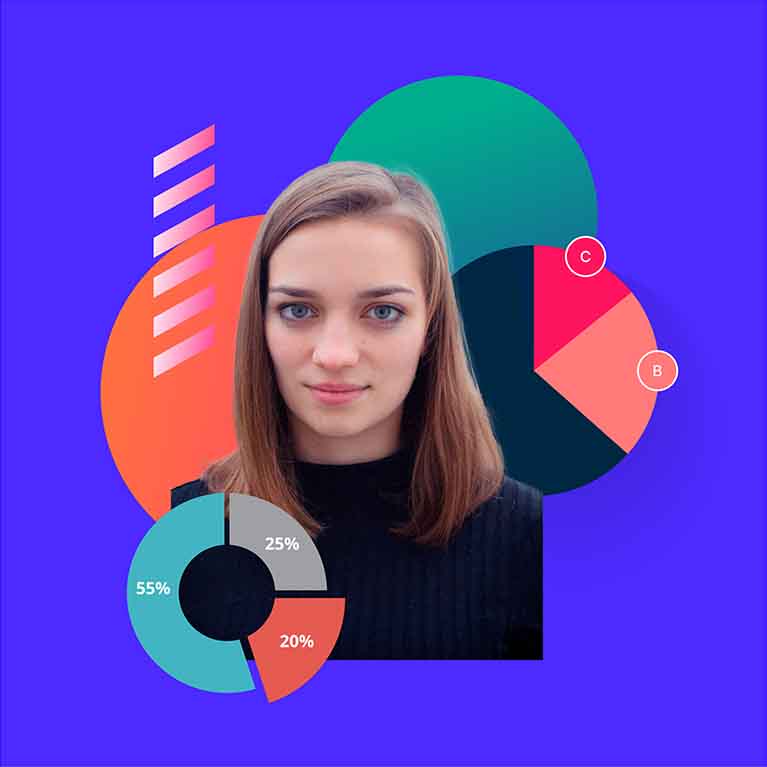 ---
Neil Forbes
Director of the Institute for Creative Cultures, and Professor of International History, Coventry University
Neil Forbes is Director of the Institute for Creative Cultures, and Professor of International History, Coventry University, UK. His recent publications include the co-edited volume Cultural Heritage in a Changing World. He led the EU's RICHES project – 'Renewal, Innovation and Change: Heritage and European Society', and is co-ordinator of two other EU-funded projects: REACH – the social platform for cultural heritage – and CSI-COP, a Science with and for Society project on citizen science.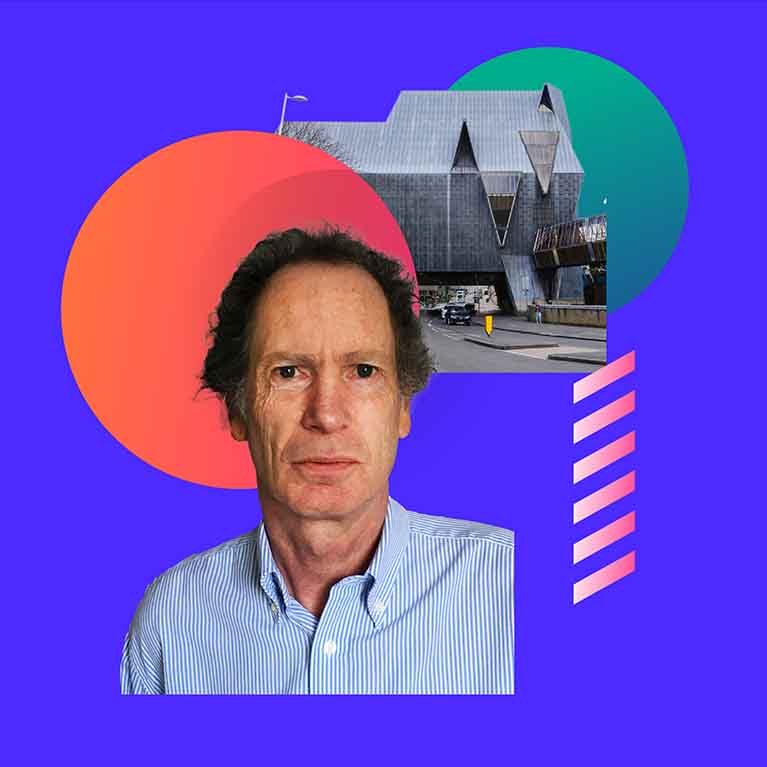 ---
Doreen Foster
Director, Warwick Arts Centre
Doreen is currently Director of Warwick Arts Centre. Doreen began her arts career at Kokuma Dance Company in Birmingham before joining Arts Council England (West Midlands) as Dance and Mime Officer where she had responsibility for the regional strategy for dance and mime. Doreen is former Chief Executive of Bernie Grant Arts Centre in Tottenham where she led the capital project and establishment of the Arts Centre and has held roles at the Arts Council, the Prince's Trust and in regeneration projects.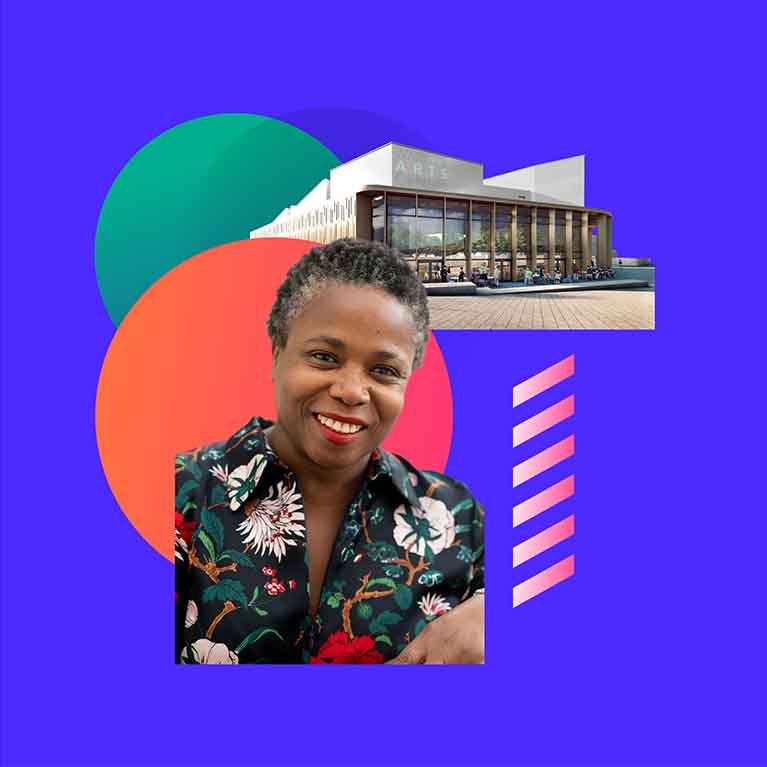 ---
Beatriz Garcia
Associate Director at the Centre for Cultural Value
Dr Beatriz Garcia is Senior Research Fellow in International Cultural Policy and Mega Events at the University of Liverpool and Associate Director at the Centre for Cultural Value. She is a member of the European Capital of Culture Selection Committee and the Culture & Olympic Heritage Commission. Beatriz has been at the forefront of research on the rhetoric, impact and long-term legacy of culture-led regeneration interventions since 1999, including major projects on cities like Glasgow, Barcelona, Sydney, Liverpool, London and Rio de Janeiro.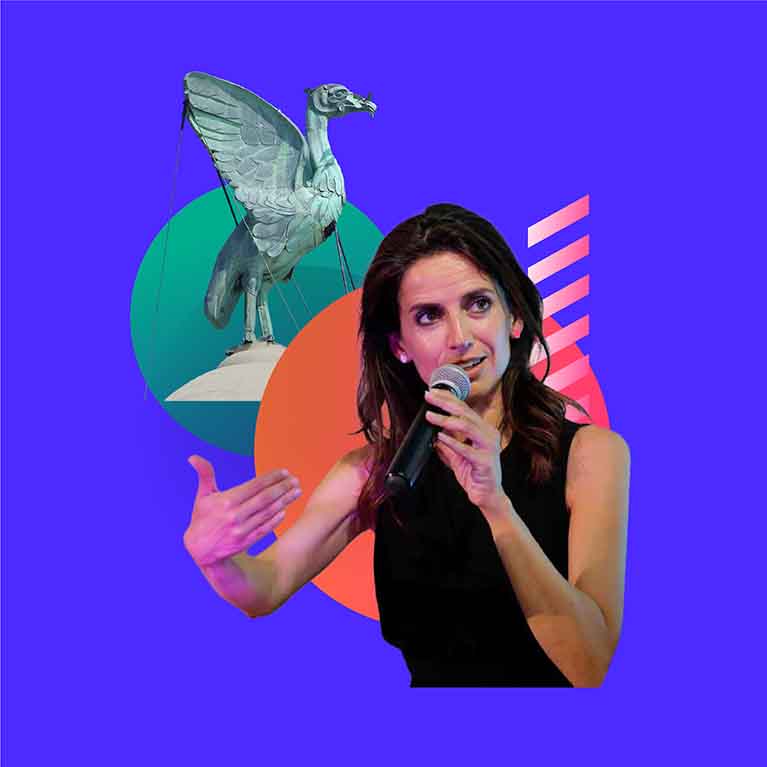 ---
Jacqui Gavin
Senior Producer, Caring City Hosted by Central England Law Centre
Jacqui is creating a programme that brings about social change through participation in, and engagement with cultural activity for people with lived experience of homelessness and poverty.
Jacqui was recently Head of Commercial Services and Operations at Wilton's Music Hall. Prior to this, she was Festivals Manager / Producer at Greenwich+Docklands Festivals (now festival.org) and was Activities and Entertainments Manager for Crisis at Christmas.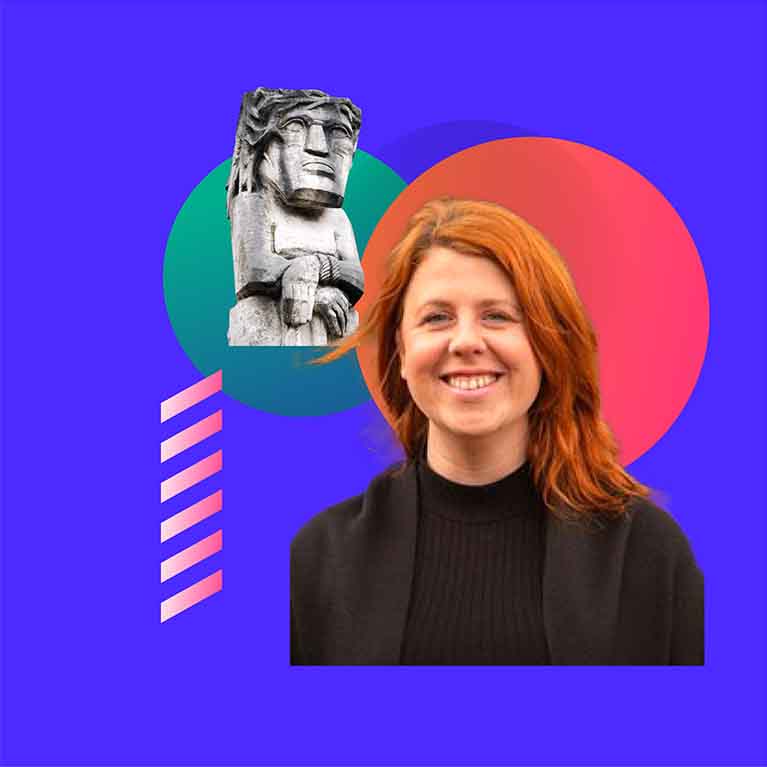 ---
Julia Goldsworthy
Director of Strategy for the West Midlands Combined Authority
A former MP and Treasury Special Adviser in the coalition government, Julia has more than a decade of experience in developing and implementing policy across a wide range of departments and subject areas. Operating at senior levels in Government and the UK Parliament.
Julia serves on the UK2070 Commission, Chaired by Lord Bob Kerslake , an independent inquiry into city and regional inequalities in the UK. She is also supporting the Covid Recovery Commission as a member of their policy panel.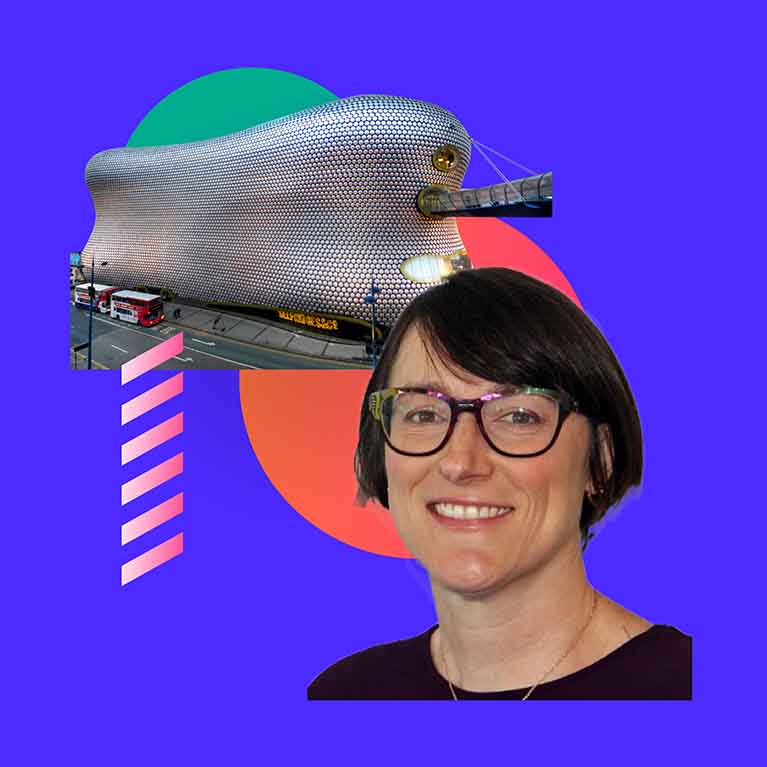 ---
Priya Gondalia
Personal Development, Youth Empowerment and TEDx Speaker Coach
Priya is often invited to speak on BBC Radio about personal growth. She is also a currently developing a personal development community within the city on the Community Connectors Programme as a part of Coventry City of Culture.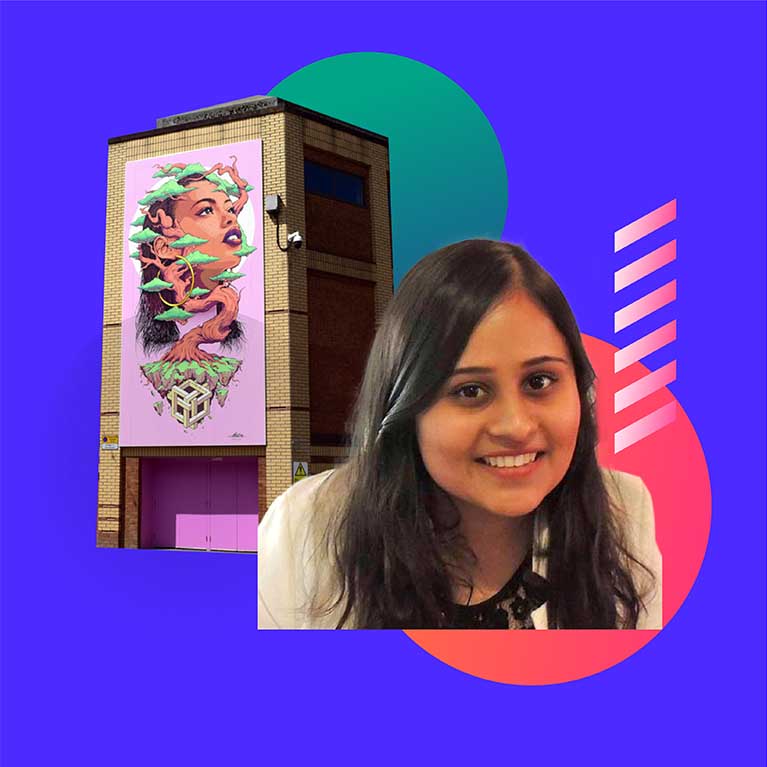 ---
Shanaz Gulzar
Chair Bradford UK City of Culture 2025 Board
Shanaz is an artist, producer, presenter and chair of Bradford City of Culture bid. Her work explores interactions between new technologies, film, theatre, place and identity and she is known for creating work across disciplines to make innovative and challenging interventions. She has a clear and distinct artistic voice with a vision for producing ambitious, contemporary art that is accessible to arts and non-arts audiences.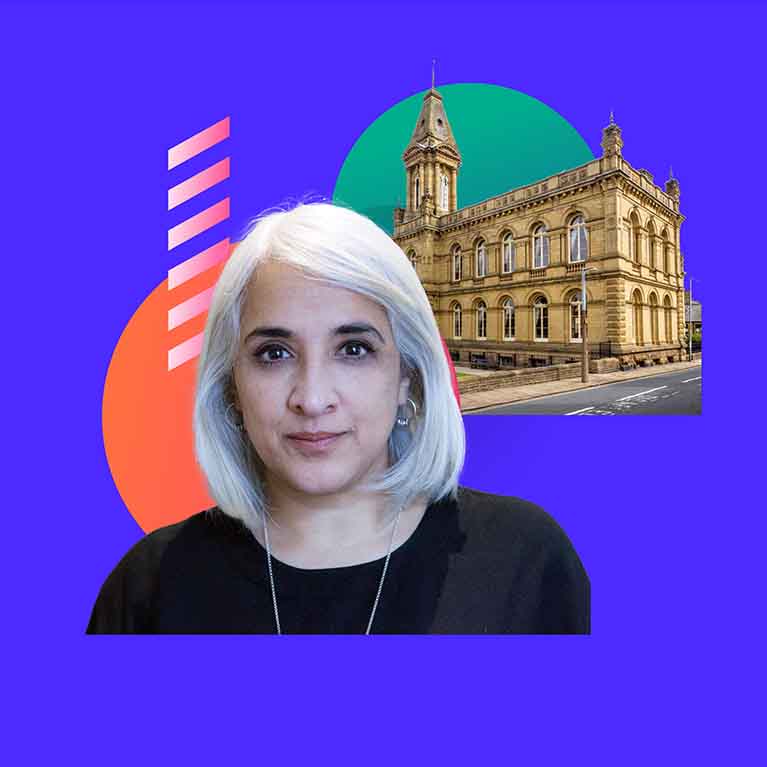 H - N
Louise Ejgod Hansen
Associate Professor, Head of Research at Centre for Cultural Evaluation, Aarhus University, Denmark
From 2013-2018 Louise was project and research manager of rethink IMPACTS 2017 conducting the research-based evaluation of European Capital of Culture 2017, which in addition to the evaluation included 18 smaller research projects engaging an interdisciplinary group of academics.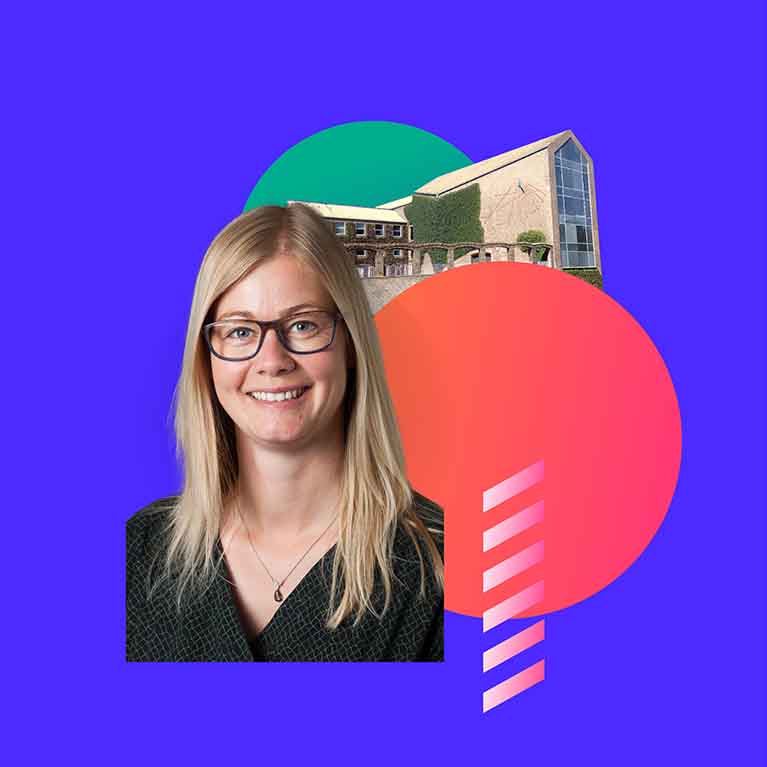 ---
Jacqueline Hodgson
Deputy Pro-Vice-Chancellor for Research at the University of Warwick
Jacqueline Hodgson is Professor of Law as well as Deputy Pro-Vice-Chancellor for Research at the University of Warwick. She established the Criminal Justice Centre and the cross-faculty Centre for Operational Policing Research. She has researched and written extensively in the area of UK, French, comparative and European criminal justice, collaborating with researchers across Europe, Australia, Canada and America. As DPVC, she has a broad portfolio, including as University lead supporting Research and City of Culture.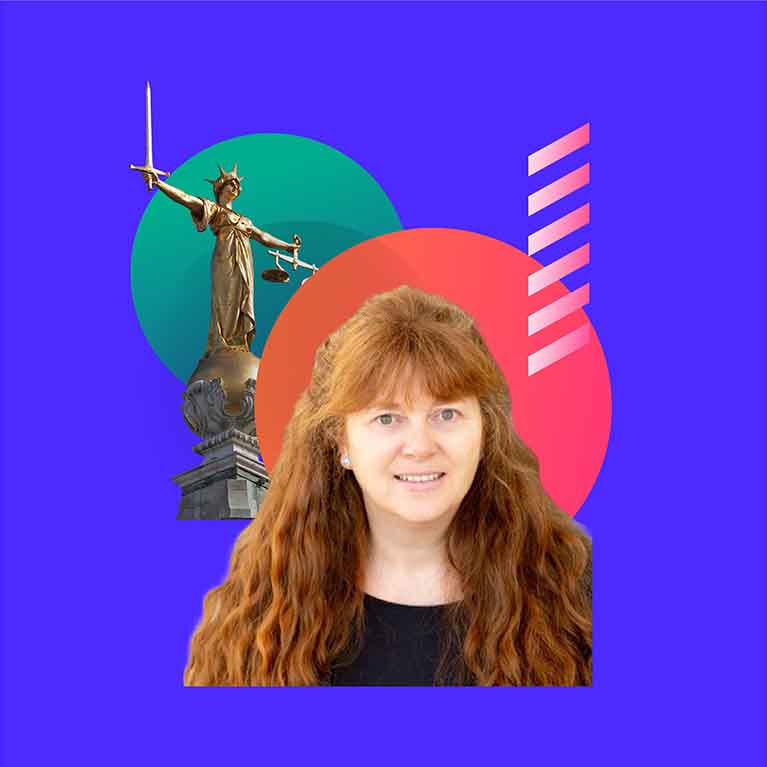 ---
Tarek Iskander
Artistic Director and CEO Battersea Arts Centre
Tarek is Artistic Director and CEO of Battersea Arts Centre. Previous roles include Director for Theatre at Arts Council England and Resident Director at the National Theatre Studio. Tarek was also one of the founders and Associate Artistic Director of the Yard Theatre in Hackney. Prior to embarking on a career as a director and writer, he held a wide variety of senior management roles in the National Health Service.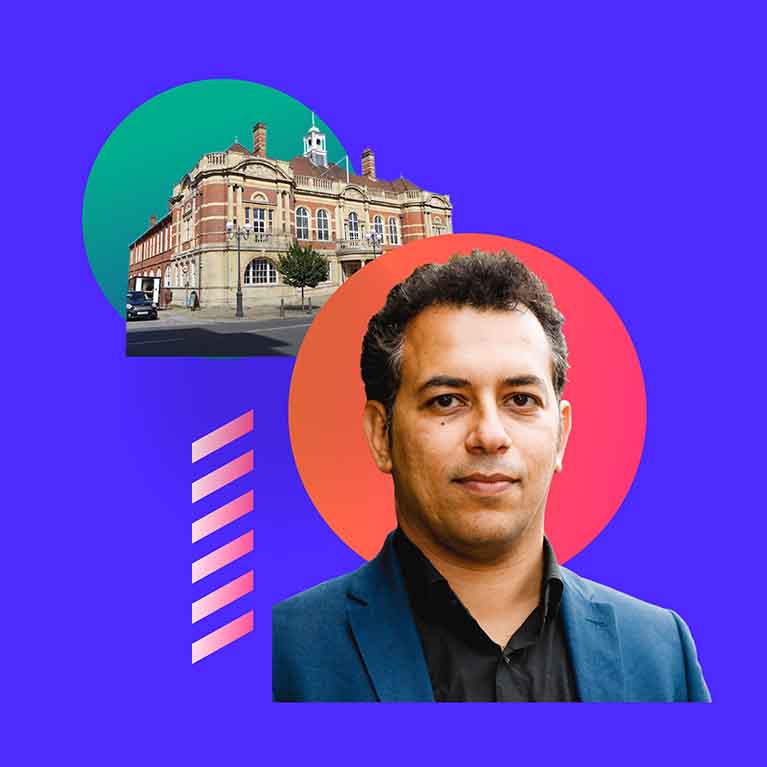 ---
John Knell
Summit Rapporteur
John Knell is a strategy consultant who works widely across the private, public and third sectors, and he has an international reputation as a cultural policy consultant, analyst and writer. John has worked widely across the cultural sector for the last 15 years, including commissioned and procured work with Arts Council England, NESTA; the BFI; The Big Lottery; Creative Scotland; Glasgow Life; the Australian Performing Arts Centres Association; and the Department of Culture and the Arts in Australia. John has also worked extensively with Manchester City Council, and other local authorities and LEPs on their cultural and place animation strategies.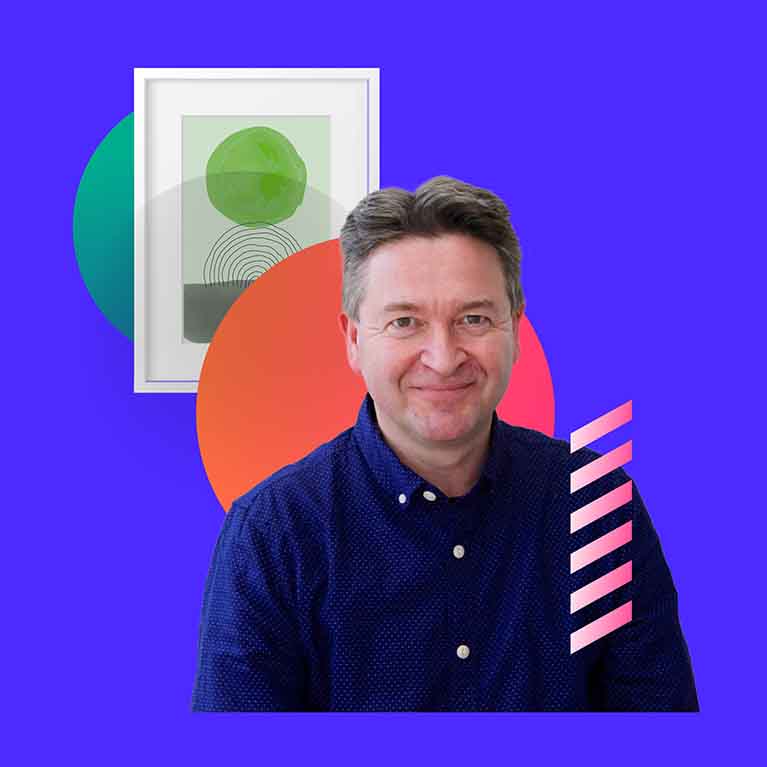 ---
Si Chun Lam
Senior Data Analyst, Insight Team Coventry City Council
Si Chun leads the insight intelligence function at Coventry City Council. An economist by training, Si Chun championed the development of Coventry's research and intelligence approach to provide accessible and actionable insight to improve outcomes for communities. Key priorities include: health and wellbeing; sustainable recovery; and the City of Culture.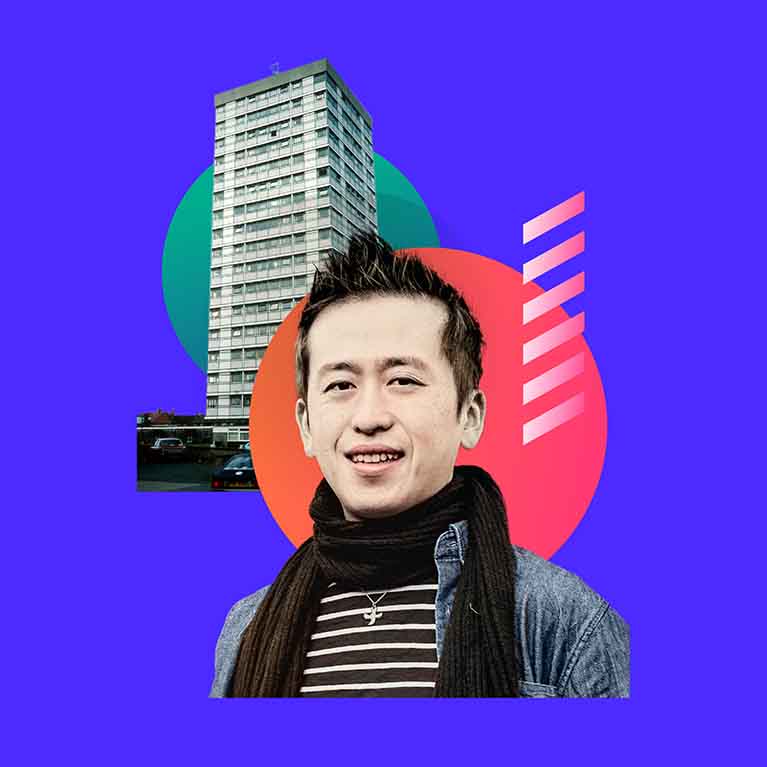 ---
Emilie Lauren Jones
Poet
Emilie is a poet who has performed her poetry across the UK and Ireland and is widely published in anthologies. She runs regular writing workshops for adults and children and is involved in several events for City of Culture. Emilie is part of the current Nine Arches Press 'Dynamo' scheme. Her work often reflects on life in the West Midlands.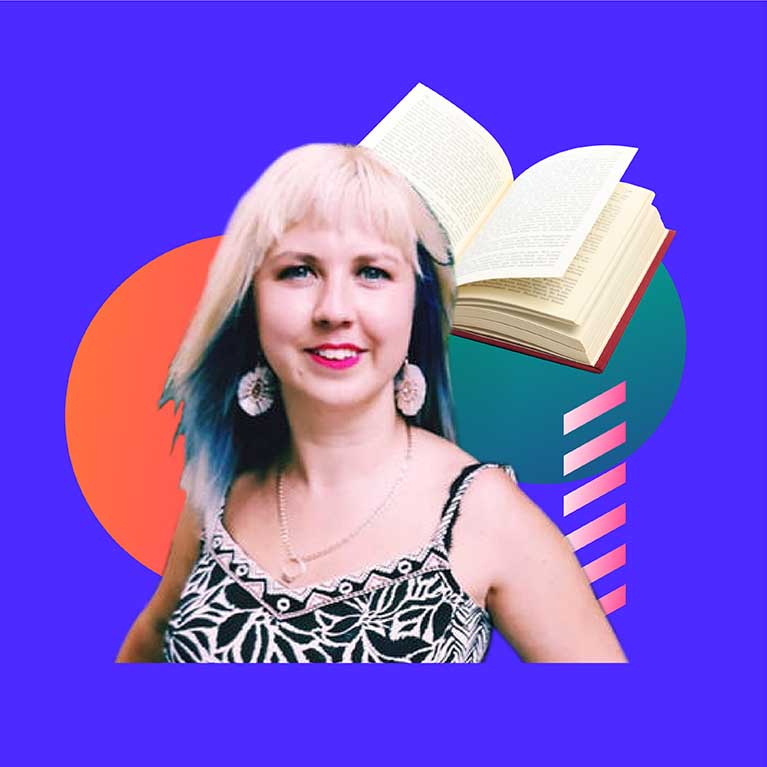 ---
Elizabeth Lawal
Theatre maker, facilitator and cultural researcher
Elizabeth Zeddie Lawal is a theatre maker, facilitator, cultural researcher and a firm believer in the power of young people and social change. Since graduating from the University of Birmingham in Drama and Theatre Arts in 2016, she has been committed to inclusion, growth and changing the face of leadership within the city whilst using creativity as a mirror to society.
She is a writer of Exhale - a play exploring faith, sexuality and forgiveness, formally Head of Community at Free Radical - part of Beatfreeks Collective, Associate Producer of Coventry City of Culture and is recognised in The Stage 100 for More than a Moment: Action with and for the Black creative workforce.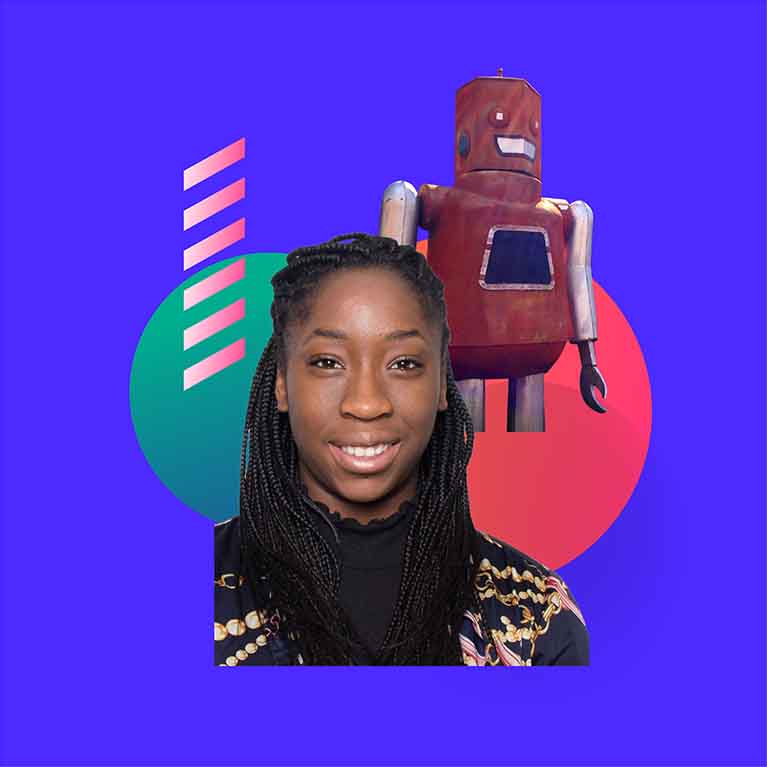 ---
Jonothan Neelands
Academic Director for Cultural Partnerships, University of Warwick
Jonothan Neelands is Academic Director for Cultural Partnerships at the University of Warwick. He has recently developed the Joint Cultural Needs Assessment Guidelines for ACE. He was lead writer for the Coventry Cultural Strategy 2017-2027 and is Academic Lead for Research and Evaluation for Coventry UK City of Culture 2021.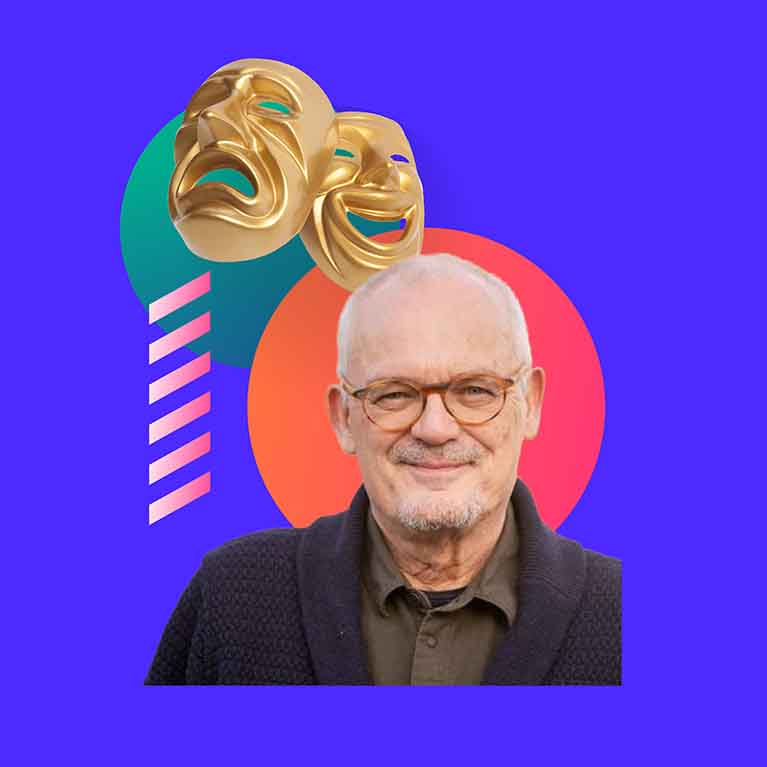 ---
Laura Nyahuye
Founder, MAOKWO
Laura is a Zimbabwean-born artist, mother, storyteller, performer, wordsmith, founder of MAOKWO, an arts organisation. Laura designs and makes unique handcrafted wearable body adornments. Her work addresses social issues: representation in the arts sector for minoritised artists, women, young people, and migrant communities.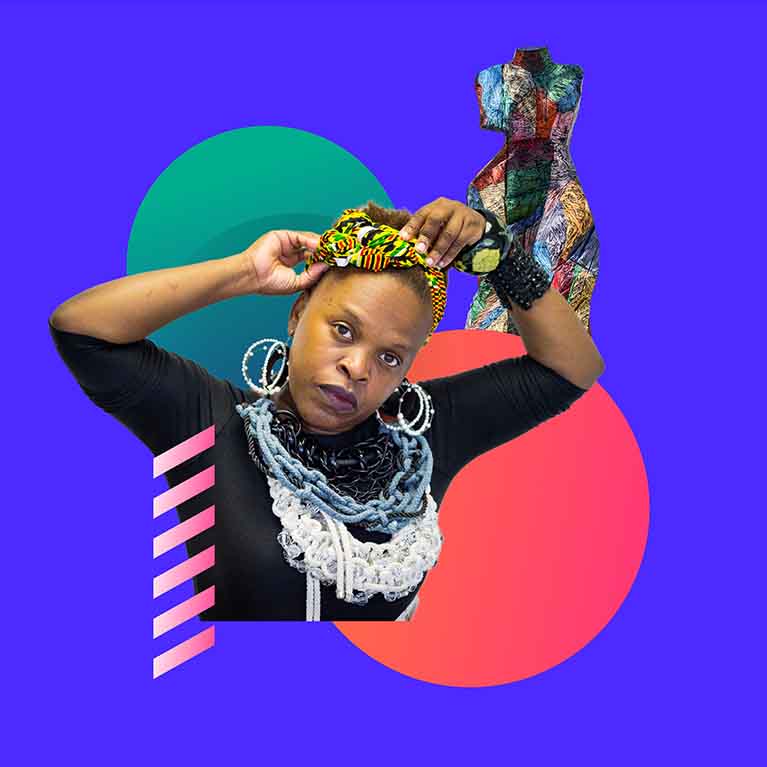 O - Z
Katy Raines
Founding Partner, Indigo
Katy is regarded as one of the UK's leading consultants on data-driven marketing for Cultural Organisations, and as such has developed and led research and implementation programmes for large and middle scale organizations throughout the UK and Europe. She has a particular passion for using data to effect change and drive an audience-led approach in the cultural sector.
During the 2020 Covid-19 crisis she developed and delivered the UK's largest research programme of cultural attenders' attitudes to returning to events - beginning with After The Interval - working with around 600 organisations and capturing responses from almost 300,000 attenders.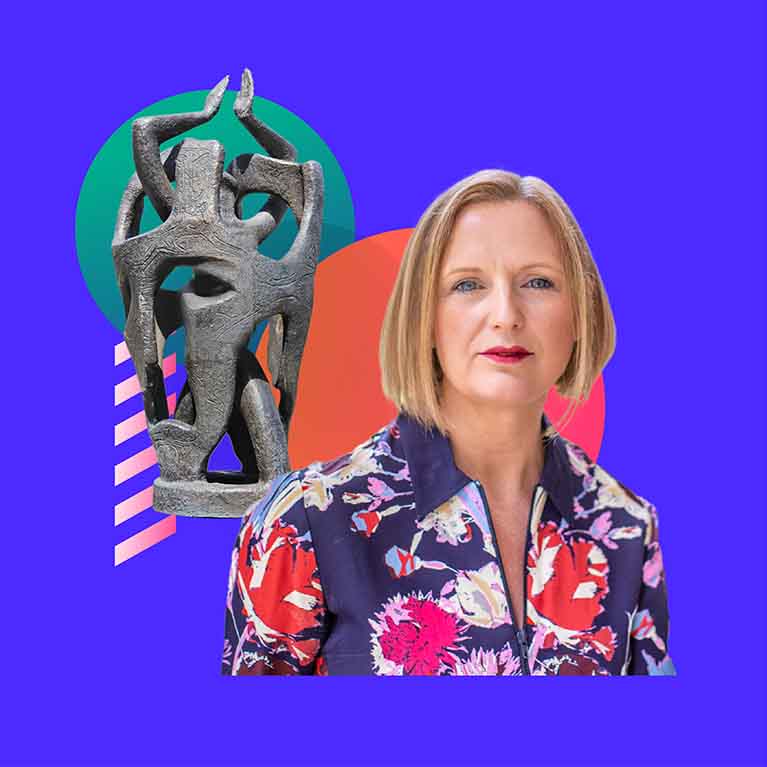 ---
Martin Reeves
Chief Executive of Coventry City Council
Martin has been Chief Executive of Coventry City Council since April 2009.  He was also the Chief Executive of the West Midlands Combined Authority from March 2016 to September 2017.  He had previously been with Bedfordshire County Council for three and a half years as Assistant Chief Executive and Chief Executive.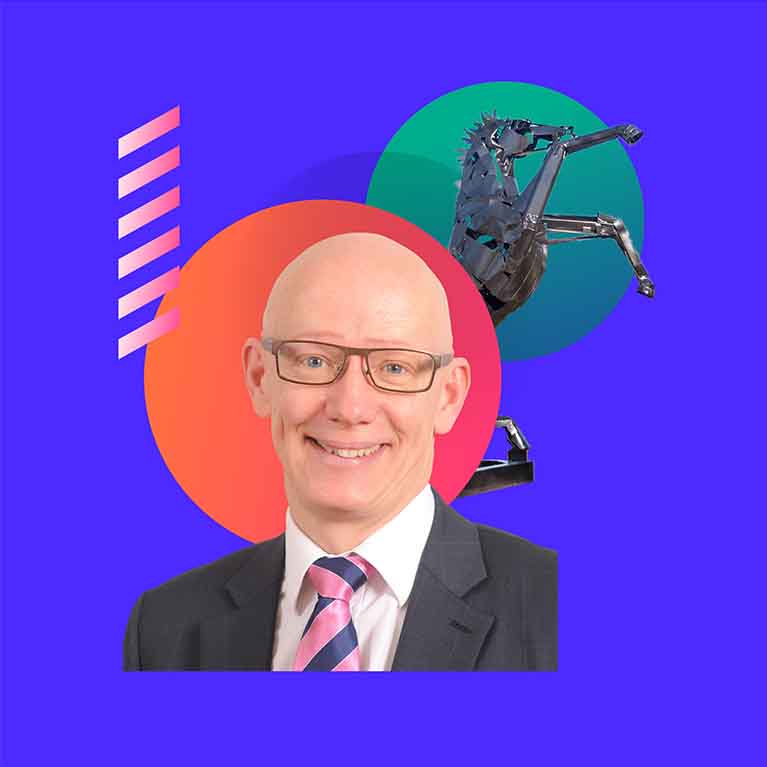 ---
Chris Rolls
Head of Training and Development, 64 Million Artists
Chris works with community groups and organisations across the UK, supporting them to embed participation, co-creation, and wellbeing at the heart of their cultures. He has worked in partnership with local authorities, charities, cultural organisations and Cities and Boroughs of Culture. Chris has a background in community performing arts, producing large-scale community opera and theatre productions. He is also a psychotherapist in private practice, working with individuals and groups in East London.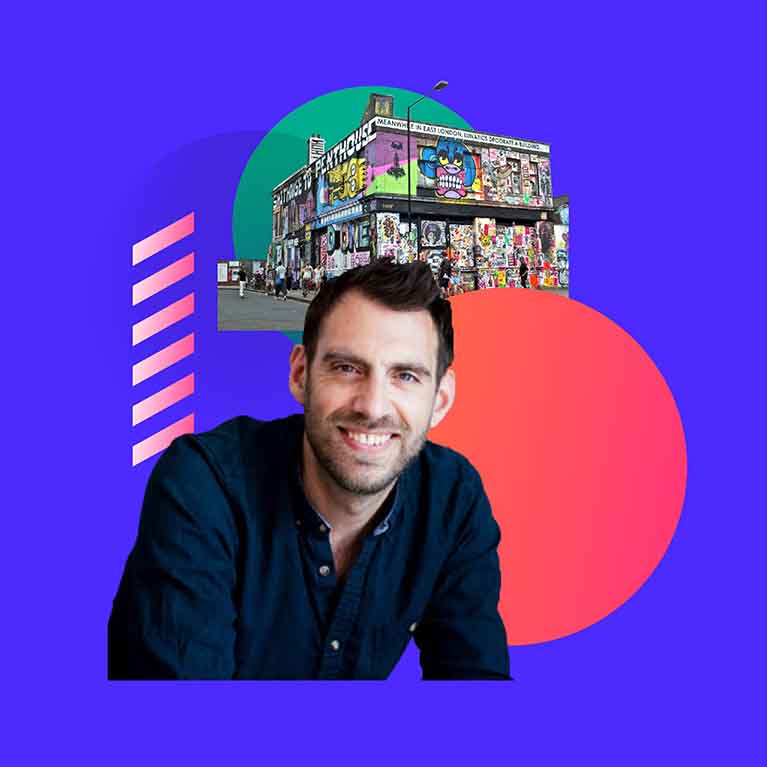 ---
Graham Russell
Chief Executive of AMION Consulting
Graham Russell is Chief Executive of AMION Consulting - an Economic and Financial Consultancy - and is currently leading the Economic Impact Assessment of the Coventry UK City of Culture. He has extensive experience of preparing public sector business cases using the HM Treasury Green Book, evaluations using the Magenta Book and has prepared national guidance on issues such as Additionality and Cost Benefit Analysis.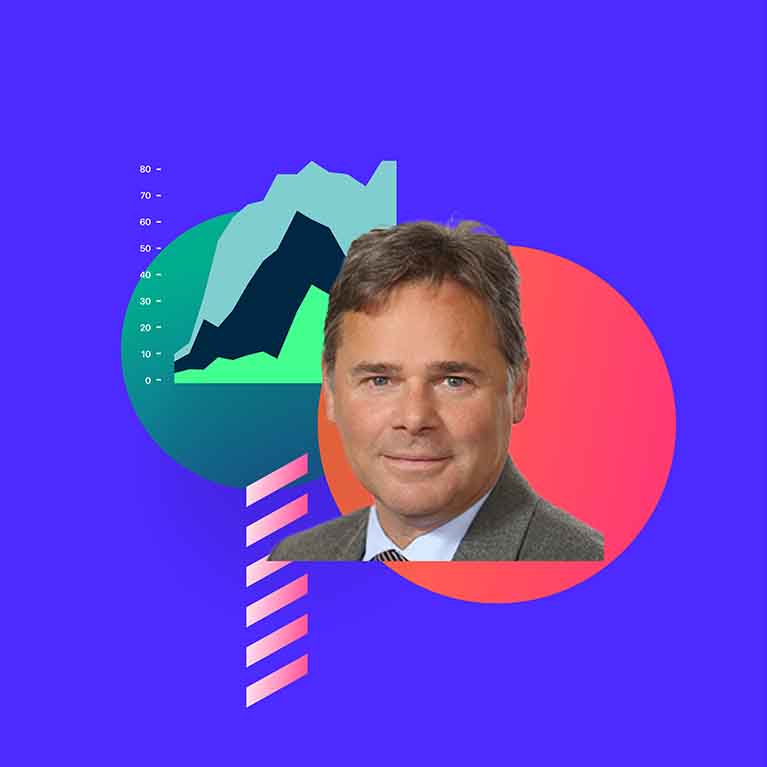 ---
Harman Saggar
Head Economist for Arts, Heritage and Tourism, Department for Digital, Culture, Media & Sport
Harman Sagger is Head Economist for Arts, Heritage and Tourism (AHT) for DCMS and leads a small team of analysts within the AHT directorate, which includes analysts working on Culture and Heritage Capital and the Covid-19 Cultural Recovery Fund. Harman returned to DCMS in 2017 after 2 years as the British Film Institute's Head of Economics. In his previous role at DCMS, he was at the heart of embedding a rigorous evidence-based approach within DCMS. He has previously worked for HM Treasury and HM Revenue and Customs, working on a range of areas, including emerging markets, globalisation, productivity, road charging and environmental taxes.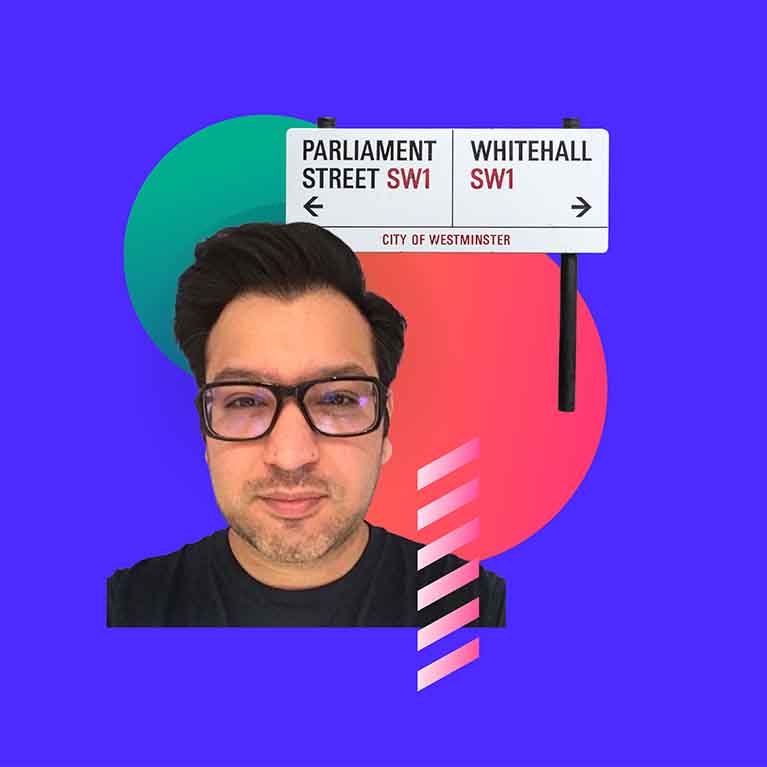 ---
Ingrid Abreu Scherer
Civil Society Lead at The What Works Centre for Wellbeing
The What Works Centre for Wellbeing believes that improving wellbeing is the ultimate objective of policy and community action. Ingrid Abreu Scherer is Civil Society Lead at the Centre. She works with charities, social enterprises and those who support them to develop effective programmes and build evidence on what really works. Ingrid is co-founder and chair of trustees of The Mill, an asset-based community development project in East London. She has advised other charity boards, local authorities and social enterprises on asset-based approaches to community development.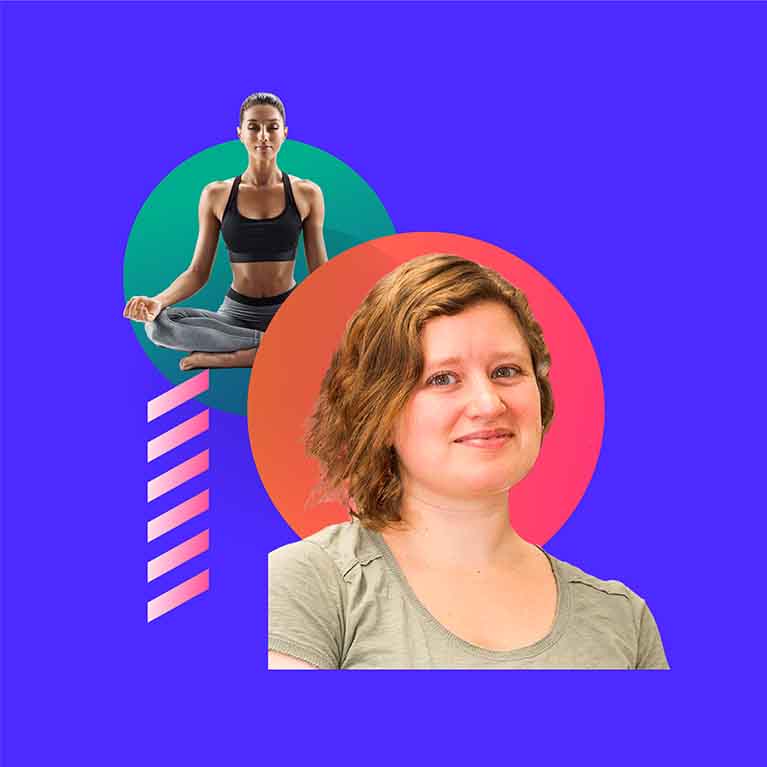 ---
Mark Scott
Monitoring and Data Manager, Coventry City of Culture Trust
Mark is responsible for the capturing the monitoring data for the evaluation of Coventry being the UK City of Culture in 2021. Working closely with colleagues from the University of Warwick, Coventry University, and Coventry City Council. The data collected will help demonstrate the impacts of Coventry 2021.
Prior to joining the Trust, Mark worked with a variety of arts organisations including the National Theatre, Theatres Trust and the Royal Birmingham Conservatoire. Mark is also currently a PhD candidate at the University of Warwick.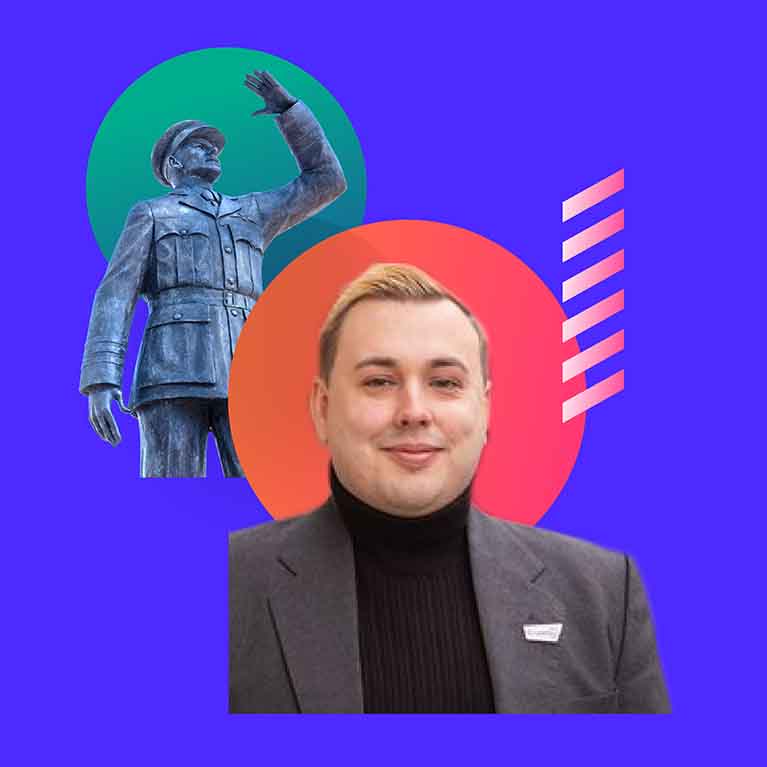 ---
Karamjit Singh
Chair Culture Coventry
Karamjit Singh CBE is the Chair of Coventry Culture. His previous roles have covered academia, voluntary sector, local government, equality, the justice sector, regulating the financial services and funding of political party finance, appointing senior civil servants and QCs and as an Ombudsman.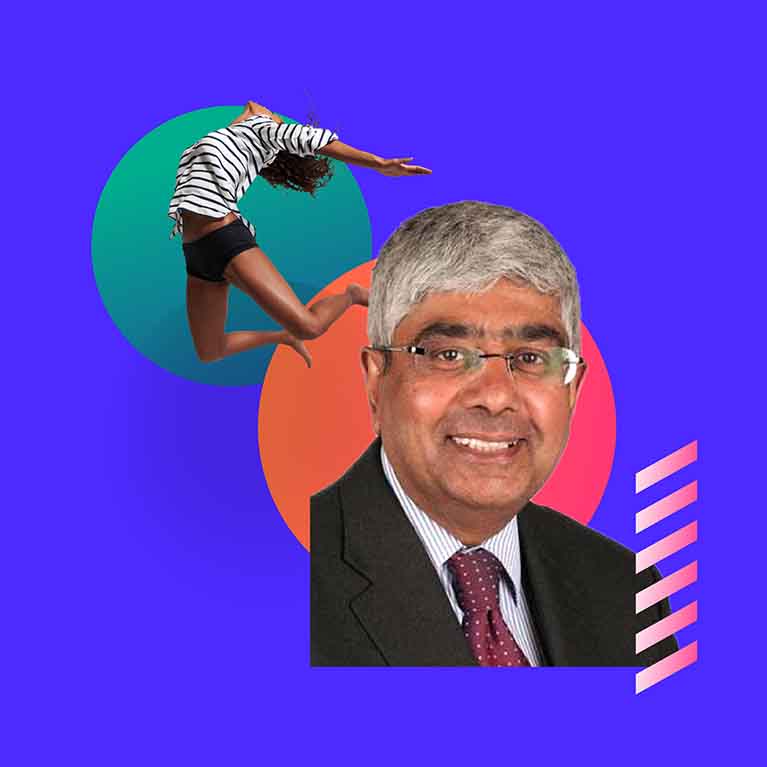 ---
Christopher Smith
Executive Chair of the Arts and Humanities Research Council (AHRC)
Professor Christopher Smith is the Executive Chair of the Arts and Humanities Research Council (AHRC) and International Champion for UK Research and Innovation (UKRI). He has been Professor of Ancient History at the University of St Andrews since 2002, and was also Dean of Arts (2002-2006), Dean of Graduate Studies (2006-2009), and Vice-Principal (2007-2009), before being seconded as Director of the British School at Rome, the UK's leading humanities and creative arts research institute overseas, from 2009 to 2017.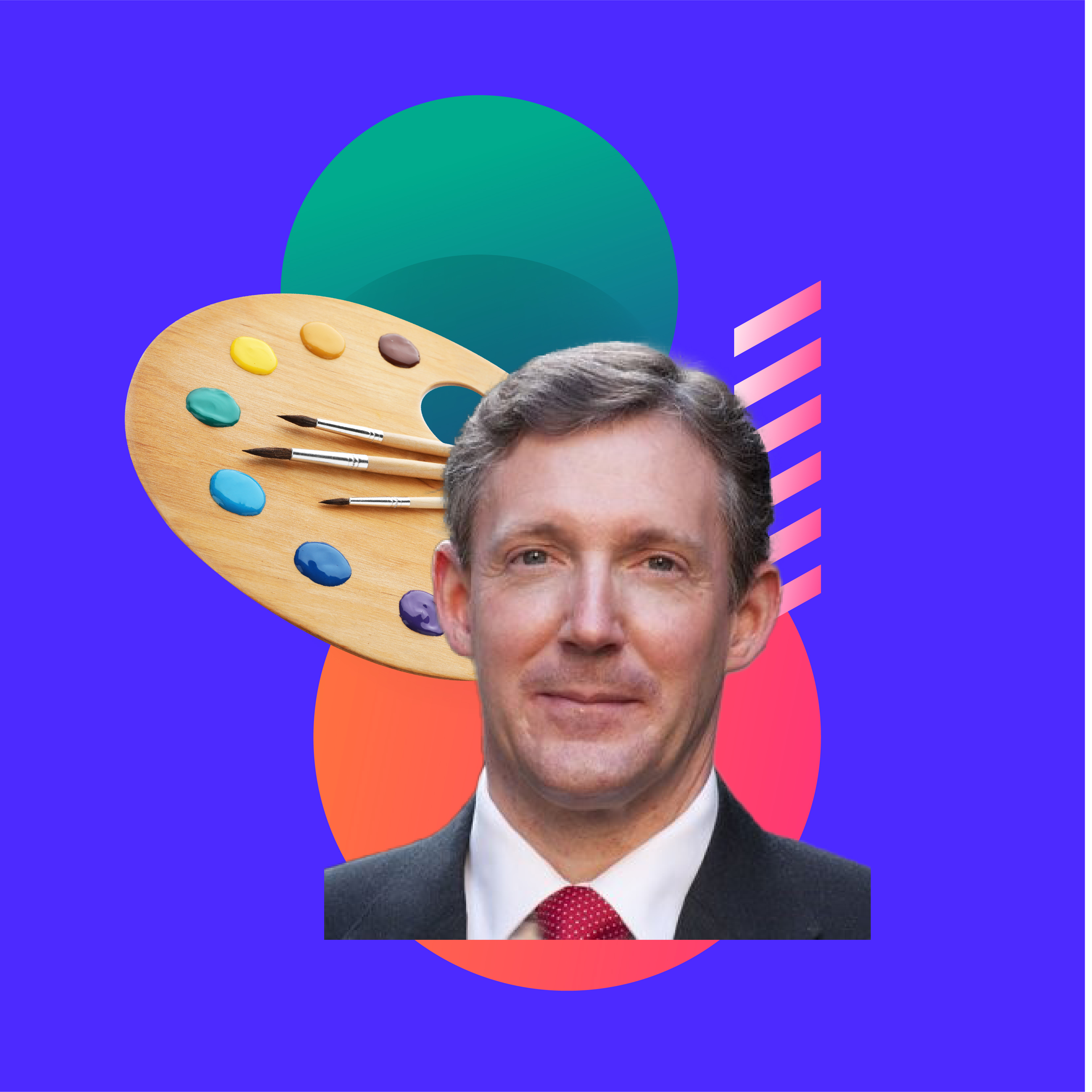 Martin Sutherland
Chief Executive of Coventry City of Culture Trust
Martin Sutherland is Chief Executive of Coventry City of Culture Trust, the organisation charged with delivering Coventry's year as UK City of Culture in 2021.
Prior to joining the Trust, Martin spent ten years as the Chief Executive of Royal & Derngate theatres in Northampton (where he also established the Core at Corby Cube arts centre). He previously led The Corn Exchange and New Greenham Arts in Newbury and was a theatre, comedy and dance producer and General Manager based in London.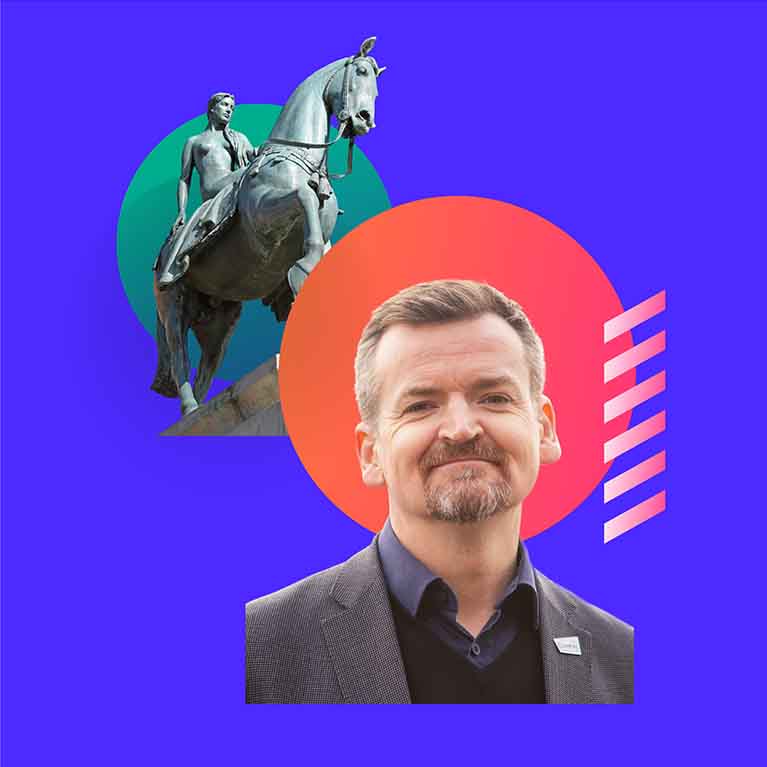 ---
Ben Walmsley
Director of the National Centre for Cultural Value
Ben is a Professor of Cultural Engagement in the School of Performance and Cultural Industries at the University of Leeds and Director of the National Centre for Cultural Value. Prior to his academic career, he worked as an arts manager for ten years, most recently as a Producer at the National Theatre of Scotland. Since 2014 Ben has been the Academic Director of the Arts Fundraising and Philanthropy Programme, which is now one of Arts Council England's National Portfolio Organisations. Ben is the Co-Editor of Arts and the Market and has published widely on arts marketing, arts management, cultural policy and cultural value. Ben is currently leading a national research project investigating the impacts of Covid-19 on the cultural sector and the implications for policy.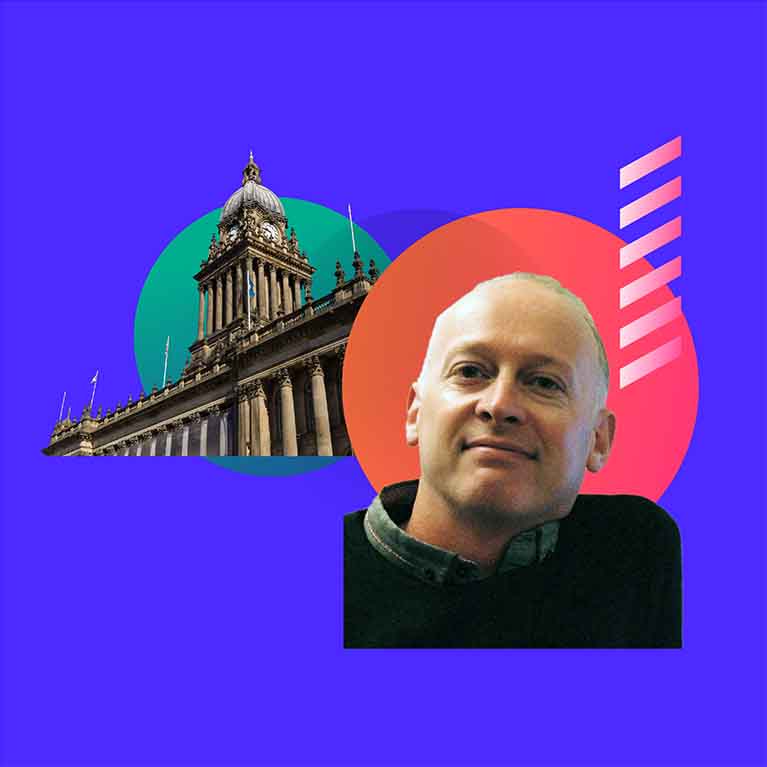 ---
Louise Yates
Director, Back to Ours
Louise started her career as an actor and performing arts teacher with a passion for engaging young people in th Arts. She managed the region's largest youth arts organisation, Creative Connexions Humber, before becoming Arts Development officer at Hull City Council.
At Hull City Council Louise became involved in the UK City of Culture 2017 bid, her experience of engaging hard to reach communities leading to the role of Producer on the Back to Ours Festival and year-long Land of Green Ginger project. Throughout the delivery year Louise focused her work in communities, programming circus in school sports halls and atriums, famous indie bands in shopping centres and Secret Gigs into working men's clubs.